.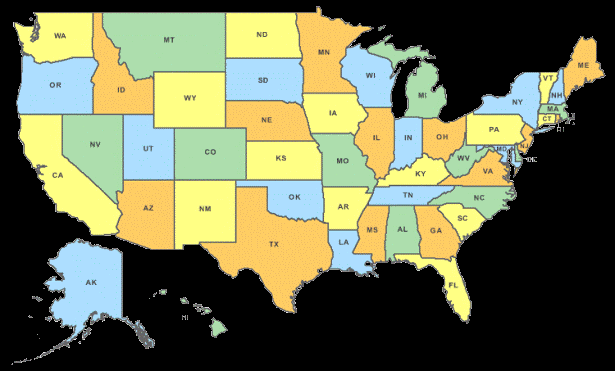 Last month I wrote a
post
about campmor.com. Basically the jist of it was that I used to LOVE Campmor, but they had recently, without notice, changed their shipping policy. They adopted UPS as their primary shipper and ship things UPS Ground....except to Alaska. There is no UPS Ground shipping to Alaska. So that means if you live in Alaska what they call "Standard Mail" now comes USPS Parcel Post instead of USPS Priority Mail. The problem is USPS Parcel Post from the Lower 48 is not-so-fondly referred to as "The Slow Boat From China". It can take at least 4 weeks to arrive. Not good.
So anyway I wrote the blog post about my disgust with Campmor's new policy and received a lot of responses. One person offered to bring it up with a manager next time they visited the retail store in New Jersey. Today that person left me a comment....
Anonymous said...
"Regarding an earlier email about Campmor...I visited the store on saturday (while home at my parents) and mentioned to them the issues of delay and shipping/returns/service to AK and especially outside Anchorage. I also said that the blogs were recommending Cabella's instead of Campmor due to shipping policies.
They hadn't realized the problems and were going to address it ?!? Anyway, it was the head guy at the customer service counter, so something positive may come out of it for you."
The key phrase there is "hadn't realized". Of course they didn't realize because they hadn't given one moments thought to Alaska when they made that decision. They aren't the only ones either. We get that all the time. Some of it is silly stuff, like and ebay seller saying that he only shipped to the continental United States. I told the guy that last time I checked I DID live in North America and it's not my fault that he didn't know the difference between "continental" and "contiguous". Or LL Bean once telling me that the reason they canceled my order was because they don't ship outside the United States.
Sometimes "We Didn't Realize" is more serious. Take for example, No Child Left Behind. One of the rules says that all school teachers must be highly qualified. Sounds like a great thing, right? But what if you have a rural school with two teachers? Many schools in Alaska fit that description. Those two teachers must be "highly qualified" in math, science, reading, social studies, etc because they teach them all. It's hard enough to be "highly qualified" in one subject much less five. NCLB also said that instructional aides must have an associates degree. Do you think they were able to find people with associates degrees willing to work for $12-$14 an hour in villages like Kivalina, Igiugig, Allakaket, and Tuntutuliak? Um, no. It wasn't until the bill was passed and all hell broke loose that anyone in Washington saw what NCLB meant for Alaska. They didn't realize.
People don't realize a lot of things about Alaska. It's not dark 6 months of the year. No, eskimos do not live in houses made out of ice. The place is not infested with polar bears. No there are no PENGUINS here. Yes, we use AMERICAN money.
I guess my point is that it is interesting how as Alaskans, we often feel that we are under the radar. This, depending on the situation, is not always a bad thing. I know most of us take pride in our uniqueness, but there are times when it can be a major inconvenience. No one really thinks much about us when it comes time to make decisions. That leaves us to suffer with the consequences until they get things sorted out....if they ever do. People kind of forget that we exist...either that or they believe that we are an island in the ocean due south of San Diego and to the west of Hawaii.
.