.
While I was in Anchorage I picked up a gingerbread house kit at Costco.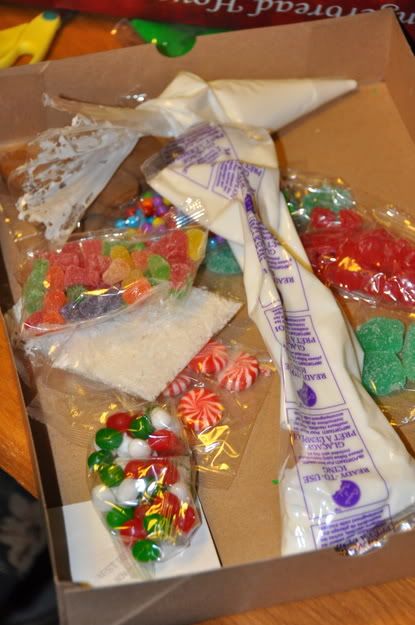 These are supposed to be really easy to put together and come with all the goodies to decorate it. I thought it would be fun for Uyaana, he had one last year too.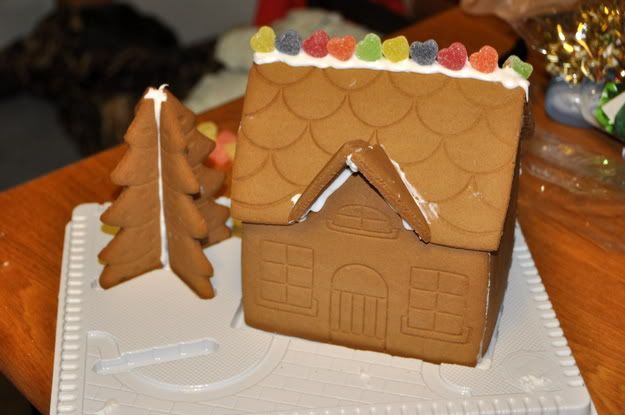 Of course, guess who ends up doing most of the putting together?? Not Uyaana. I was thinking I don't remember the process being such a lengthy pain in the butt last year.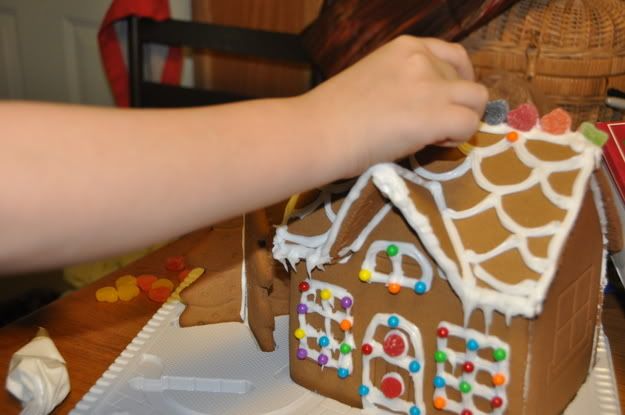 Then I reemmbered that last year Uyaana's dad helped him put it together. No Wonder. And no wonder it came out so much better last year.
I'm like that nightmare contractor you hear about in people's stories. The shoddy workmanship....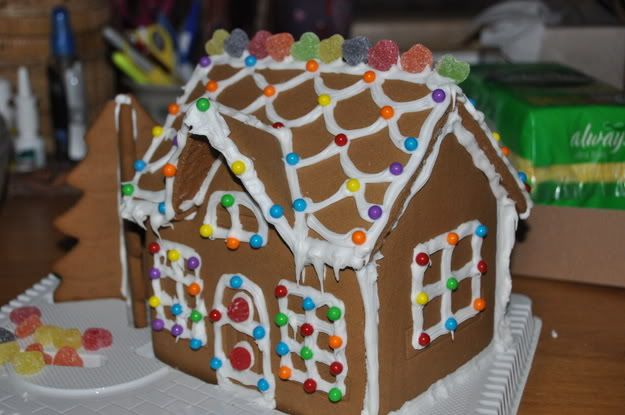 ...the unfinished landscaping...
...the sinking foundation and uneven walls.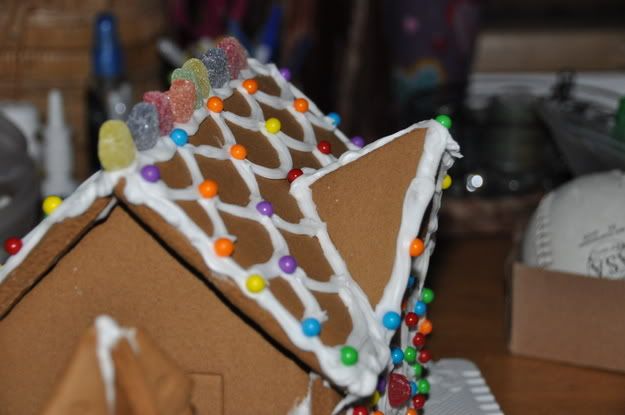 I mean really...is the dormer supposed to look like that???
Some things are better left to dad.
.