.
Just when you thought you were all done having to look at holiday bazaar photos....here's some MORE!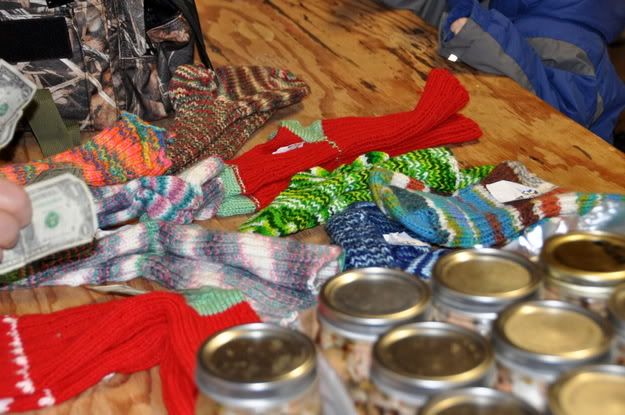 More knitted goodies. I bought the dark colored pair of yarn socks near the top of the photo. I love yarn socks.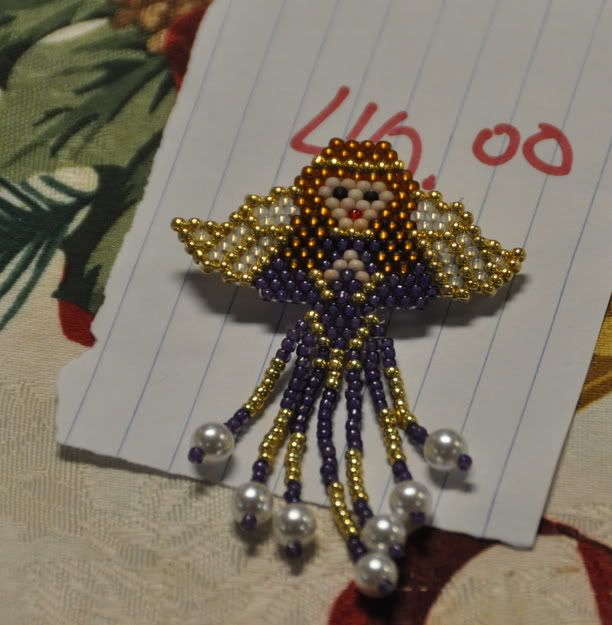 Hand beaded angel pin.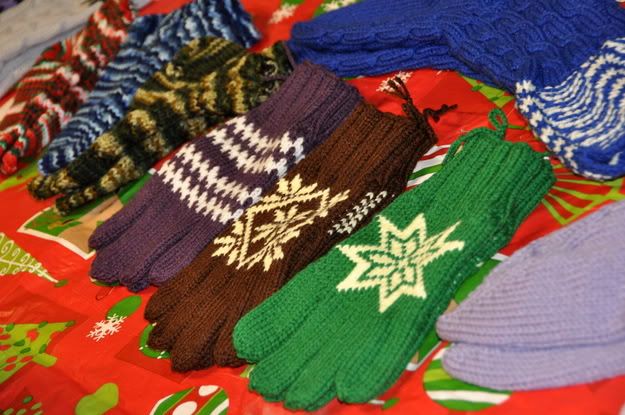 These knitted gloves were not on the table long before they were all gone.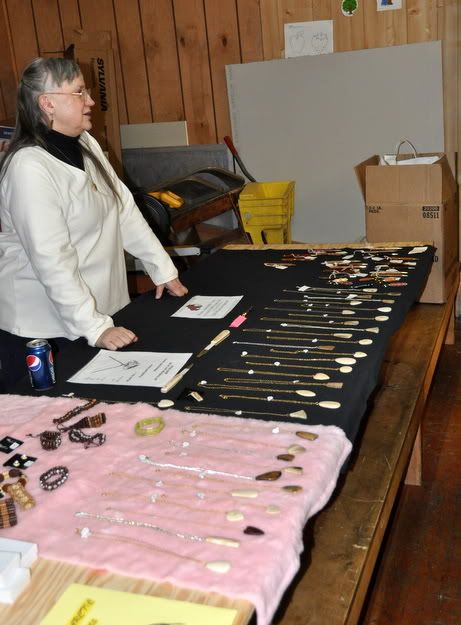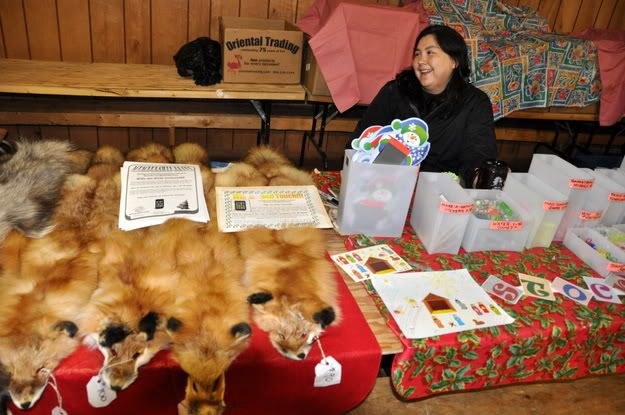 Here is Corina. Her husband,
Lance,
is responsible for single handedly keeping the fox population of the Northwest Arctic in check.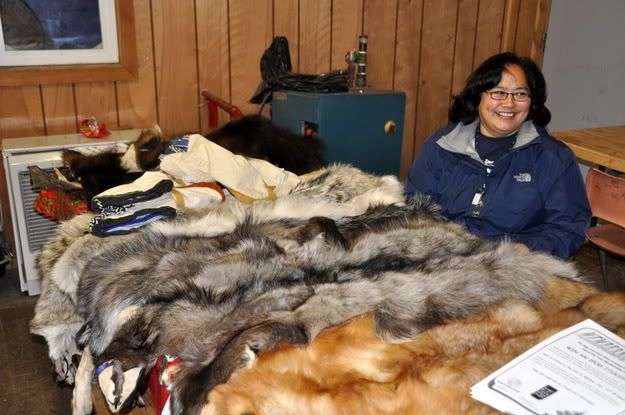 Kookie with wolf and wolverine skins.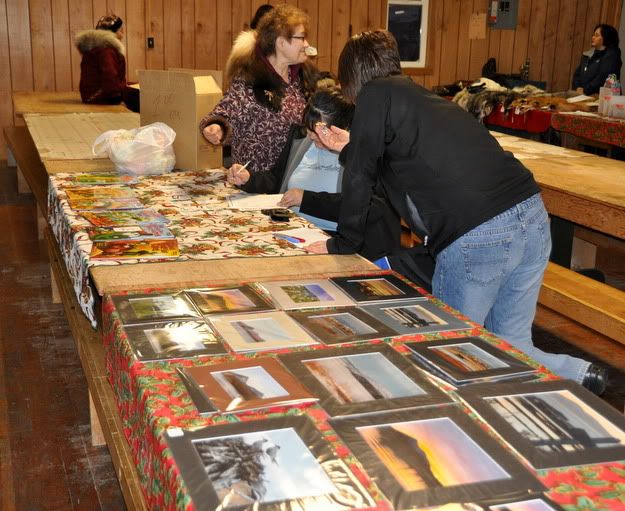 Here is my table.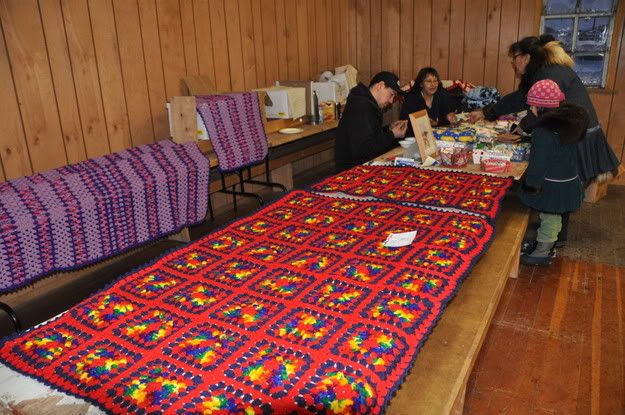 Mary and her beyooootiful afghans.
So...one more holiday bazaar to go. See you there.
.