.
Here are some photos taken of this afternoon's sunrise. I took them From my truck while I was running errands around town. They were taken between 1:04pm and 1:10pm.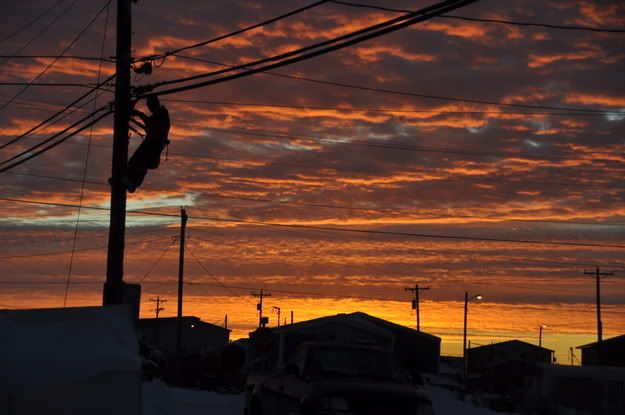 A lineman on the pole.
Looking over towards Cemetery Hill.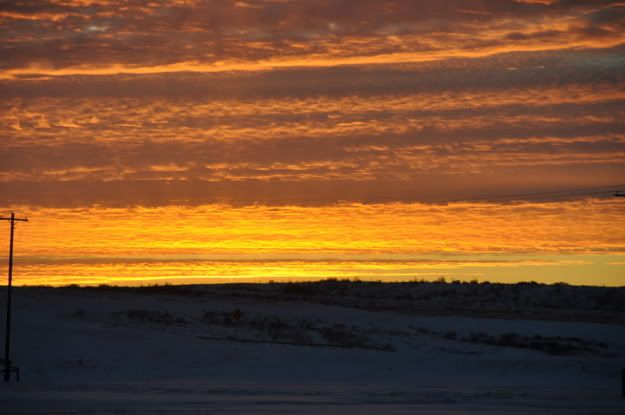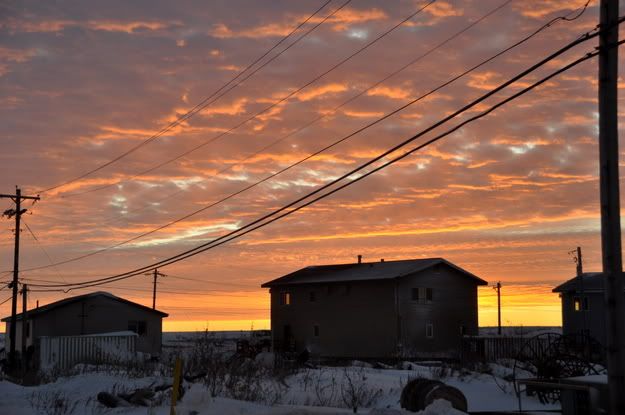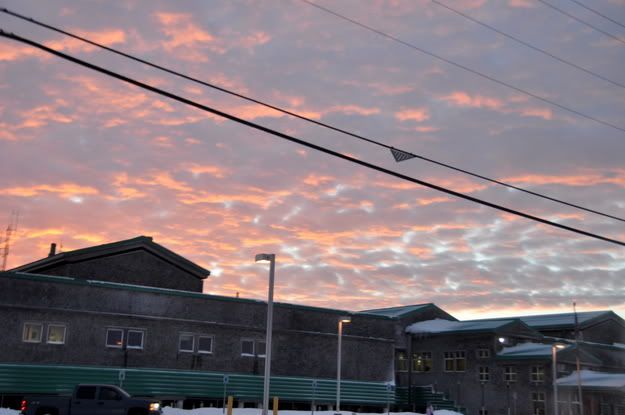 Maniilaq Health Center.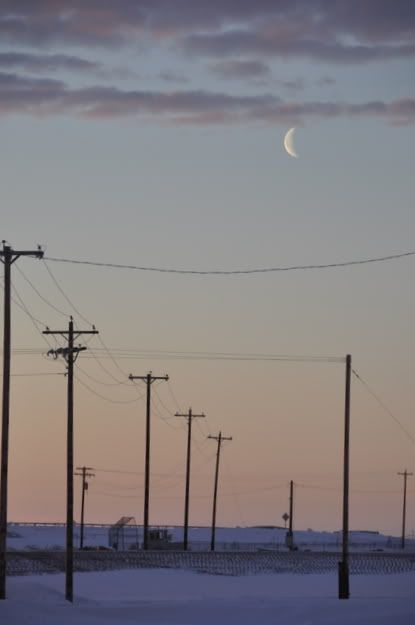 This was the view to the right of the sunrise.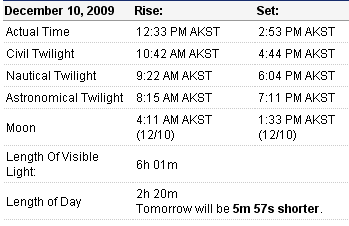 .