.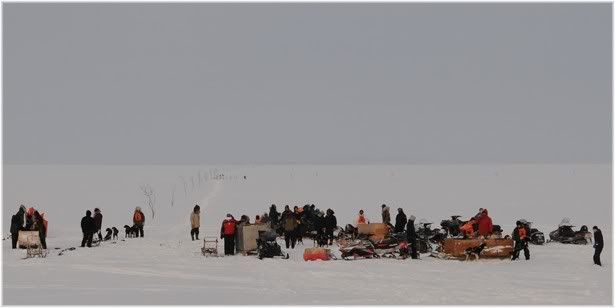 Today was day one of the KDMA 8 Dog Championship. It was a decent day outside. There was a thin layer of clouds in the sky but it still let the sun through. The temp was -5F with a 10mph west wind.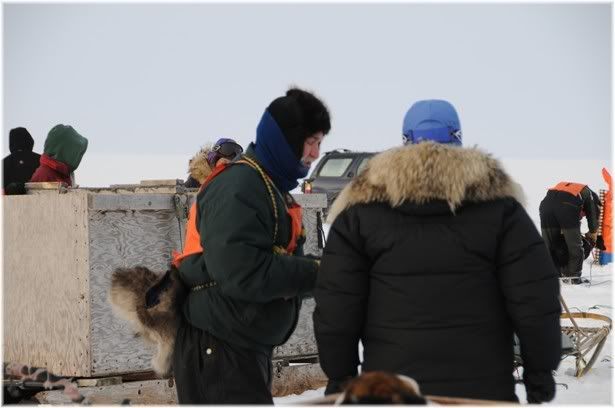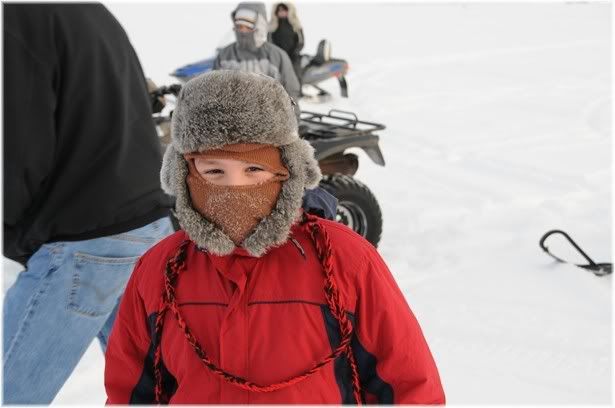 Uyaana came along to watch the dogs.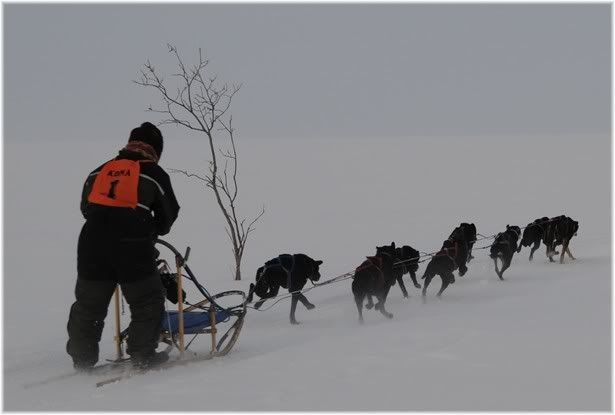 Bib 1, Cyrus Harris with 8 dogs.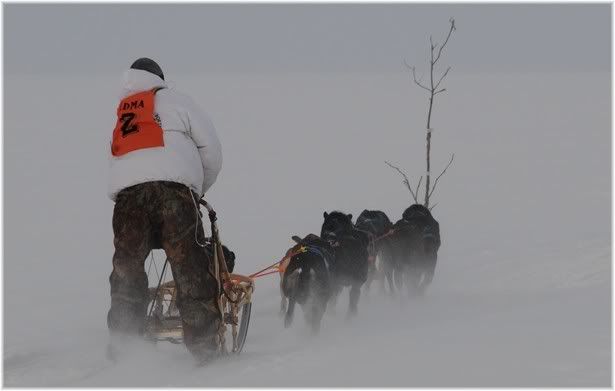 Bib 2, Ricky Wells with 8 dogs.
Bib 3, Budoo Gallahorn with 7 dogs.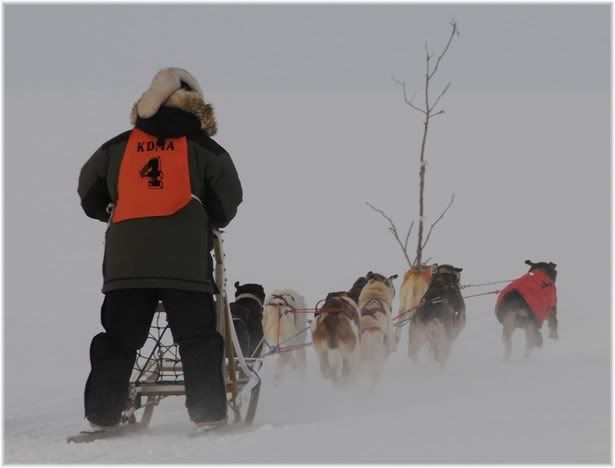 Bib 4, Joanne Harris with 8 dogs.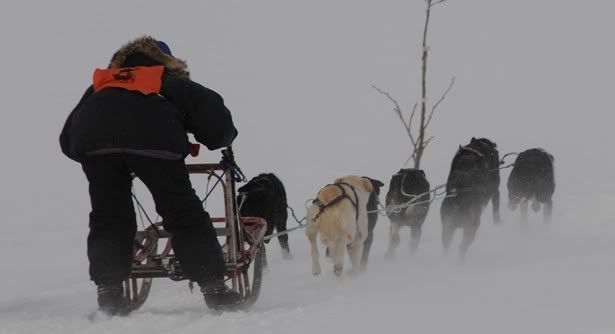 Bib 5, Allie Henry with 7 dogs.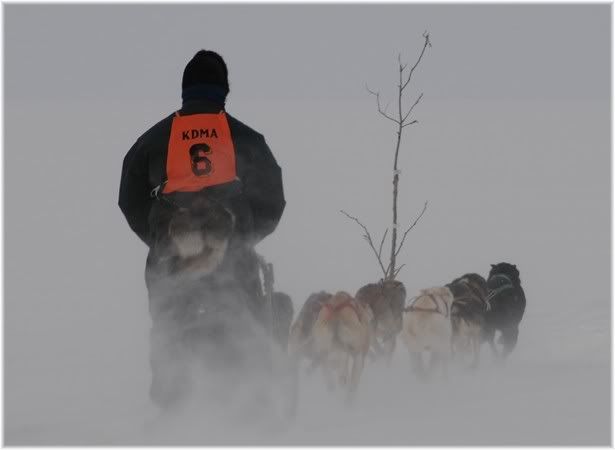 Bib 6, Paul Hansen with 8 dogs.
The following photos are in the order that they came in (not the order they placed) but with the actual time and place under each photo.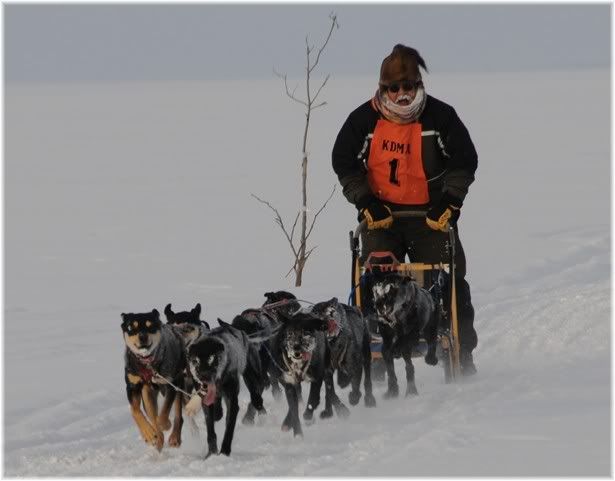 Cyrus Harris, 41 minutes 3 seconds, 1st place.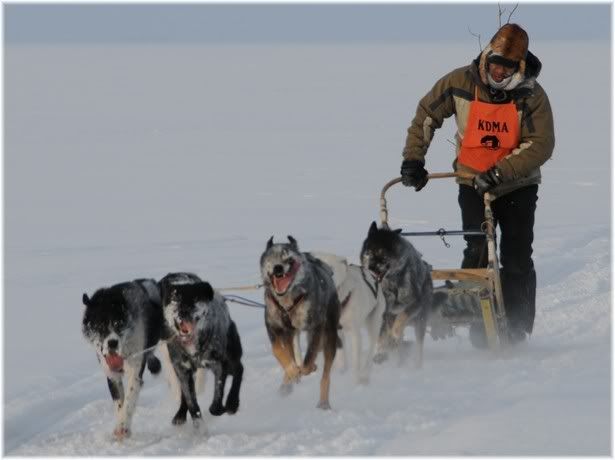 Budoo Gallahorn, 42 minutes 20 seconds, 3rd place.
Ricky Wells, 46 minutes 18 seconds, 6th place.
Paul Hansen, 41 minutes 12 seconds, 2nd place.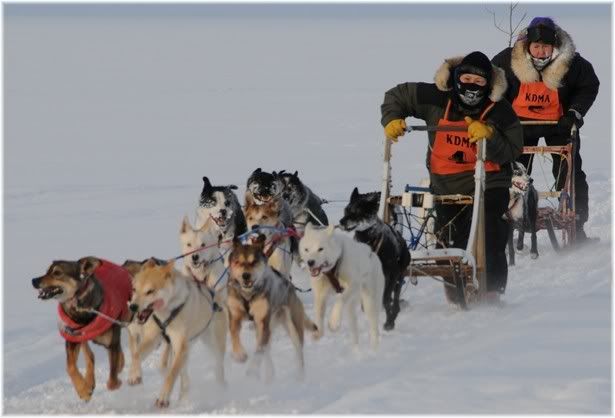 Joanne Harris, 45 minutes 36 seconds 5th place. And behind her is
Allie Henry, 43 minutes 38 seconds, 4th place.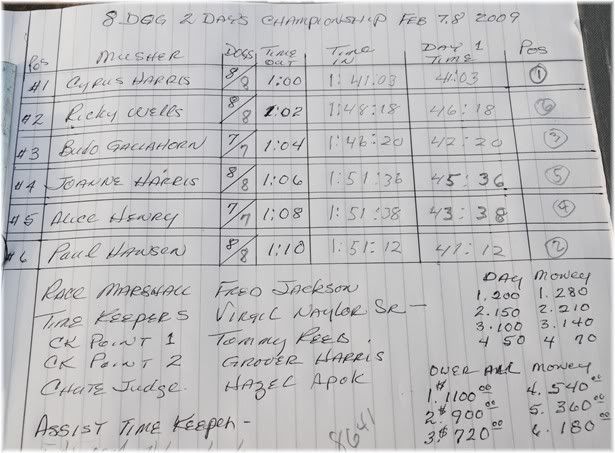 Here are the times, totals, day purse, and whatnot from Virgil's clipboard for those of you who are interested. I'll be back out there tomorrow for Day 2.
By the way, these photos were taken with my new Nikon D300. Still trying to figure the dang thing out. I think I need help. Lotsa help!