.
This is our 3rd blizzard in 6 days. I think the other two were just practice for this one. School was let out early, business closed at noon, not a soul in site outside....that is if you could see outside.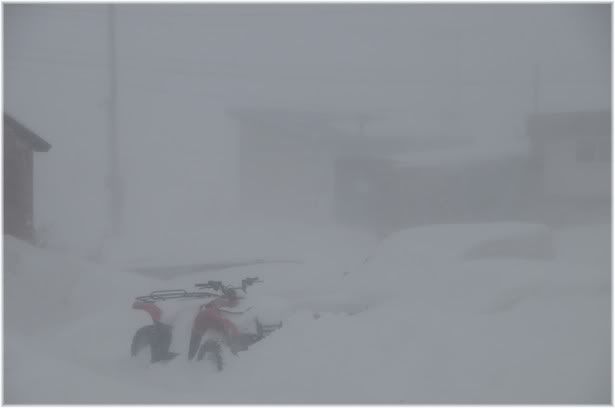 When we woke up this morning the wind was already blowing around all the snow we have gotten over the last couple of weeks. Wind howling in from the east. In the wintertime our prevailing hate and discontent comes from the east southeast. I didn't even bother to listen to the radio or call the school. I knew they wouldn't cancel school.
Come hell or high water they don't cancel school here. The reason, as
Maija explains on her blog,
is this...."The district here is smarter than your average Anchorage school district. A while back, they canceled school in Anchorage for four days in a row, due to freezing rain. Now they have to make up those days on Saturday, and at the end of the year. Not so for Kotzebue. We tell parents that they have the choice to bring their kids to school and they will not be counted absent that day if they don't come, due to the storm, then by 12:30, they tell parents who DID bring their kids to school to pick them up! That way, we don't have to make up any days. THAT's how you do it folks!"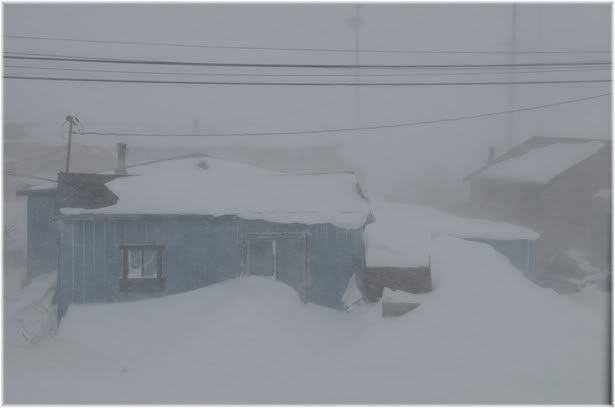 As you can see, my neighbor's house is disappearing.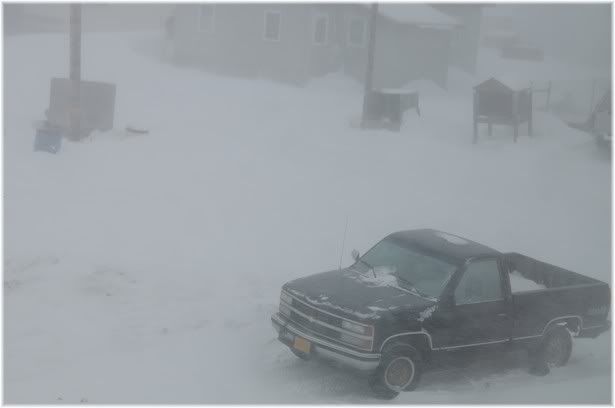 The driveway (that we just got done shoveling for the umpteenth time) was drifted over so I parked my truck at the end off the driveway. I bet the engine compartment is packed full of snow by now. Next tiem I turn on the heater blower snow is gonna come flying out.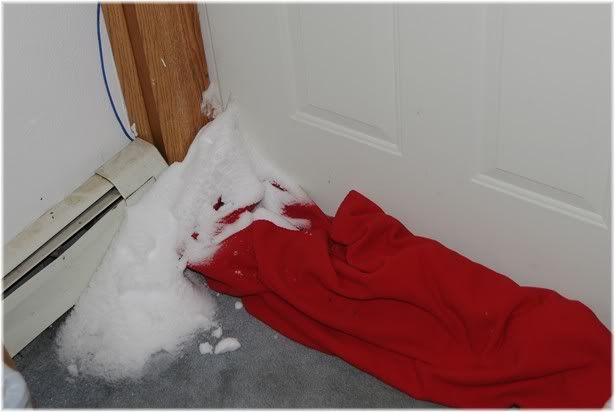 This is my back door. The back door that I have not opened once today. When it gets nasty here the snow leaks into every tiny crack and crevice.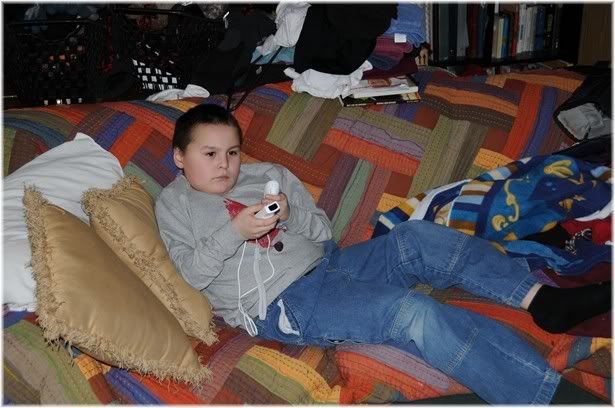 Uyaana is happy that he got to leave school early and go play Wii.