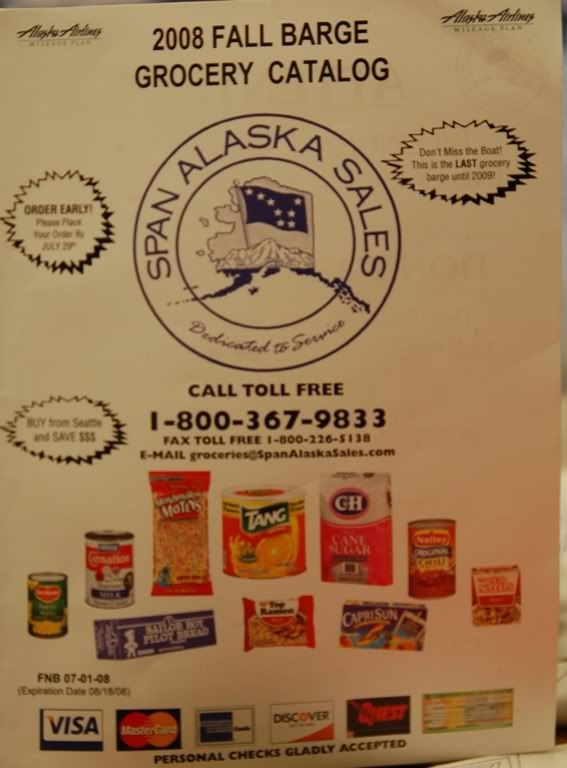 The time has come to make the yearly grocery barge order. Buying stuff this way can save you several hundred dollars. Our
monopoly
main local store, Alaska Commercial Company (AC), gouges us on prices (oh yes you do, don't even try to tell me that you don't, you greedy bastards) so you have to try and save wherever you can.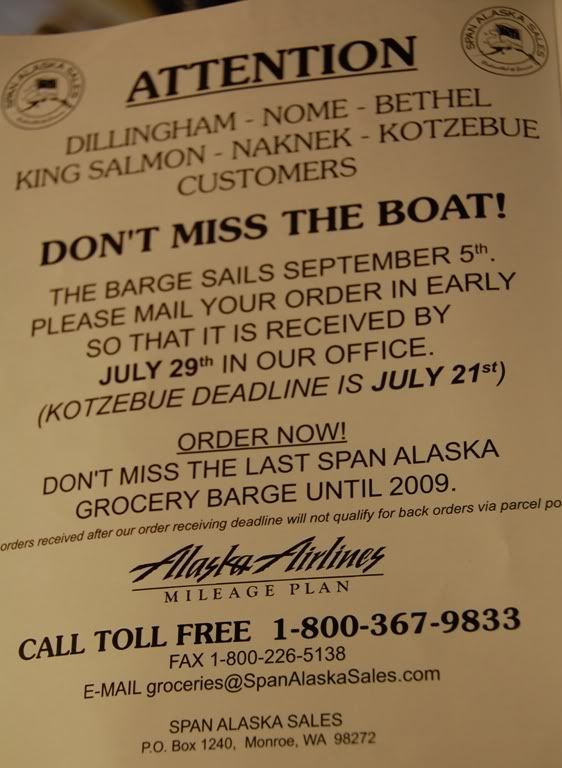 This year I ordered 666 lbs of stuff. I would have ordered more if I had the room to store it. As it is I am going to have groceries coming out of the woodwork at my house. The barge should get to Kotzebue sometime the third week of September.
Haha...please don't check my math....I probably messed it up somewhere.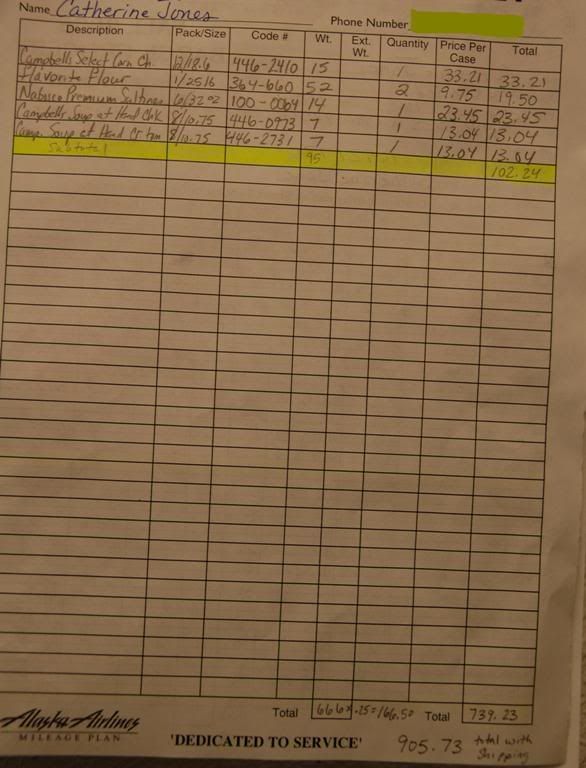 *UPDATE*
Thanks to this post I realized that I forgot to order a half case of Sailor Boy Pilot Crackers. That would have sucked. New total 681 lbs of groceries for $937.47
.