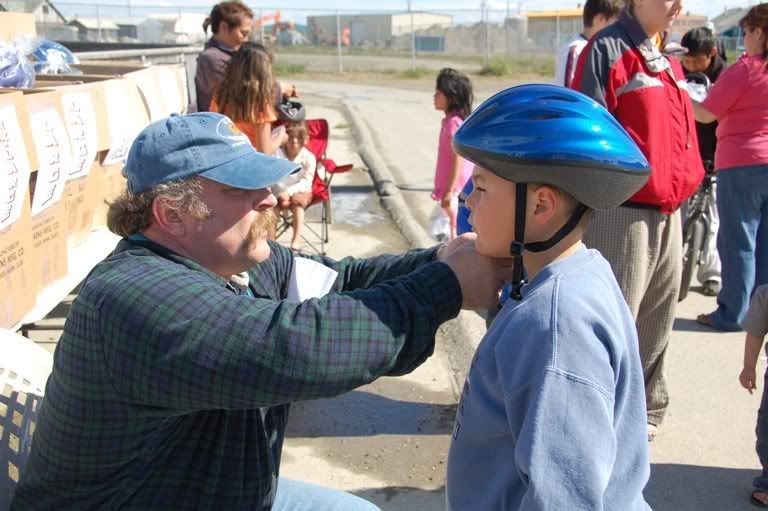 Today was the Maniilaq Association Injury Prevention Program's annual Bike Rodeo. Here is Uyaana getting fitted for a free helmet.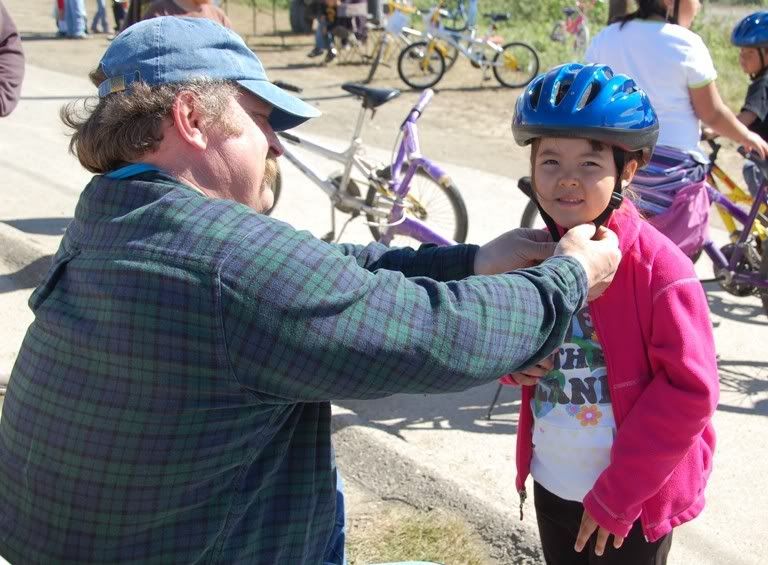 Here are my friend Bree's kids, Jessalyn.....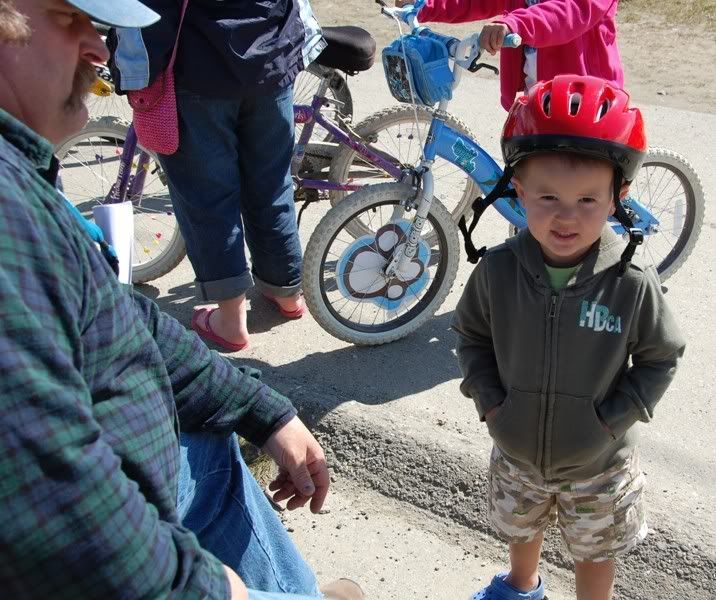 ...and Gage getting their new helmets.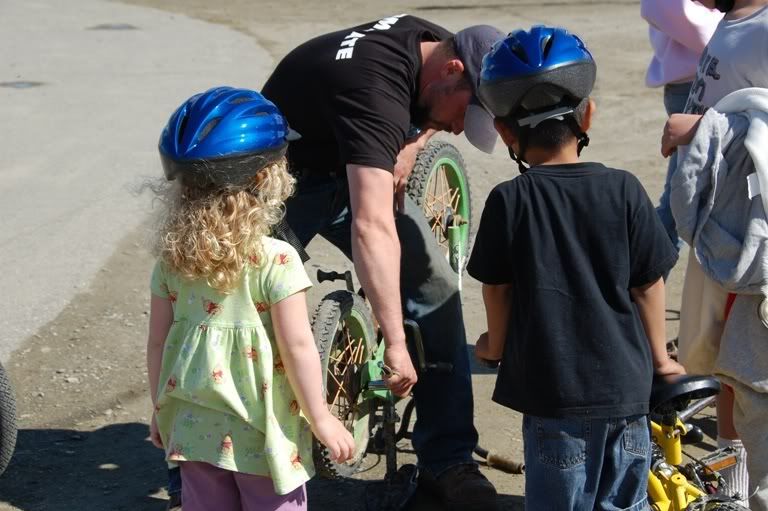 Along with the helmets they did simple bike repair. Here Jason Dau from the Injury Prevention Program is tightening the chain on a bike.