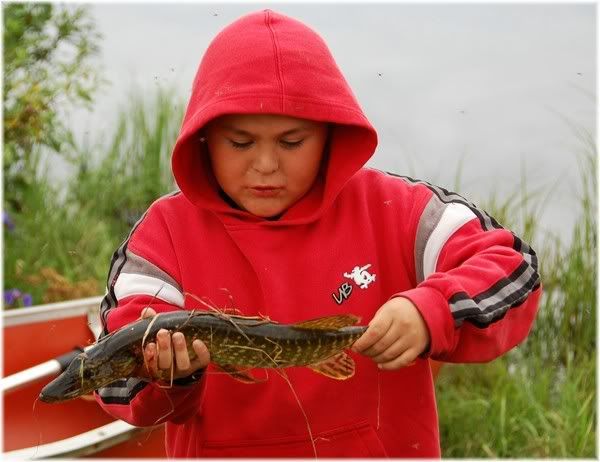 We spent the weekend at Ivik. Ivik is a group of camps on the northeast shore of Kobuk Lake (Hotham Inlet). While we were there Uyaana did some fishing. He caught his first Northern Pike with a reel. It was a very small pike.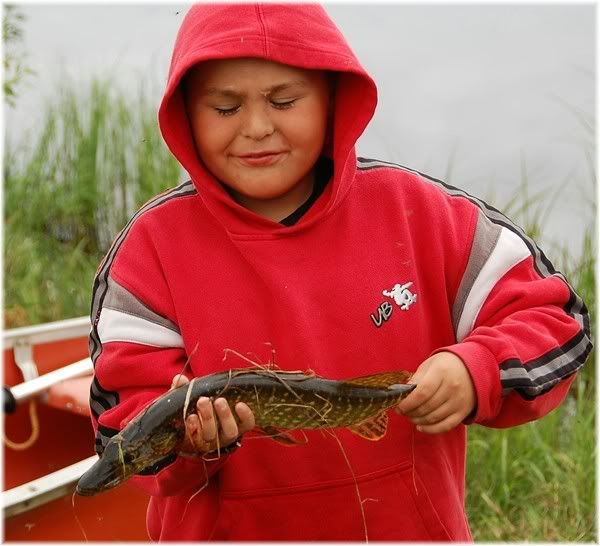 He is making this face because a mosquito landed on his face right between his eyes and he couldn't wipe it off.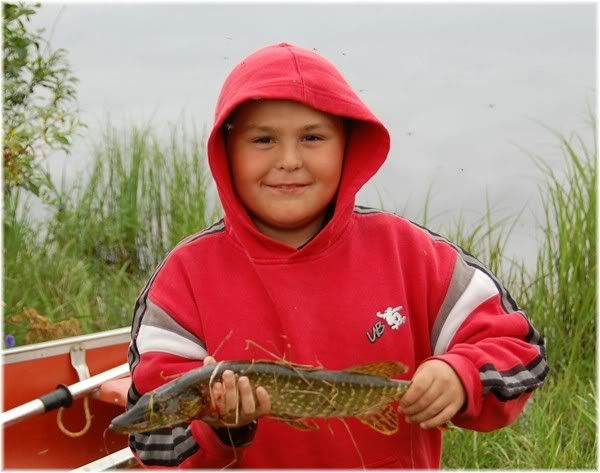 Can you see the mosquitoes swarming around him in the pictures?