Sorry for the delay but here are a few more pics from the 4th of July festivities. These are from the Miss Arctic Circle and Miss Teen Arctic Circle Contest.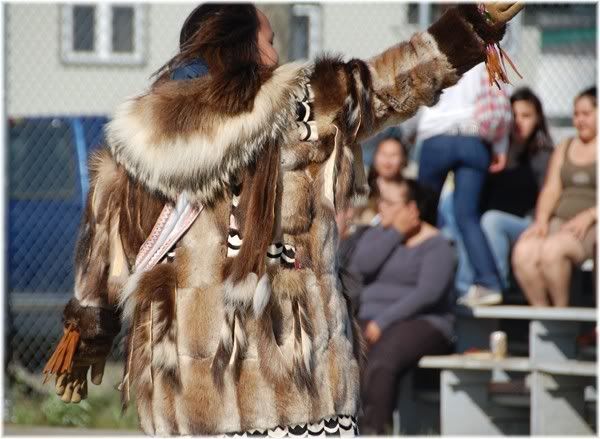 This contest is more than just a beauty pageant. Judging takes into consideration accomplishments, community service and knowledge of the contestant's native culture.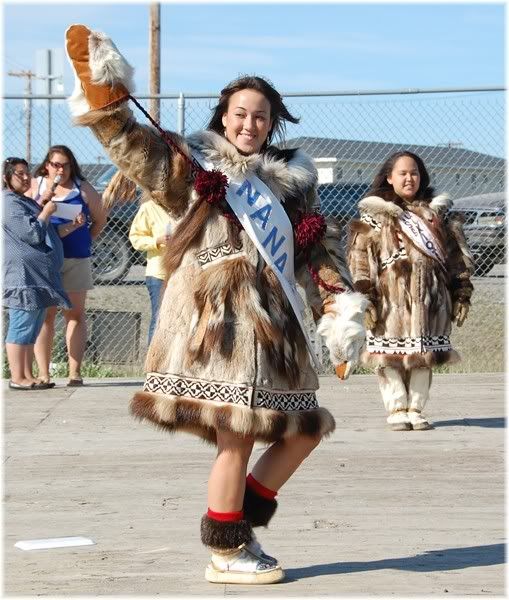 Miss teen arctic circle is open to girls ages 14-18 and Miss Arctic is to women age 18-25 who are at least 1/4 native (of a federally recognized tribe).
This contest is always a favorite part of the local festivities. Everyone loves to see these ladies dressed in their best traditional regalia, many of which are family heirlooms.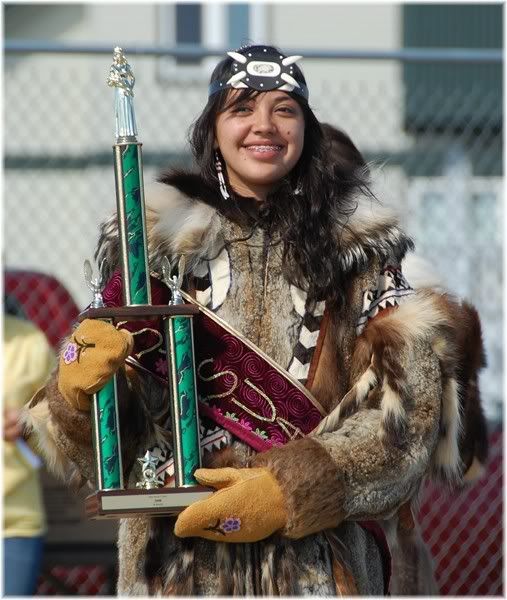 This year's winner of the Miss Teen Arctic Circle was Denali Whiting.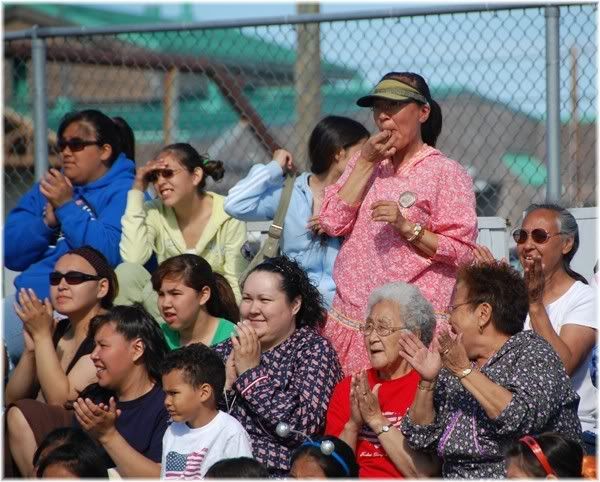 Here is Denali's mom, Northwest Arctic Borough Mayor Siikauraq Whiting (in pink), cheering in the bleachers.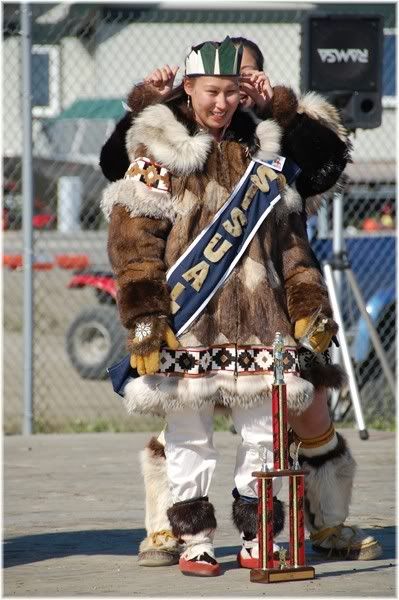 This Year's winner of Miss Arctic Circle was Stacey Harris.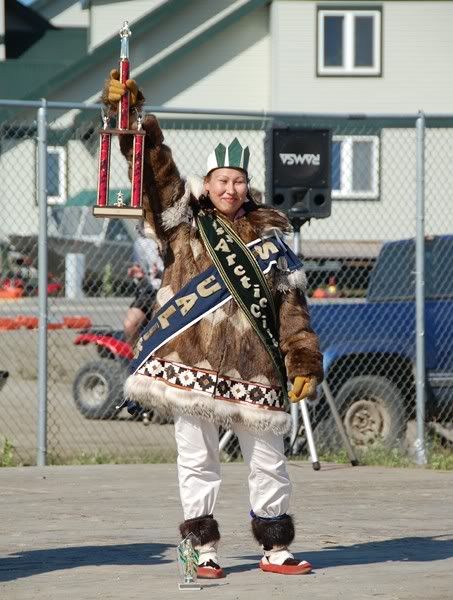 Stacy will go on to represent our region at the Miss WEIO contest at this year's
World Eskimo and Indian Olympics
in Fairbanks, Alaska.