I think we left off with the girls on a firetruck. Here is another view of them.
Here is the Sisualik Float. It looks like Maija is trying to throw a handful of candy at my head.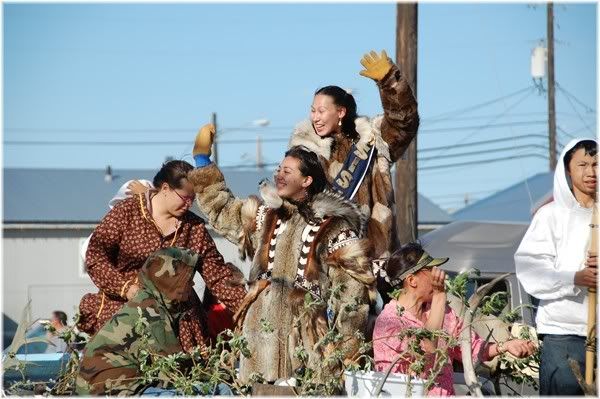 Yay Sisualik!!
We got lots of candy from them.
This is the Kotzebue Electric Association's truck (KEA). I'm sorry KEA that my electric bill was only $48 last month. It is not my fault that there was something wrong with your meter. I am sure it will go back to the usual $225 a month now that you have changed the meter.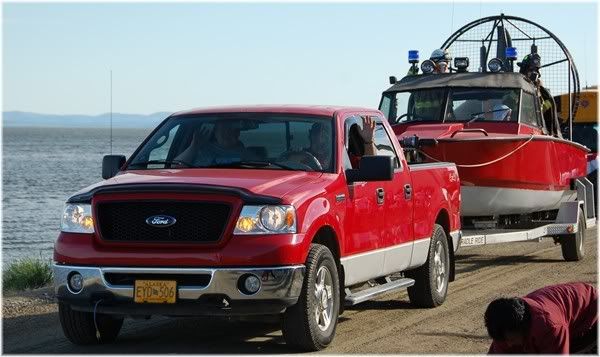 Here is the Kotzebue Fire Department's rescue boat. It can maneuver over ice and water. It is especially useful in poor ice conditions when other modes of transportation are unsafe.
This is the Northwest Arctic Borough School District's bus. Yep, Kotzebue has a school bus, however it is used only for children eligible for special education services. Everyone else has to walk or get rides from their parents.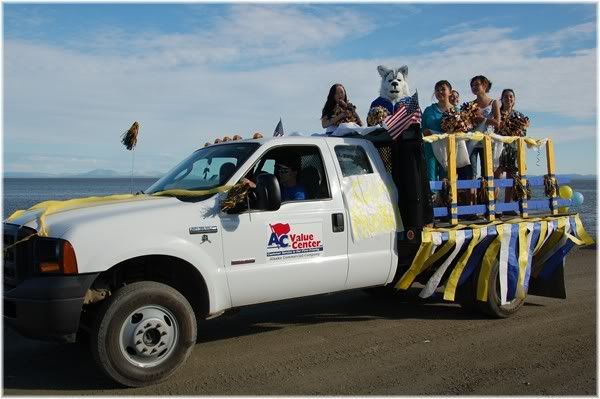 Here is a truck from the Alaska Commercial Company (AC) store. You know, the place where we pay $10.49 for a gallon of milk, $11.39 for a 12 pack of Pepsi, and $8 for a bag of chips? Yeah, that place. Anyway, those are some of the Kotzebue High School's cheerleaders on the back with the Husky mascot.
And here are the Alaska State Troopers float. They are towing a boat full of kids and their furry mascot which loosely resembles a squirrel...or maybe it's a bear. You be the judge.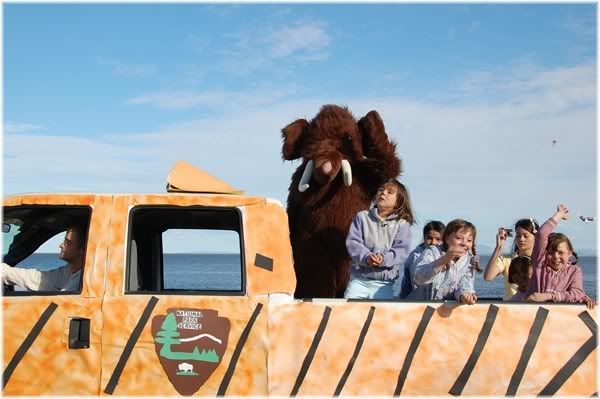 Here's the Park Service's truck. It was decorated to look like a tiger. Very cute. I LOVE the mammoth.
And here is the political message for the day. This is a difficult topic and it is hard to find unbiased information about it. As a matter of fact I don't think there is any unbiased info about the proposed Pebble Mine out there. It is a very touchy subject. It can be hard to balance the environment with the economic health of the state.
And here is the Native Village of Kotzebue's float.
Well that's it for the parade.