...the tramping of feet,I love every beat I hear of a drum. La la la la I love a parade, when I hear a band...ok, so we have no band, but we have sirens! Lots and lots of sirens and a parade route a mile and a half long.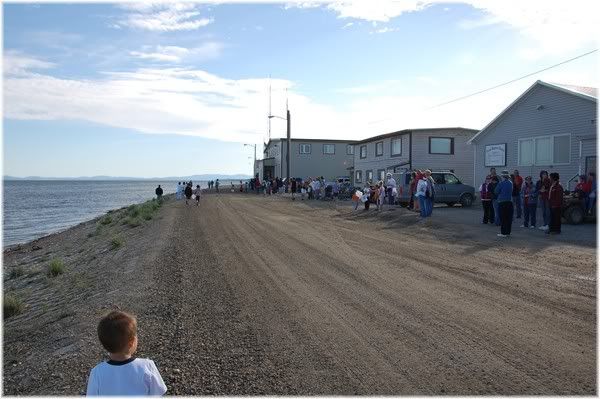 We staked out our usual spot over by the First Baptist Church. The tan building you are looking at in the distance is the "Eskimo Building". It houses the Native Village of Kotzebue offices and the Post Office. We like this spot because it has a nice view of the water and it is relatively close to the start of the parade which means the floats haven't run out of candy yet.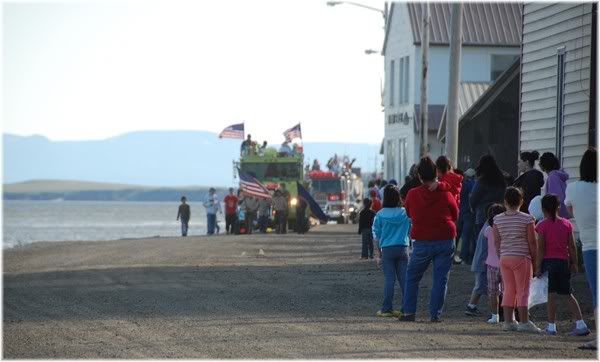 You can hear the parade for a long time before you can see it coming around the corner.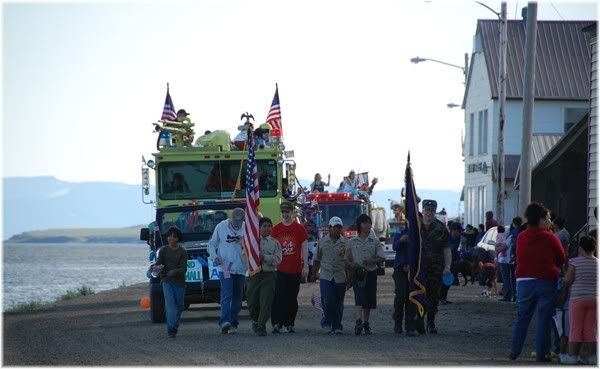 The parade was led by the Boy Scouts this year.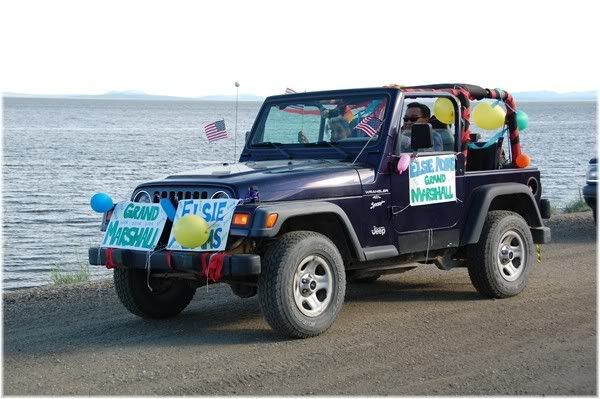 The Grand Marshal of the this year's parade was Elsie Adams. Elsie was one of the original city council members when the council was first formed in 1959.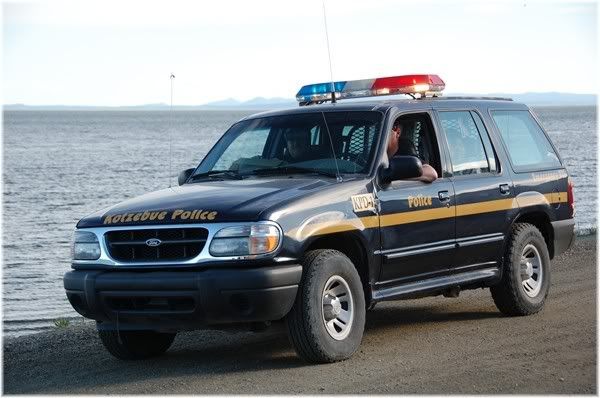 Here is one of our lovely police cars, driven by one of our lovely law enforcement officers.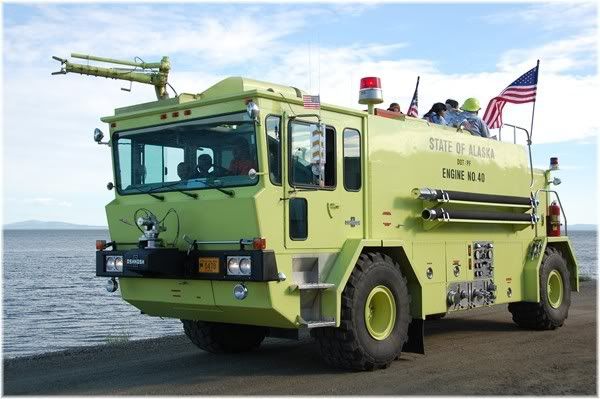 This is the State of Alaska Department of Transportation firetruck that is stationed out at the airport.
This is Maniilaq Associations's float. I swear it looks exactly the same as it did last year. Maniilaq Association provides health and social services to residents of rural Northwest Alaska.
Here's the back of the float. The girls you see in the fur parkas are contestants in the Miss Arctic Circle and Teen Arctic Circle contests. More on that later.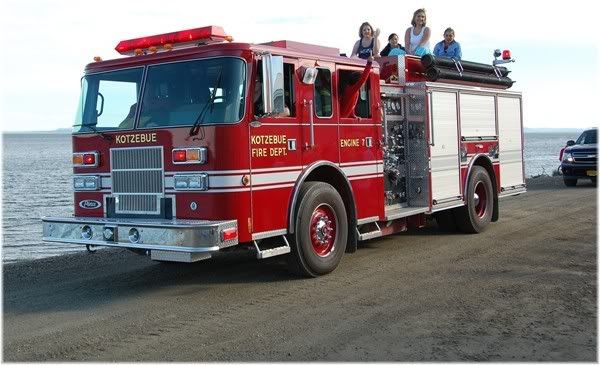 This is a firetruck. Yup.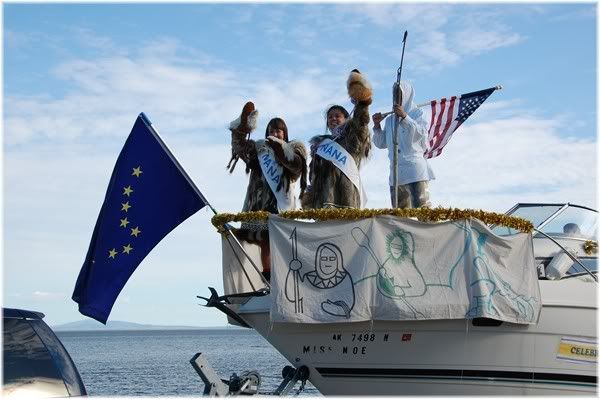 I think that this is NANA Regional Corporation's float. NANA is the regional native corporation.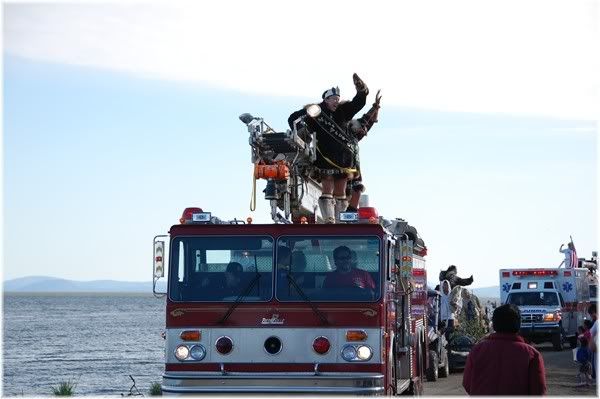 And another firetruck.
Ok, that's all for this installment. There is more parade pics to come but it is late and I am getting sleepy.
.