It has warmed up a bit. It was 25 degrees today. That may not seem like much but the sun is pretty intense this time of year. While the temp may be below the freezing mark the 17 + hours of sunlight be have everyday zaps the snowpack and gets things a dripping.
School ends in Kotzebue next week. School is winding down and the kids are winding up. They are tired of being stuck inside all day. The kids want out and some teachers are willing to oblige them. The problem is all that sun is turning everything to slop.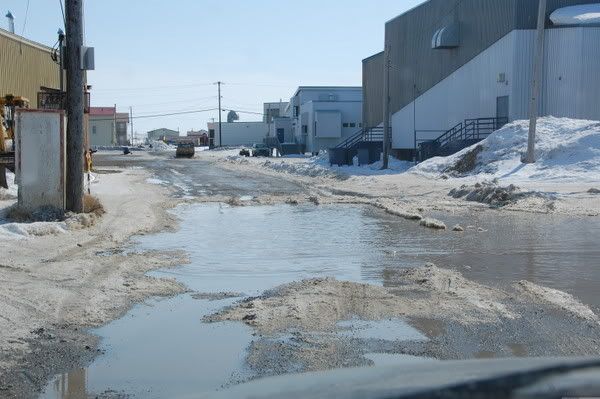 Most surfaces are starting to look like this.....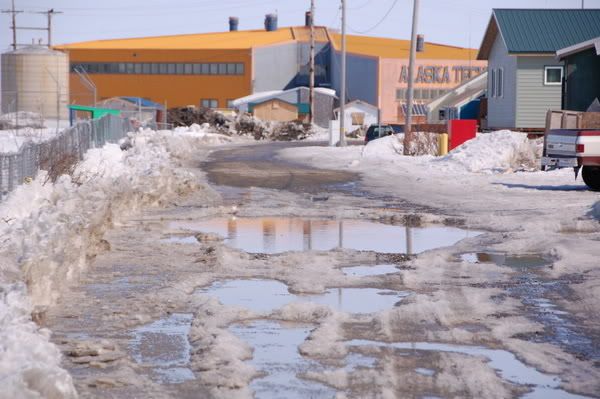 ...and this.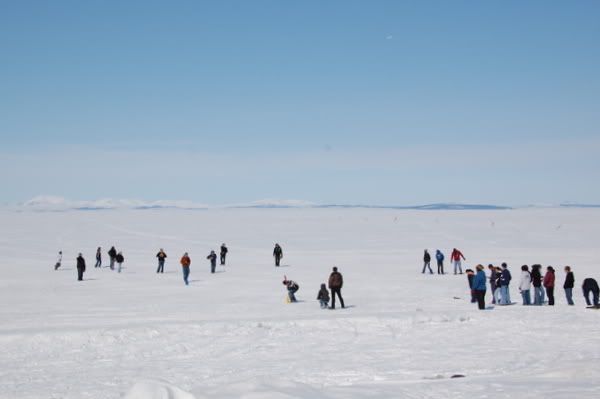 So, you make due with what you got....and what we got is ice. Lots and lots of ice. In fact we probably have another month of ice. Even after the snow has melted in town over the next few weeks and the grass has started to poke through the ground, we will still have ice.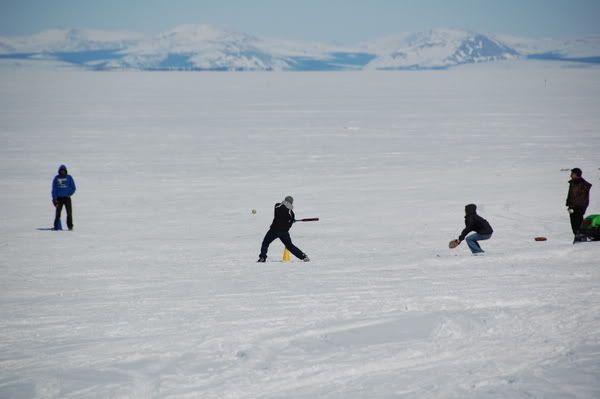 The ducks and the geese will return and the willows will bud and green out and we will still have ice. We will be wearing shortsleeved shirts, our sweaters tied around our waists, hooking for smelts and sheefish through holes in sloppy wet ice.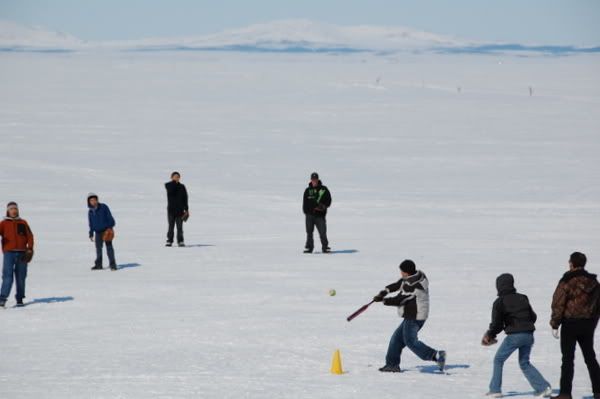 And then one day the ice will shift, groan and shudder. It will fissure and crack. It will break up in huge slabs and small crystal shards. It will bump and grind and heave it's way out to sea on the current and these kid's ball field will be no more.....til next year.