Rememeber when I said that my dog was smart???? Consider this an official retraction of that statement.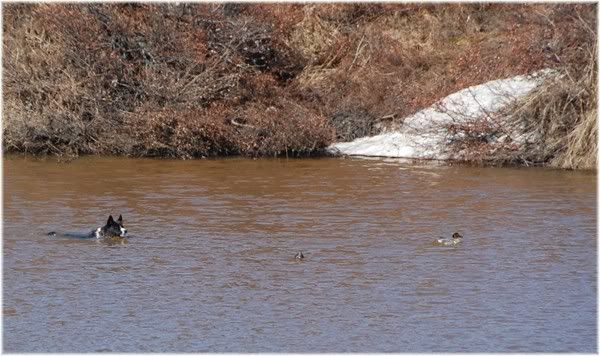 Here is Kaija chasing ducks in a pond. She swam about 5 circles around this pond chasing them.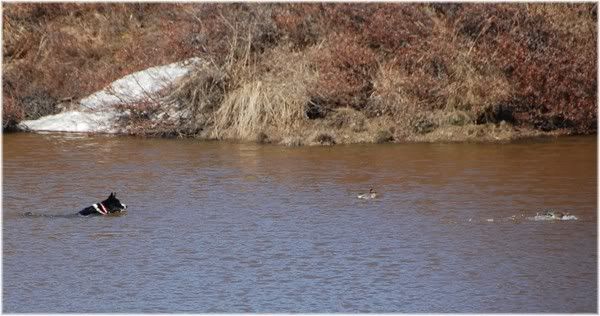 The ducks would stay just out of her reach. I really think Kaija though that she was going to catch them.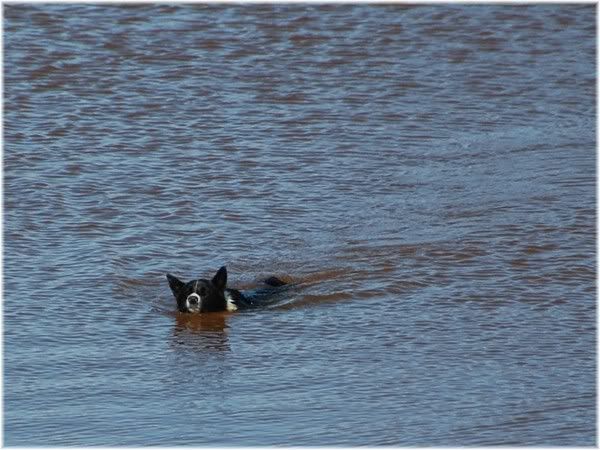 She wasn't going to give up. It got to the point that I thought she would tire out and drown....so I hollered at her to quit and come back. I had to holler plenty before she gave up.