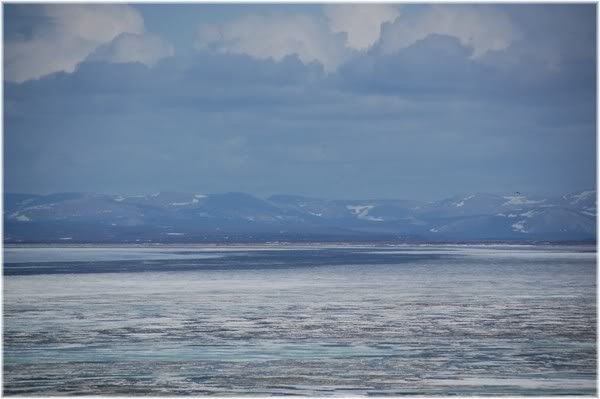 The Noatak River is open all the way to town. Here is a picture of the mouth of the river. People are already boating up to hunt ducks and geese and gather seagull eggs.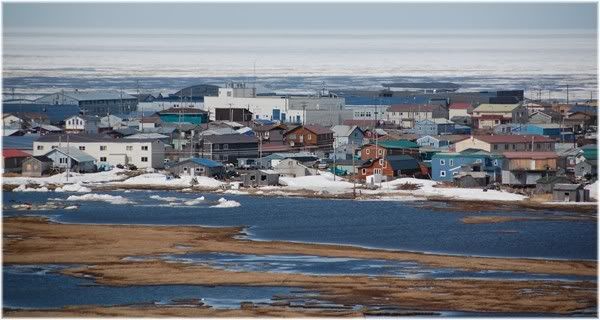 Every year spring feels like a miracle to me. When it is January it sometimes feel like it will take forever for it to warm up and melt the snow and ice. I think the opening of the river was earlier this year than last year. I would have to go back an look through my old pictures to be sure.
Noah and I decided to go up on the hill and have a picnic. I still wasn't feeling well but I was tired of being cooped up in the house.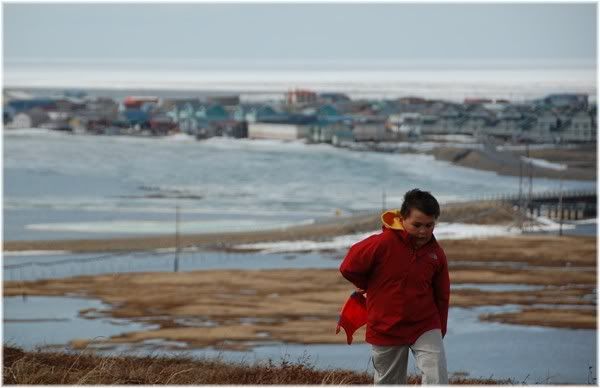 It was pretty windy. About 15-20mph from the south. At least there were no mosquitoes.
Kaija was having fun chasing all the little birdies...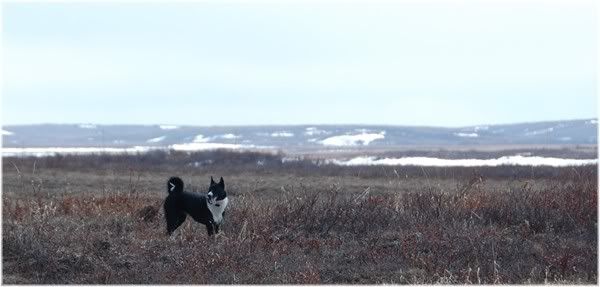 ...but no matter how hard she tried she just couldn't catch any.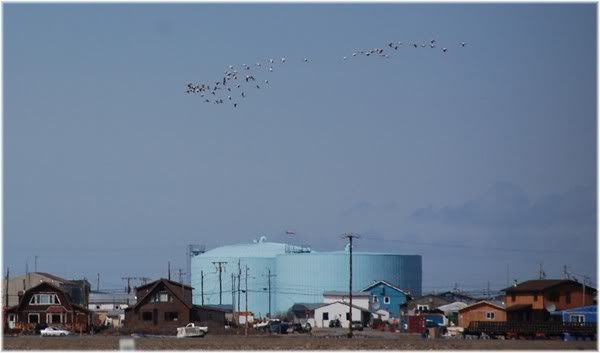 On the way home we saw a flock of swans (or are they geese?) flying over town.