I went hooking for sheefish last night. There were lots of people out on the ice.
Remember what I said about hooking in short sleeves? I wasn't kidding.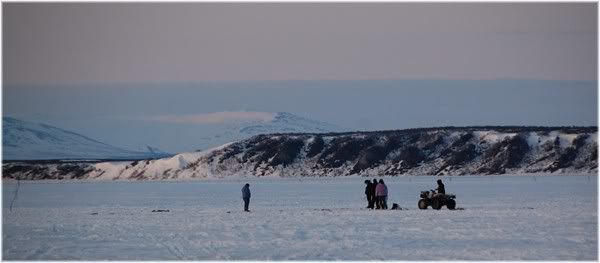 I got out there around 6pm. It was about 40 degrees.
For hours hooked and hooked and hooked and I was catching nothing but a bullhead here and a tomcod there.
My friend Bree came with her kids. She's not much of a fisher woman....but she's a good mom and brought her kids out. She caught a fish after only hooking for 20 minutes- darn it. She has a big smile here for the camera....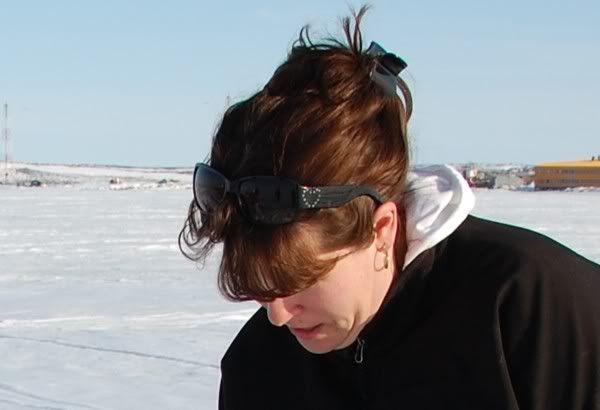 ...but her face in this picture shows what she really thinks about picking up that fish...hahaha.
Here is a view of Kotzebue from out on the ice.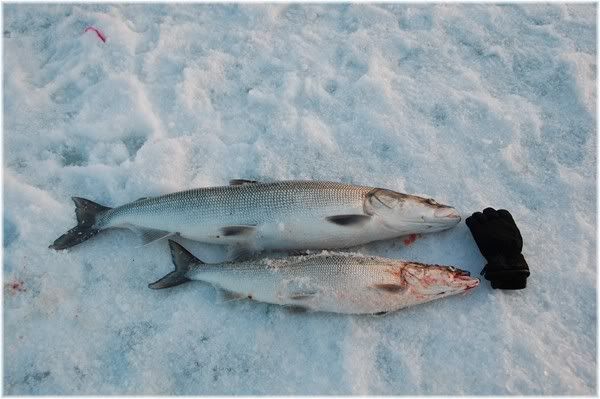 Finally at around 10:30pm the fish started to bite. Not much but enough to give us hope. I eventually caught 3. Here is a pic of two of them with my glove as a size comparison.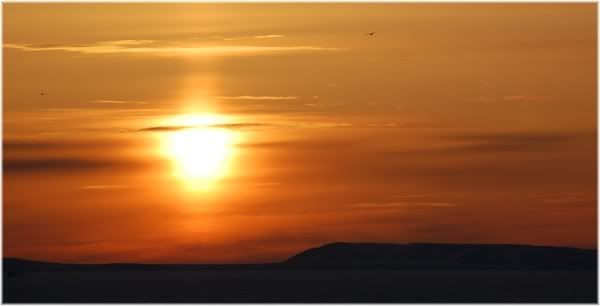 Sunset last night was at 12:09am.

There were only three of us hooking lunatics out on the ice by the time we headed home at around 12:45am.