And now for something completely different for those of you who are all mushed out. Here are some pics from my rip to Juneau the last week in February.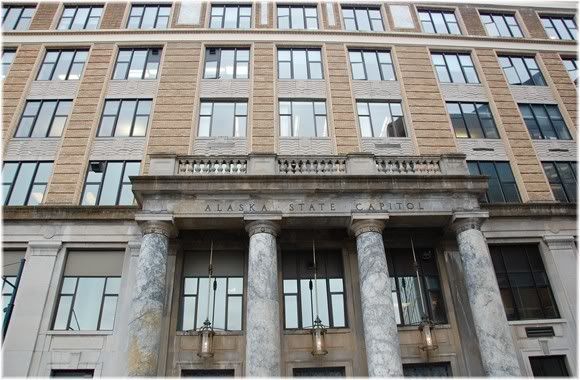 Here is the Alaska State Capitol building. Going here was the main reason for visiting Juneau. I was there to take part in the Key Campaign. The Key Campaign, sponsored by the Key Coalition is a statewide group of supporters, friends, and advocates of individuals who experience developmental disabilities, and their families. The focus of the Key Campaign, held each spring for the last 21 years, is to lobby the state Legislature and administration to create a state that has no wait list for services and to develop a rural and urban system of community programs that are fiscally healthy and consumer driven.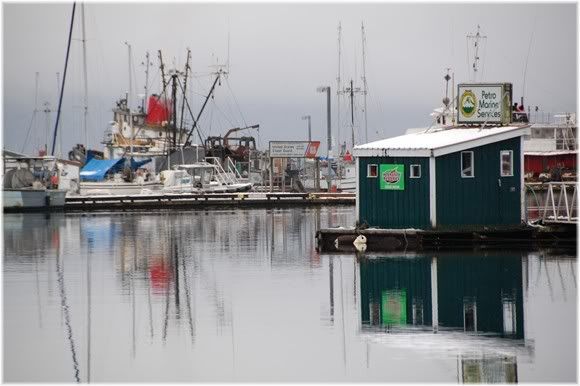 After all the meetings and all the walking up and down that hill there was plenty of time for sight seeing. Here is the marina at Auke Bay.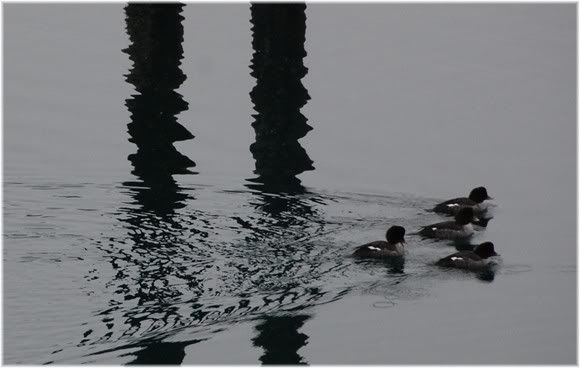 It was nice to see some ducks. We won't be seeing ducks here in Kotzebue til around mid May.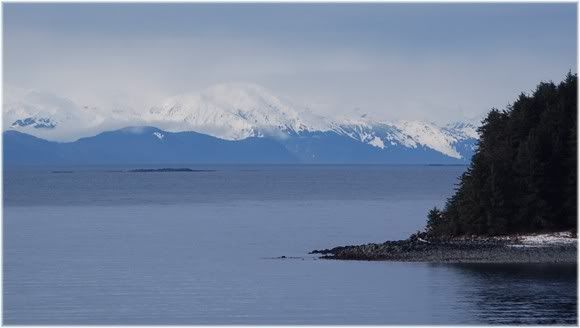 The weather was downright tropical to me....around 35-40 degrees, so of course that meant it rained much of the time. Even still the scenery was beautiful.
The sun even popped out a few (short) times which was nice. I have some more photos to share but I will save them for later.