No dog mushing pictures this weekend. There were junior races yesterday and today but I never went. Yesterday I was gone all day fishing and today I was to busy making an Easter dinner and being lazy.
So yesterday we went fishing. It was kind of cold but so nice looking out that I couldn't bear to stay in.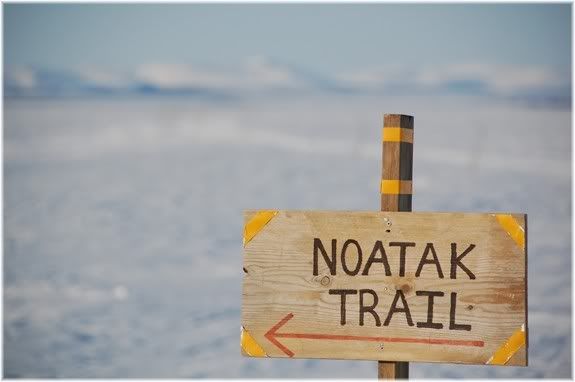 We headed out on the noatak trail and then cut over towards the mouth. We ran into a group of people and made a couple of holes by them. The ice in that part of the River mouth was only about three feet thick.
Now I'm not the most patient person in the world. If nothing bites in a half and hour I'm ready to move on. We tried again over by Paul's Slough but didn't catch anything so we decided to head to camp so we could start a fire and warm up.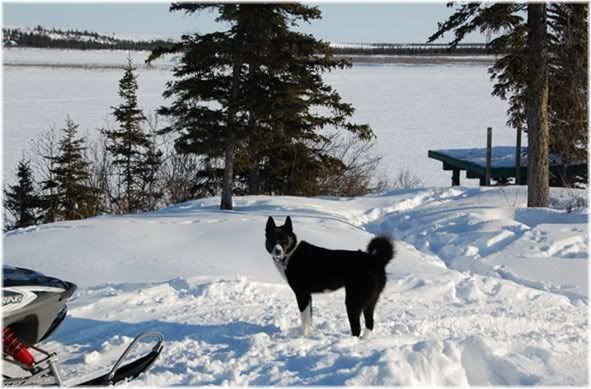 Kaija was happy to be back at camp. She spent the afternoon sniffing lynx tracks and looking for rabbits.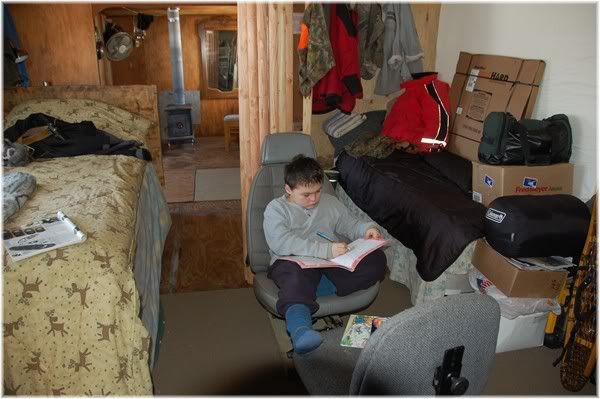 Uyaana colored while warming up.
Then we headed back to town on the Noatak trail again.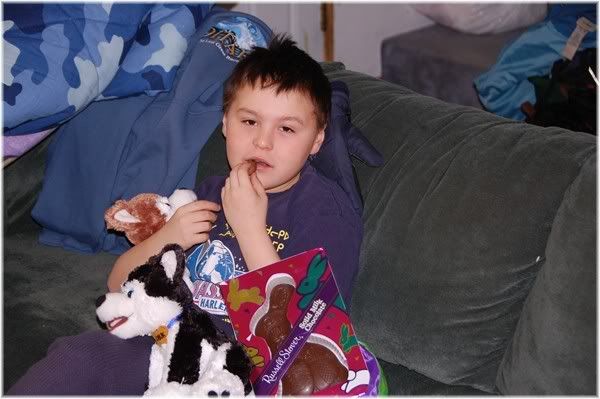 Here is a pic of Uyaana this morning. His eyes were barely open but apparently he was awake enough to stuff candy in his mouth.