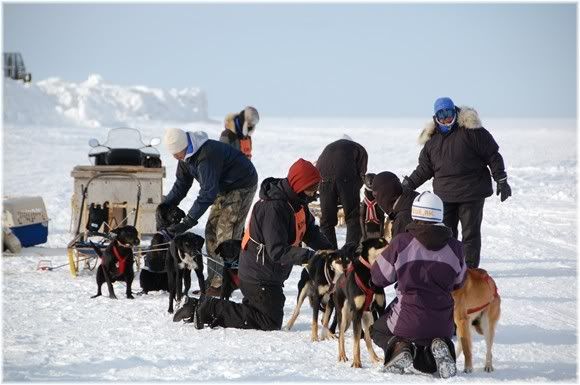 Today was Day 2 of the Kotzebue Dog Mushers Association 8 Dog Championship. It was another beautiful, but cold day. The temp was about 3F with a northeast wind at 10mph.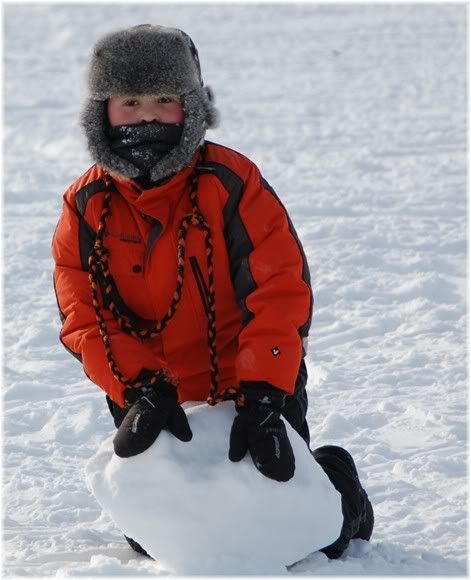 Uyaana decided to tag along today. The mushers left the chute in the order they placed yesterday.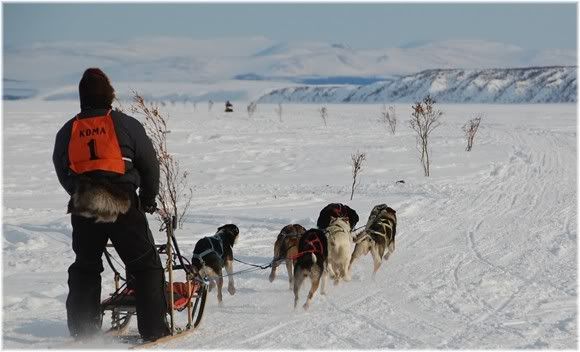 First out was Paul.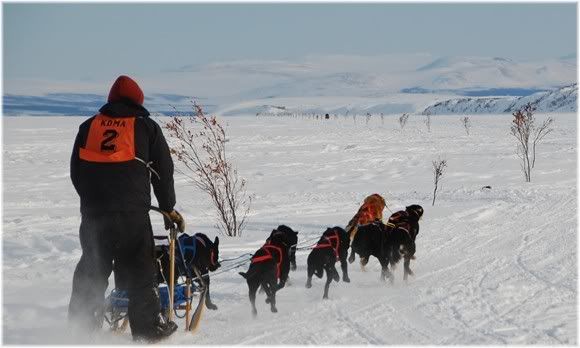 Second out was Levi. Levi is the umpteenth generation of dog mushers in the Harris Family. It's great to see the tradition carrying on.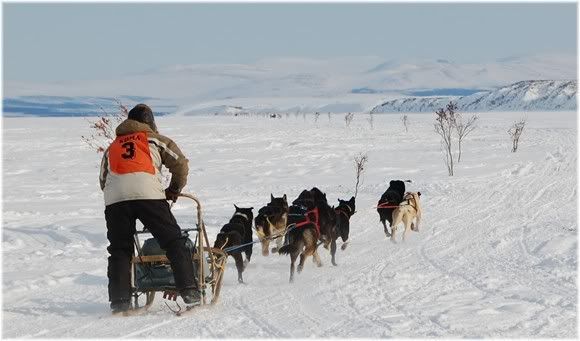 Third out was Buddoo.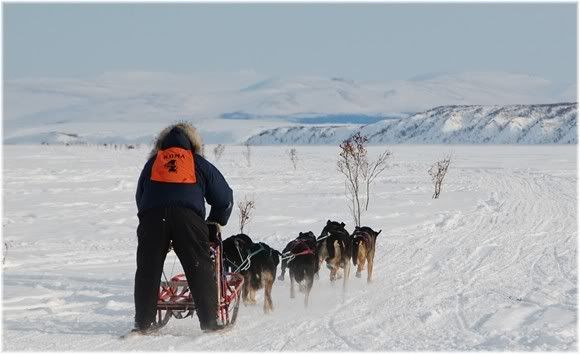 Fourth out was John.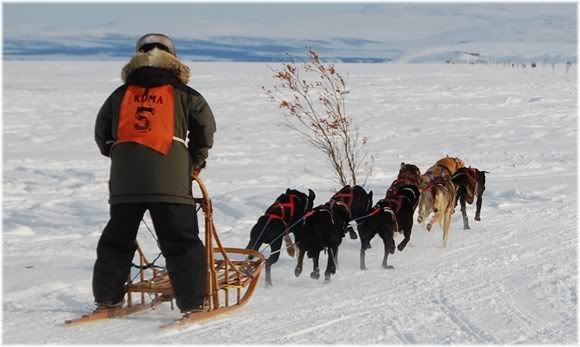 Fifth out was Joanne.
Uyaana and I went to my friend Kathy's house to warm up wait for the mushers to return. Unfortunately
we were distracted by pineapple upside down cake
something came up and we missed the finish of the race.

Here are the final results. More races next weekend. I'll be there taking pictures if I'm not out hooking sheefish.