My friend Kathy wanted to organize a flea market where everyone could get together and sell whatever they wanted and socialize.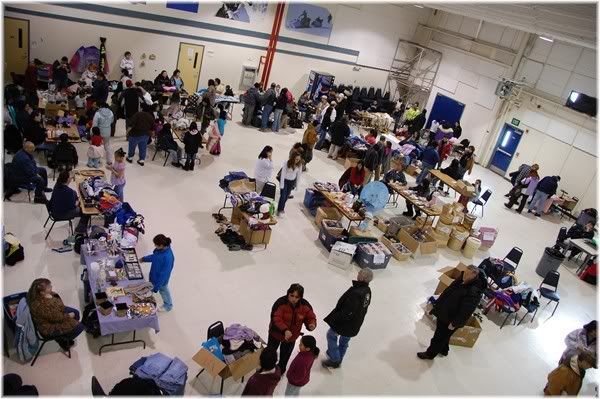 And she pulled it off. Today was the first Kotzebue Flea Market. She started advertising it a couple weeks in advance. We set up 22 tables and they were all full. People even set up their stuff on chairs. There was all kinds of stuff...new and used clothes, houshold goods, furs, books, crafts, baked goods, Avon, Mary Kay...you name it you could find it.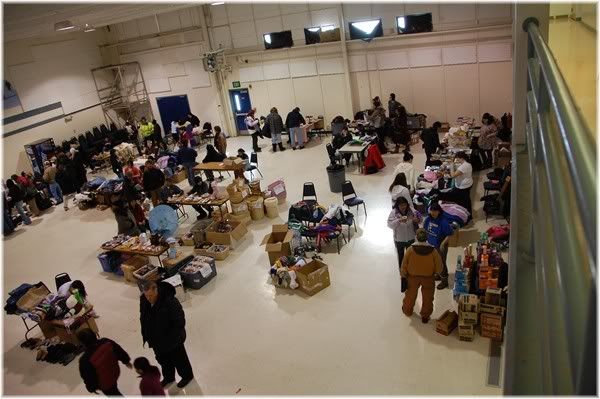 There were a lot of people who turned up.It was nice to hang out, visit with folks and make a few bucks at the same time.