Am I starting to bore everyone with all the mushing photos?? Too bad. Today was day 1 of the Dan Snyder Memorial race. It is a 3 day sprint event. One race each day 16 miles, overall time wins.
I got there right as the mushers were coming in, so hopefully I got everybody right. This looks like Cyrus coming in first.
Watch out Paul, Buddoo might catch you.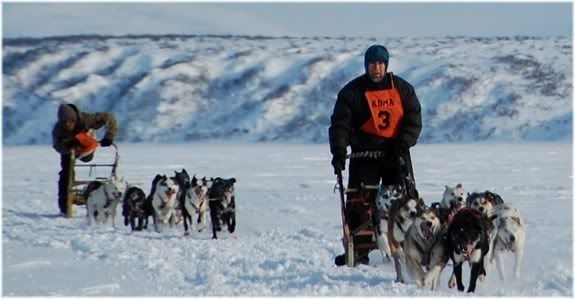 Here they come...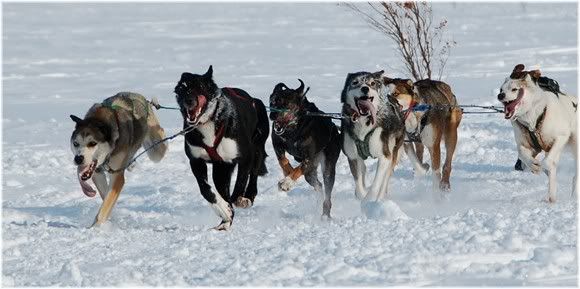 Paul's dogs working the finish.
Time Keeper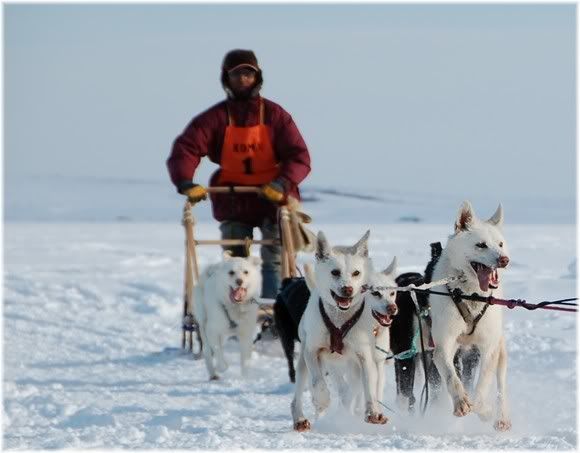 Here comes Uncle Bung.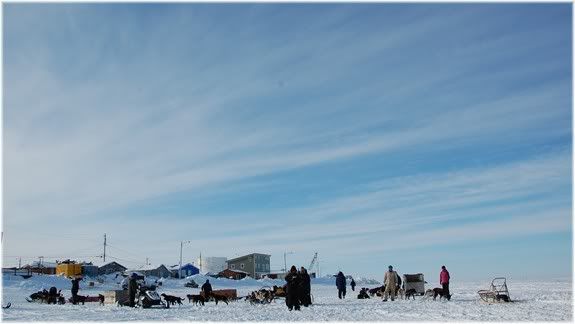 It was a beautiful day to be outside and watch the dogs. Day 2 is tomorrow and I will be out taking more photos.