.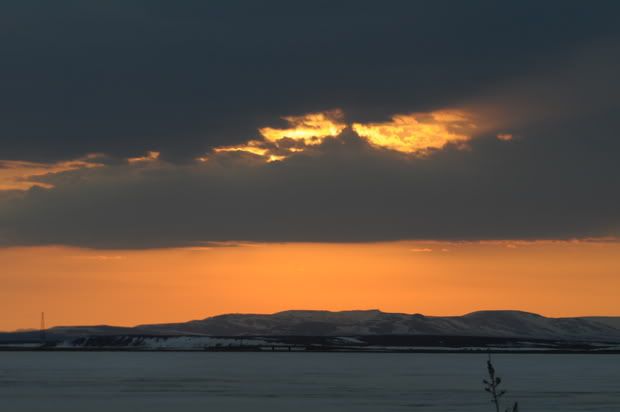 This morning, at about awful o'clock, my dog decided that she needed to go out. When I brought her outside the sky was a beautiful red and pink with the rising sun. I figured that since I was up anyway I should take a drive and see if I could get some nice photos of the sunrise. Unfortunately, by the time I got outside of town it wasn't quite so dramatic so I turned around and headed home.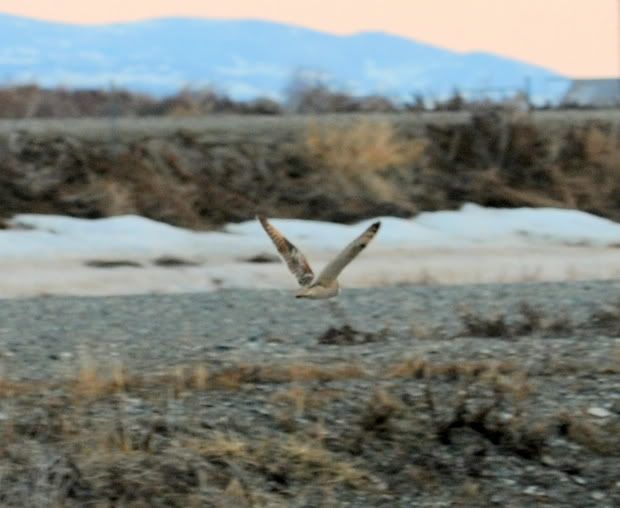 On the way back I saw this fella.
He was flying low looking for squirrels.
I pulled over and turned off my truck to see if he would land.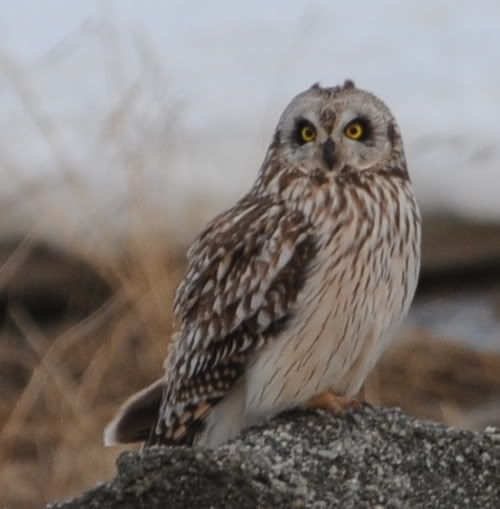 And he did, not too far away. He was a bold little fella.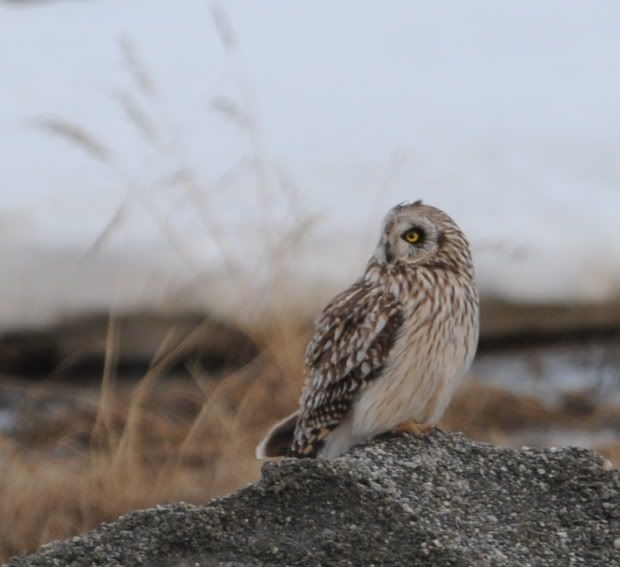 I am not much of a birder, but I and pretty sure that he is Short Eared Owl, just like the one
I saw last summer.
According to Wikapedia (which we all know is the infallible source of all truth and wisdom,)the Short Eared Owl is "a medium-sized owl averaging 34–43 cm (13 to 17 inches) in length and weighing 206–475 grams (11 to 13 ounces)."
"The Short-eared Owl occurs on all continents except Antarctica and Australia; thus it has one of the largest distributions of any bird."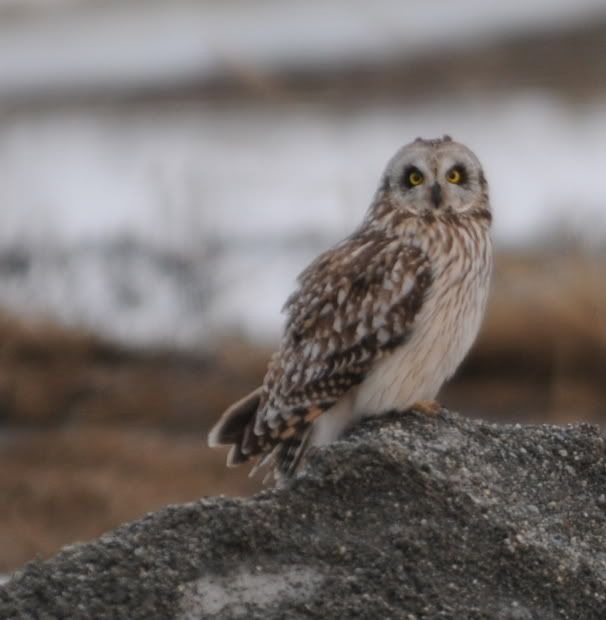 .