.
I took these photos on Wednesday. This was my first bee of the spring.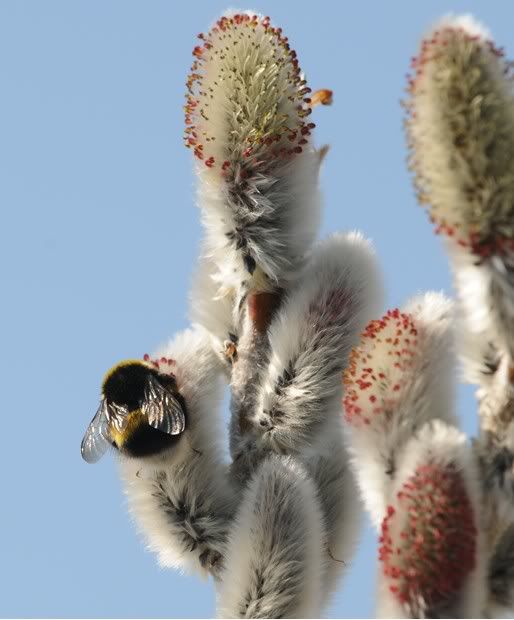 I saw my first mosquito the day before. I didn't take it's picture...I squished it.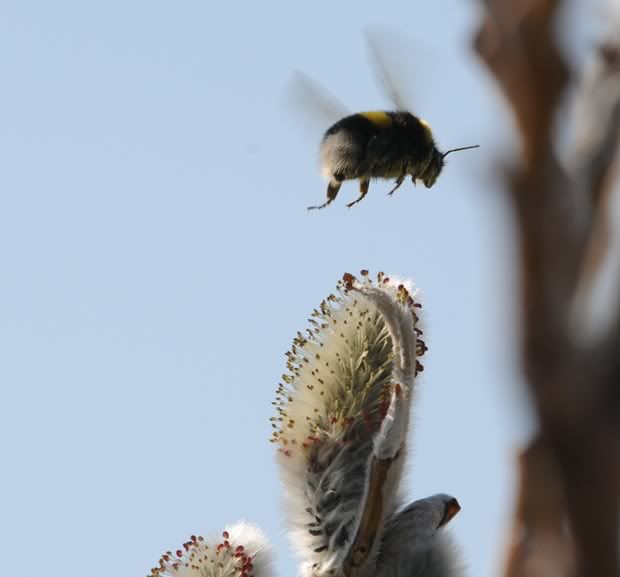 Willow blossoms are the earliest form of food for bees here in the arctic. As soon as they are available they emerge from their winter hibernation to feed.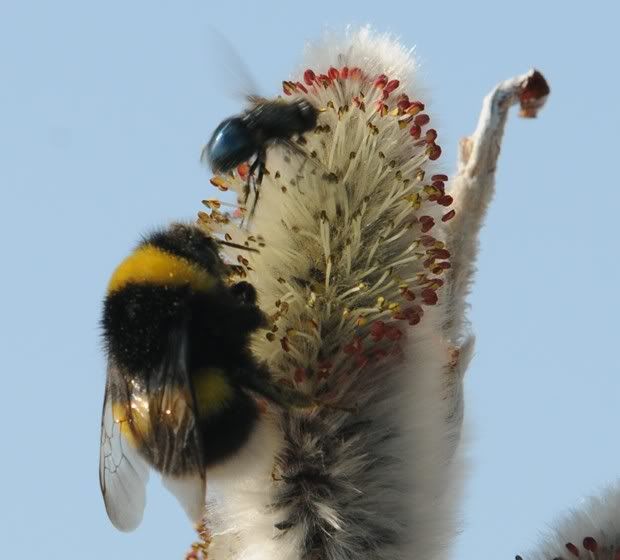 The bees are not the only ones feeding on the willows. The flies like it too.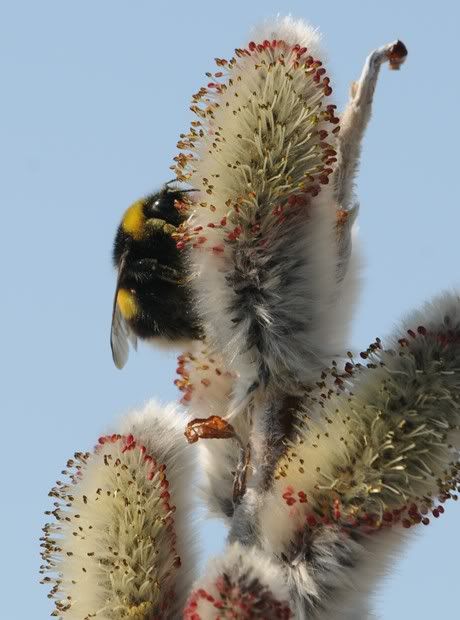 Bumblebees in the arctic are larger and hairier than their more southern relatives. Their size can be kinda freaky if you are scared of bees.
But arctic bees are also rather peaceful. They don't get scared when you go near you, and they don't try to sting....at least they have never tried to sting me.
.