.
I received a few phone calls this afternoon about a big bird down on the ice off of Front Street.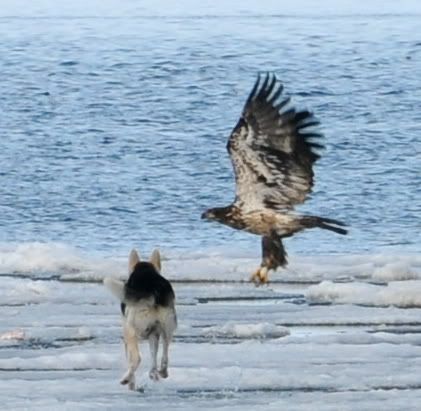 People thought it was a hawk or an eagle and they wanted me to go take some photos. I headed down to the ice and I was surprised that he was still out there.
He was just hanging out pissing off the seagulls and looking at that dog.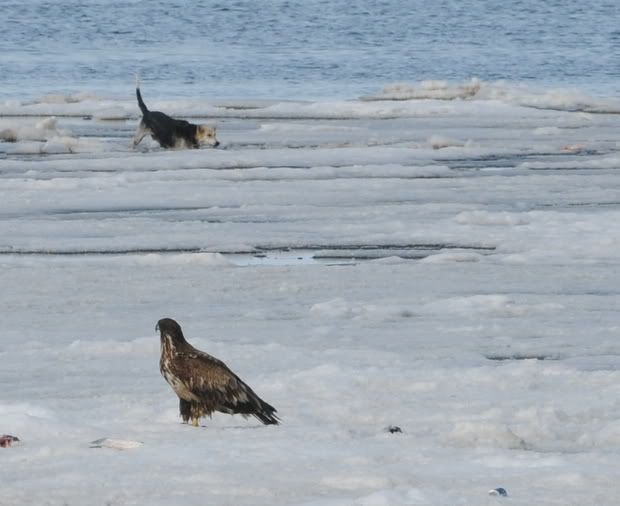 And then the dog fell through the ice.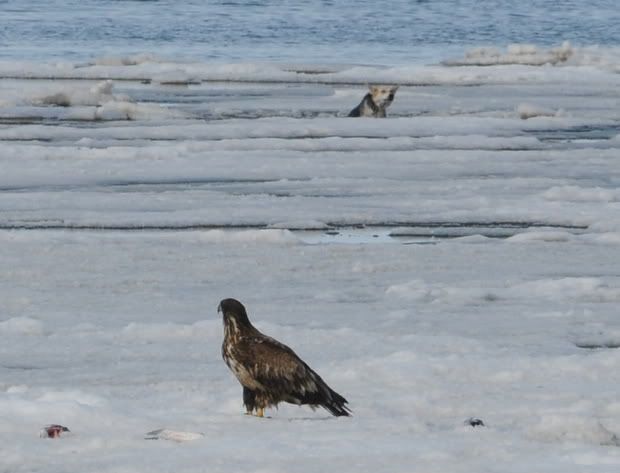 The bird was probably thinking "Stupid dog".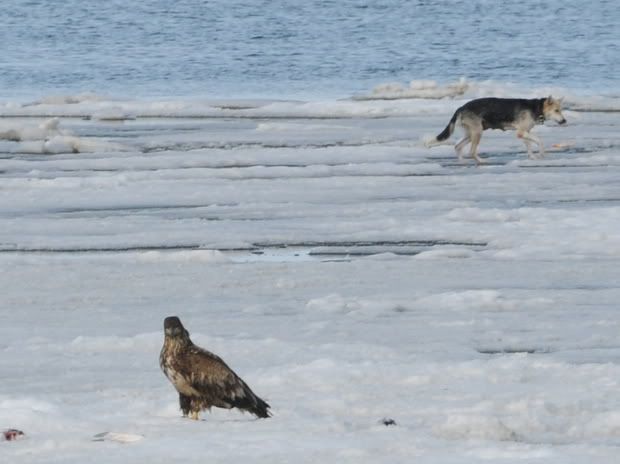 And then the dog made it out.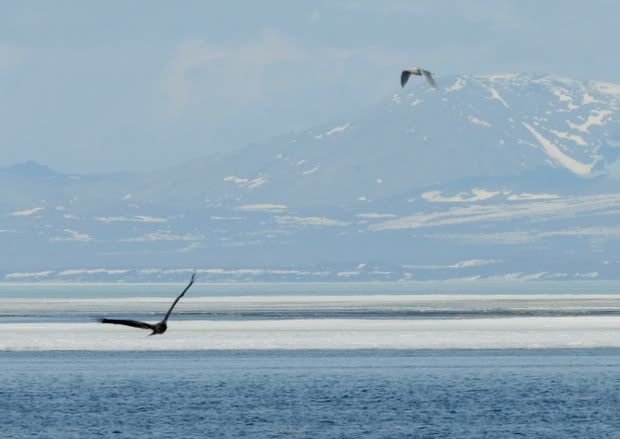 It was attracting quite a bit of attention from people on the street.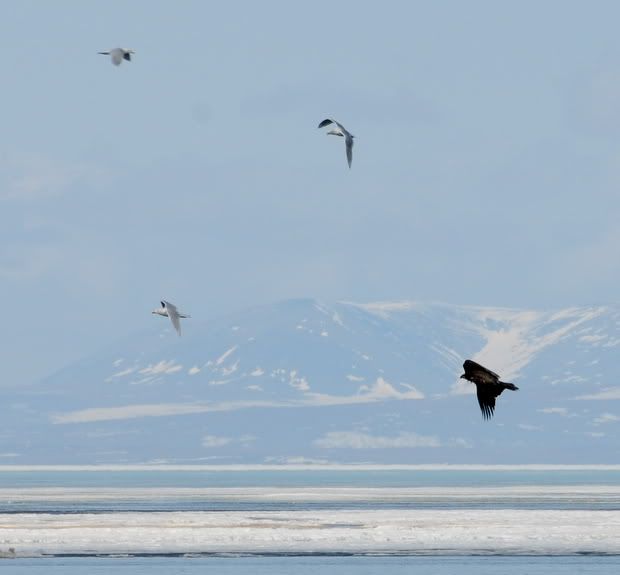 I had the lens zoomed to 200mm and then I cropped the photos as closely as possible so that it would be easier to see what kind of bird it is.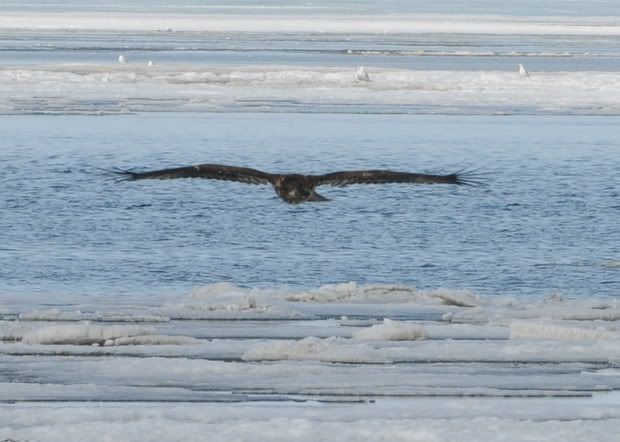 Unfortunately he was a bit outside my range so the photos aren't that great.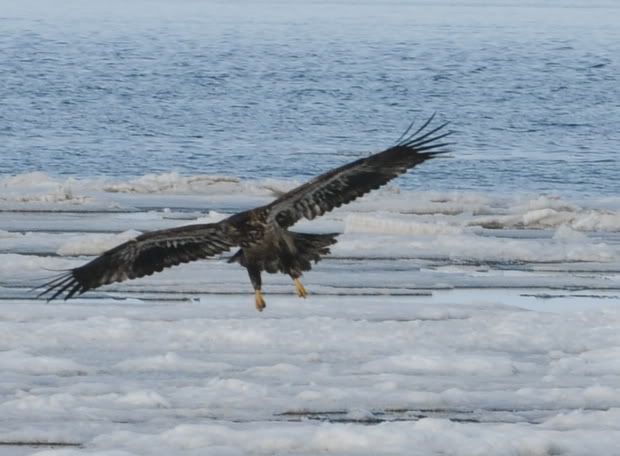 At first, looking at the photo on the lcd screen of my camera, I thought that it was a Rough Legged Hawk.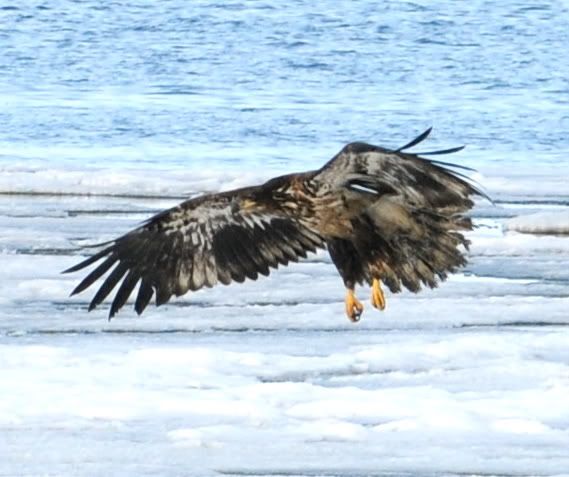 The coloring was kinda similar and he really didn't look all that big at first. I showed the lcd display to one of the ladies at the Park Service and she thought hawk too.
Now that I have looked at the photos more closely on the computer I don't really think that he looks so much like a Rough Legged Hawk.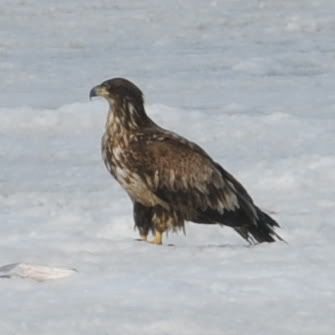 His beak and his feet are huge.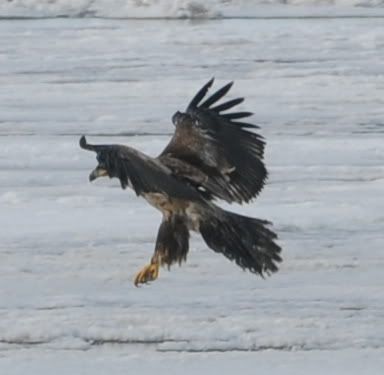 I'm thinking more along the lines of a juvenile Bald Eagle.
I have seen several adult Bald Eagles along the Noatak River, one even as far down river as Paul's Slough, but I have never seen one in town.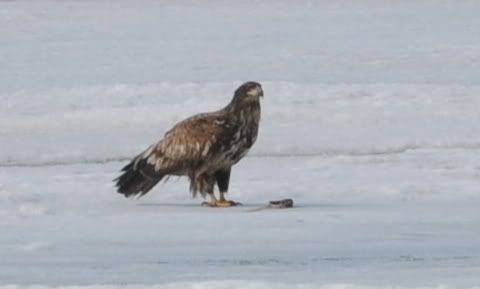 So anyone (KC???), who knows raptors better than I do can chime in here and let us know if this was a juvenile Bald Eagle.
.