.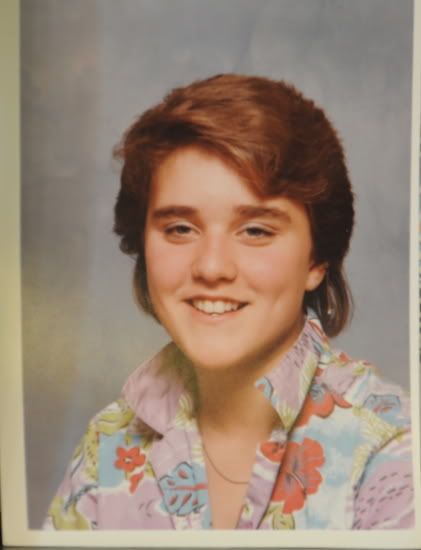 8th Grade. 1985-1986
80's, oh 80's! Why didst thou forsake me? In an era of such total awesomeness as neon jelly shoes, shoulder pads and pegged jeans all I could muster was a hawaiian shirt and an ear cuff.
And what's with those puffy eyes? I swear I wasn't on drugs.
.