.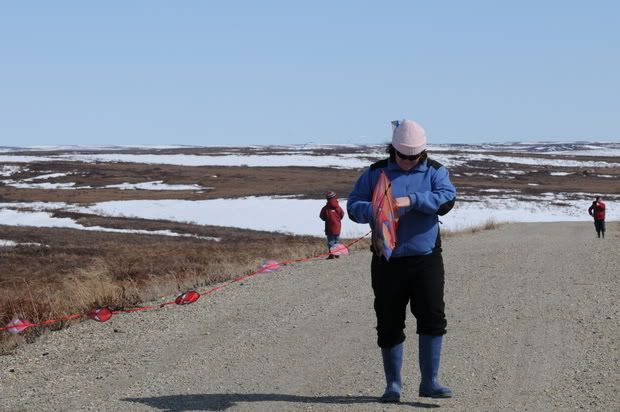 Today Uyaana, Trish, Cooper and Ben went out behind town to fly kites.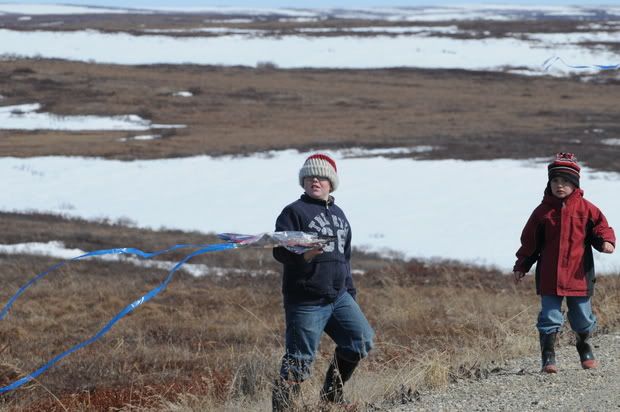 Trish and her family just moved to Kotzebue about 6 weeks ago and this was the first time she had been up on the hill.
It was a bit too windy to be flying cheap kites. I'm thinking about ordering a couple good ones.
One of them ripped and one wouldn't fly at all.
Uyaana's kite held together but it didn't want to go very high even if you gave it more string. Too much wind.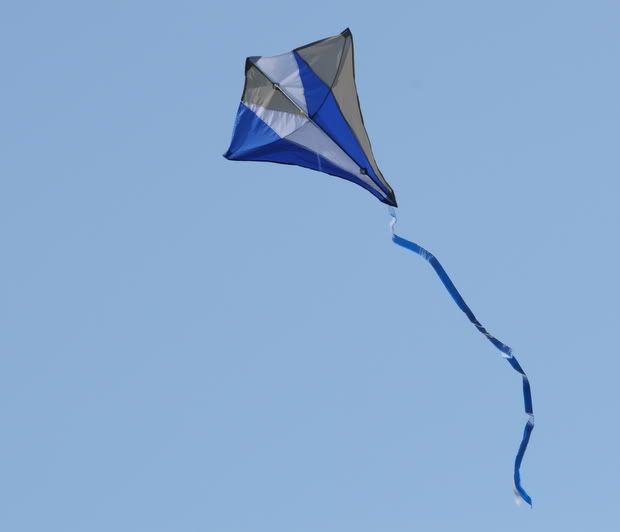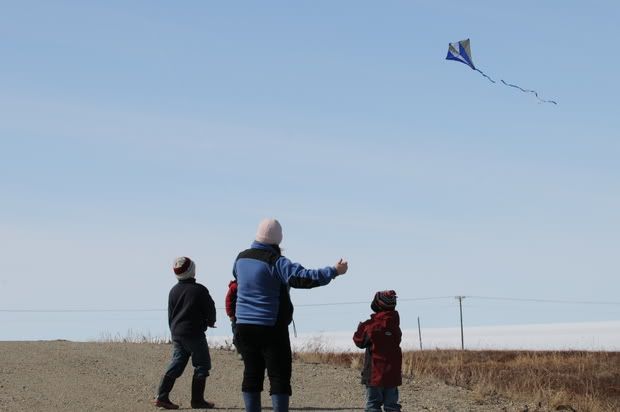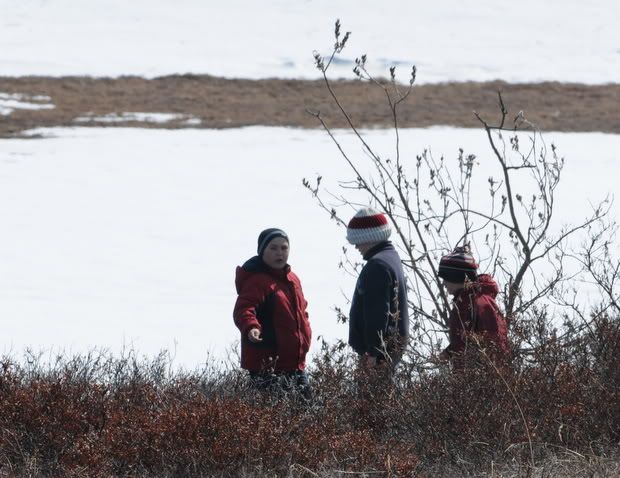 After a while the boys got tired of kites and wandered off to play. Uyaana had a grea time being tundra tour guide for Cooper and Ben.
.