.
I had to fly to the village of Notak yesterday for work. Here are a few photos from my "commute" taken through the dirty window of a Piper Navajo.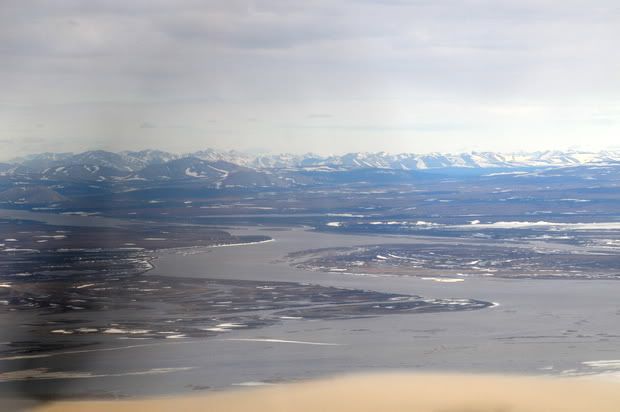 The mouth of the Noatak River where it empties into Kotzebue Sound.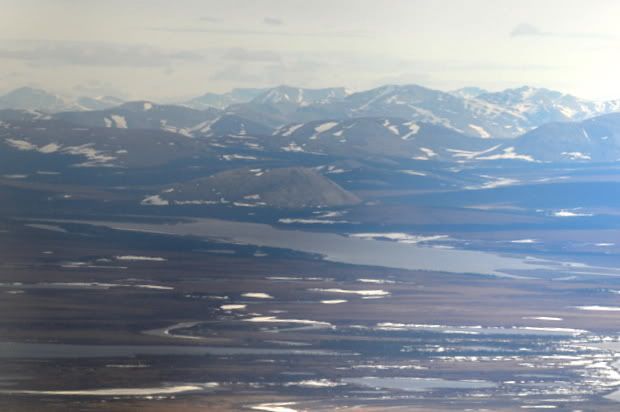 Hugo Mountain.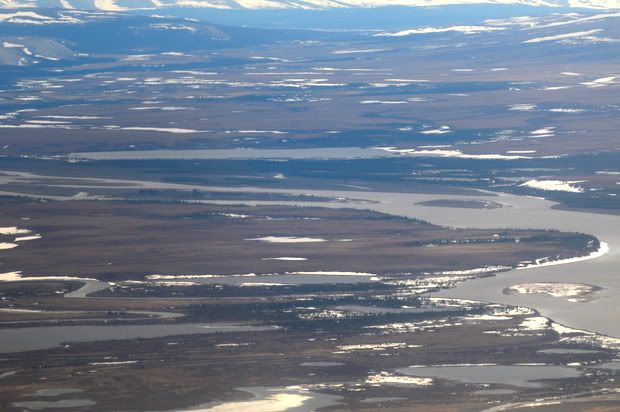 In the lower part of this photo you can see Paul's Slough.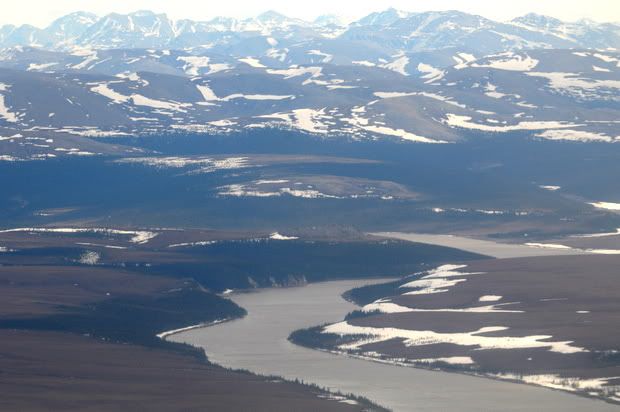 Lower Noatak canyon.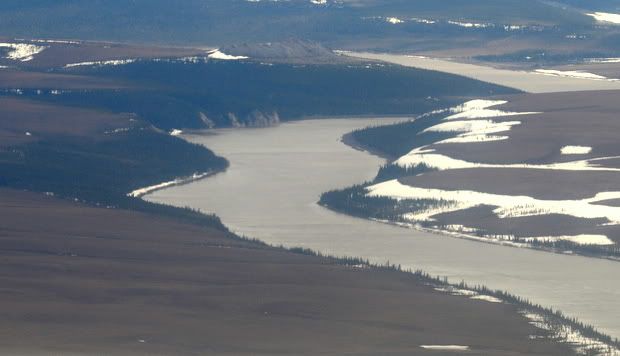 Again.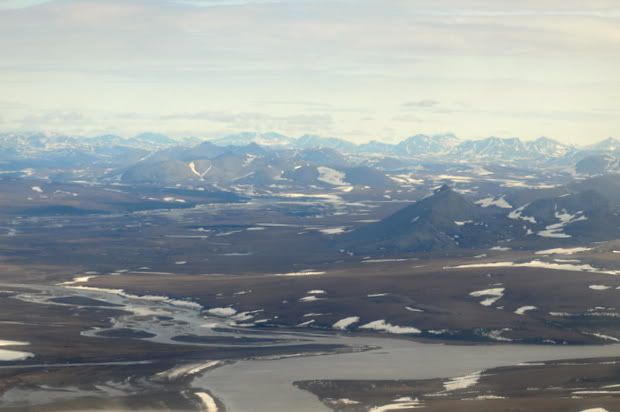 The confluence of the Noatak and Aggie (Agasheshok) Rivers.
The Village of Noatak.
I am leaving for Anchorage this morning and will be there til Saturday evening. I will try and post while I am down there. I have some Kotzebue stuff to post and try and post some Anchorage stuff too.
.