So here it is, the long awaited Christmas program post. I know you all couldn't wait.
Poor kid. Looks like a sparkly, snowflakey mugshot. Can you see how thrilled he is to be dressed up in a sweater???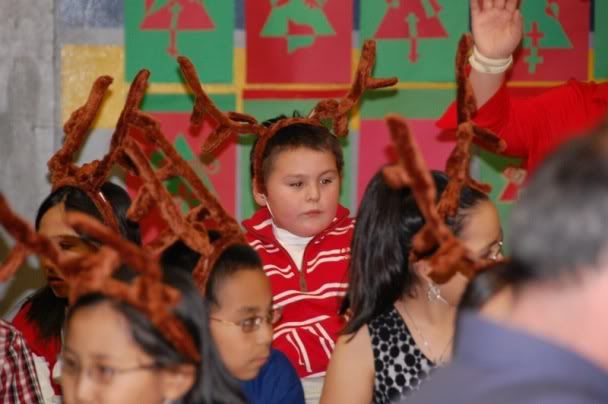 Almost as thrilled as he is to be wearing REINDEER ANTLERS.
Poor kid.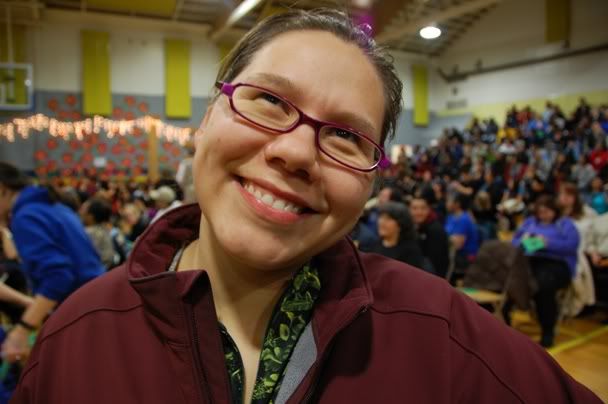 Huh? Where the heck did this come from??
Anyway, he got over his initial mortification and was a good trooper during the 3rd grade performance. Sorry for the poor quality. I was using the video function on a little Nikon Cool pix camera. I'm giving serious thought to getting a little camcorder.
And last but not least,here is the kindergardeners singing "Oh Christmas Tree" in Inupiaq....Napaqtuq Ah Napaqtuuq, Pinagnaqtuut akigutin.