The first dog race of the season, the Noatak 120, started today at 10 am. It was -16F and calm winds so it was pretty nice out. There are 6 teams this year....Ed Iten, Quinn Iten, Robert Nelson, Darin Nelson, John Baker, and Baker's handler, Heath. The Noatak 120 is a mass start that runs from the ice in front of Kotzebue approximately 60 miles to the Village of Noatak along the Noatak River. After a mandatory four hour layover in Noatak they head back to Kotzebue. They should start coming in about the same time as our New Year's Eve fireworks. So here are some pics.....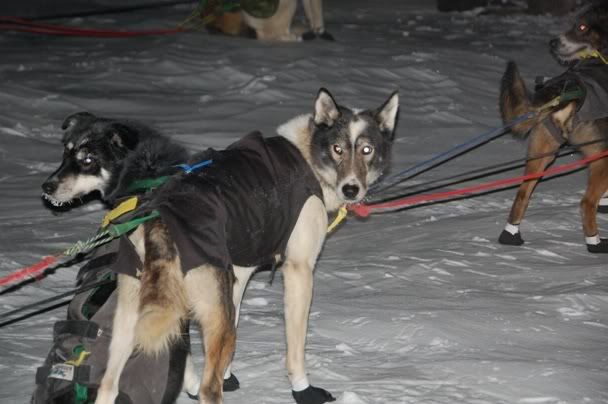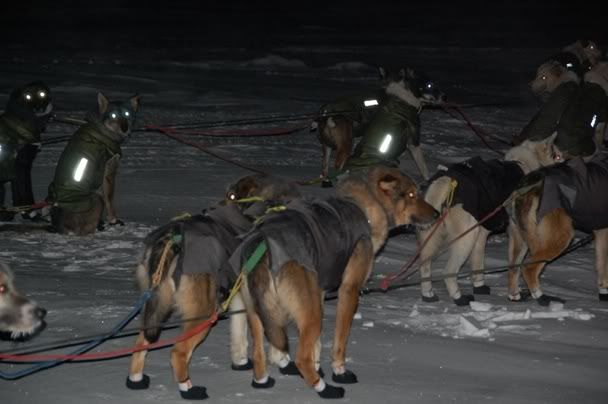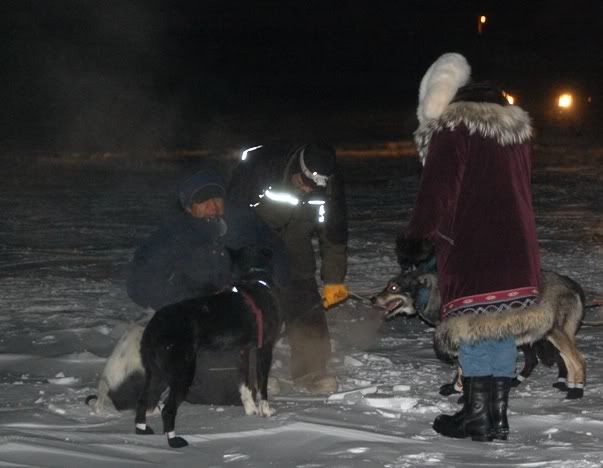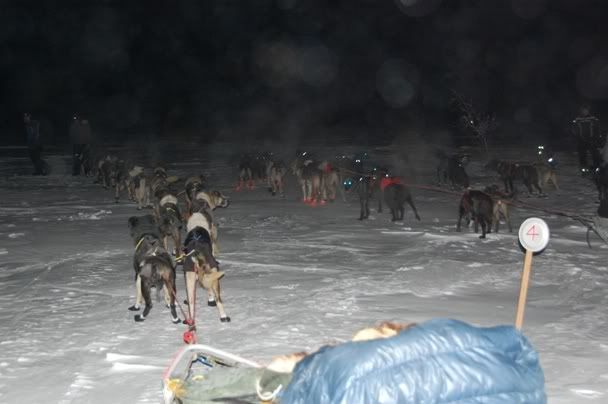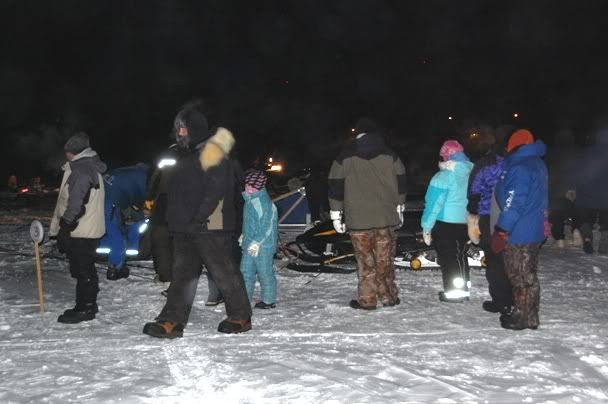 These are Ed Iten's Dogs.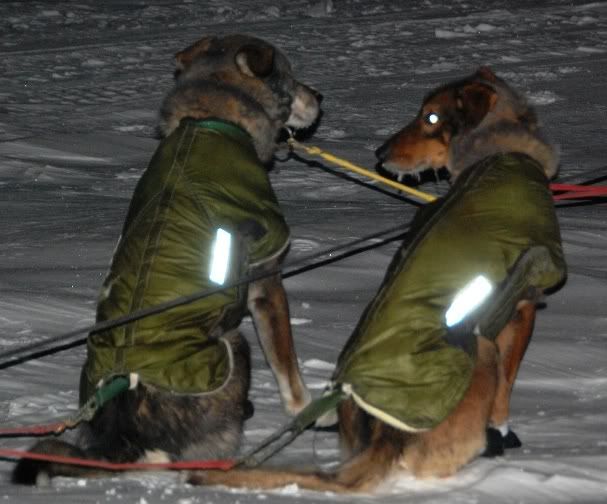 Ed's dogs waiting patiently for the racet o start.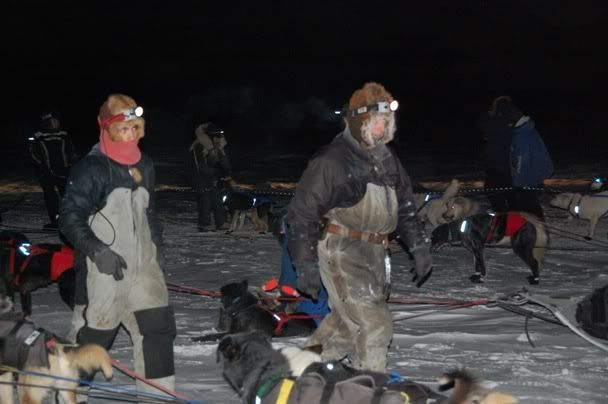 Ed Iten and his son Quinn.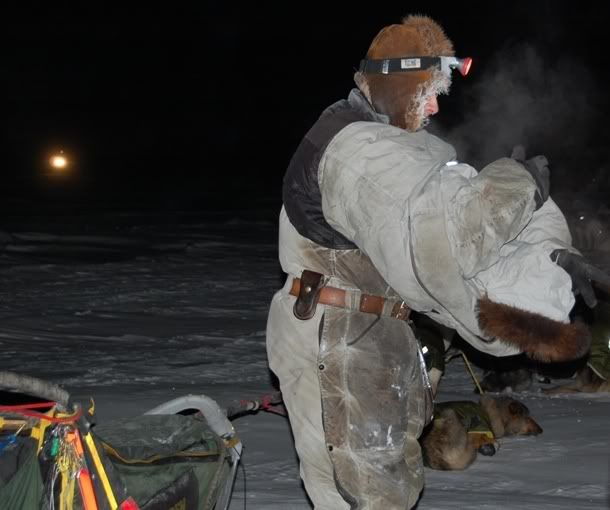 Ed again.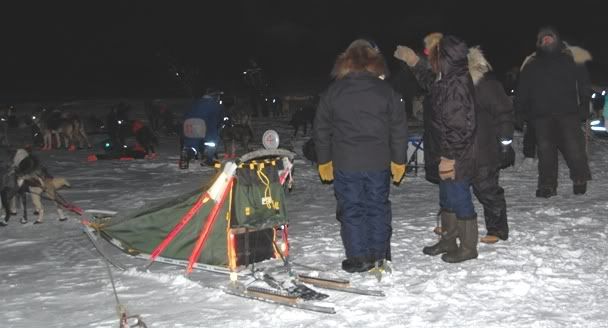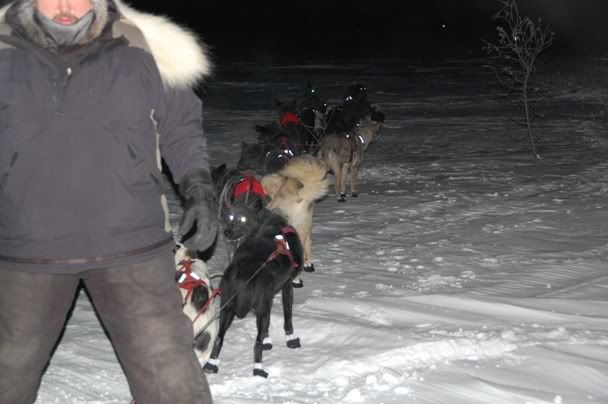 I think this is Darin Nelson.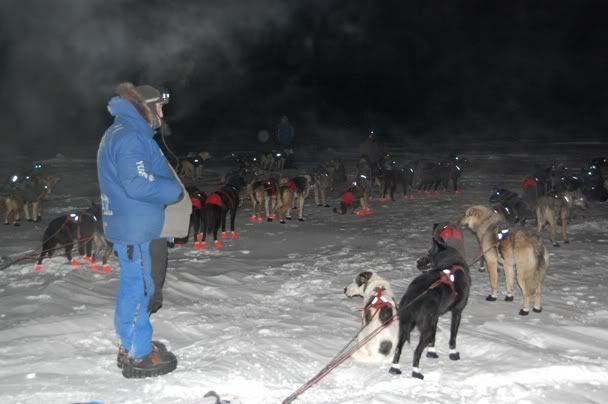 John Baker.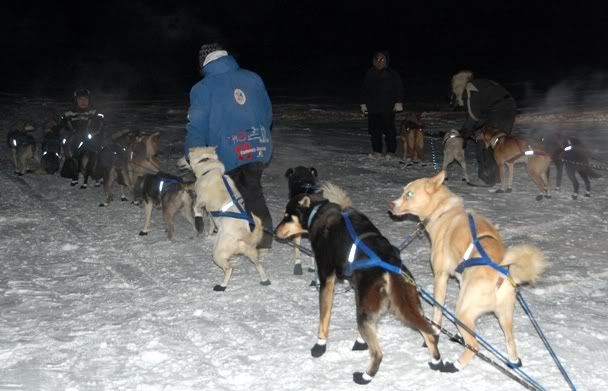 John's dogs again.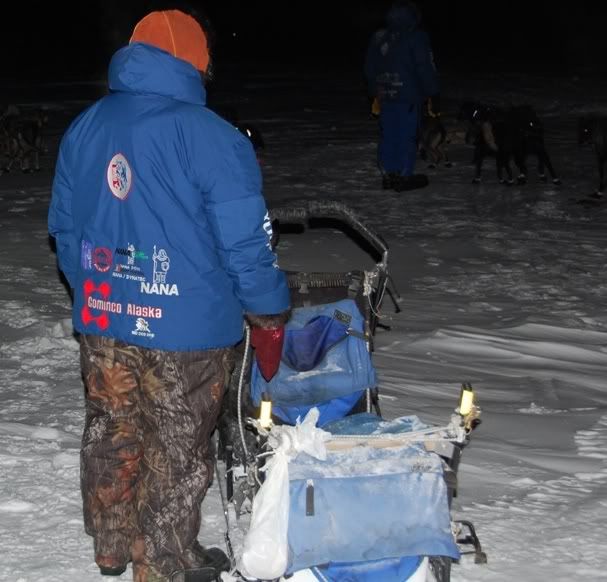 John Baker's handler, Heath, who is running John's 2nd team.
.