It's time your the annual Christmas craft Bazaars here in Kotzebue. The first one, which started tonight and goes thru tomorrow is being held at the St. Francis Xavier Catholic Church. Being the on the ball kind of girl I am, I was totally unprepared. I ordered prints and they came in today, just in time. I brought them home to mat them and couldn't find my stash of mats anywhere. I looked and looked but only found a few of them.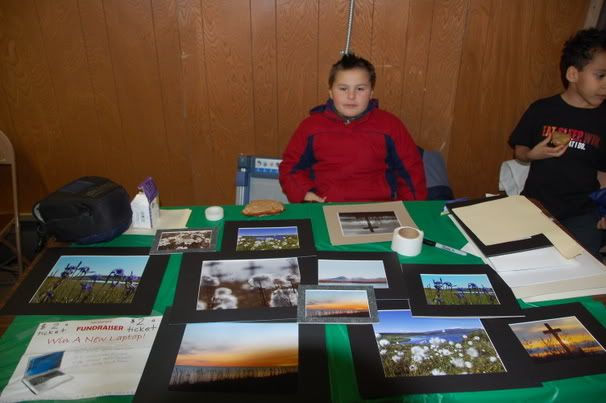 Here is Uyaana manning the table so I could go get us some dinner. the Catholic Church does a mexican dinner. Chicken enchiladas, spanish rice, refried beans and tortilla chips. Whoever made that rice put huge chunks of garlic cloves in it. Yum.
You can find all sorts of things at the bazaars. Some people sell crafts while others sell trinkets and toys.
Here is Seth Kantner. He was selling his photographs and copies of his books,
Ordinary Wolves
and
Shopping for Porcupine.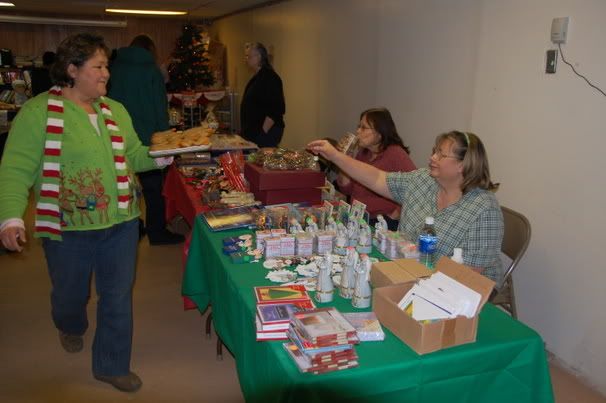 Here is Mary walking around hawking yummy fresh made maple bars. They were still warm.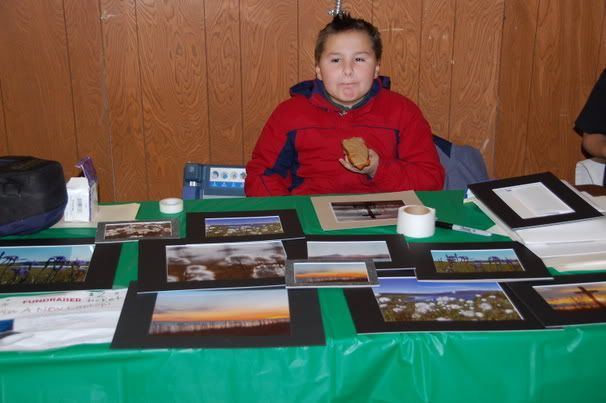 Uyaana snagged one.
Here is my shop keeper hard at work playing Pokemon.
The craft fair also runs Saturday (I guess technically that is now today)from 10am to 4pm. If you are local make sure you stop by and check out all the stuff.