That's right, today I am 28 years old! Well, maybe for the 8th year in a row. Actually 36 does not seem so bad. I seem to be effected by birthdays in increments of 5. I had a rough time with turning 30. There is something about being able to say you are twenty something that really puts you with the young crowd. Then I had a problem last year with turning 35. I mean 35 is 5 years from 40, which is ten years from 50, which is only ten years from 60! Holy cow!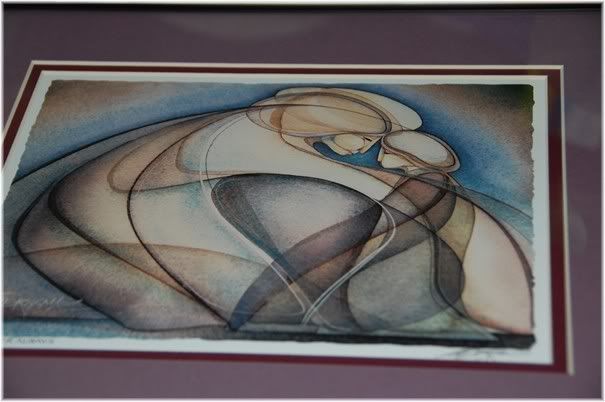 So today I got to sleep in. I opened my presents while drinking coffee. My mom gave me some shirts and this really awesome Bergsma print.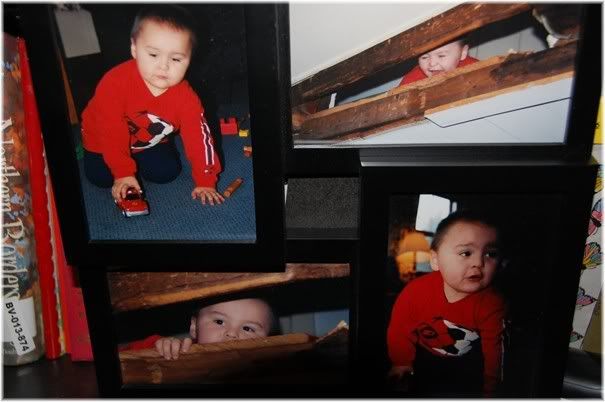 She also gave me this framed set of pictures of Uyaana when he was about two years old. I love these pictures. They were taken at my sister's house in New Hampshire.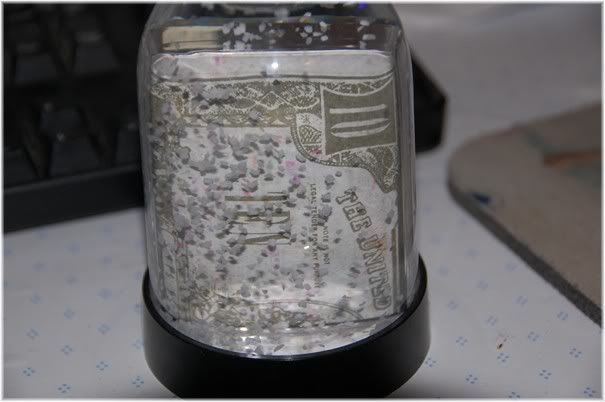 Uyaana gave me this snow globe (which looks an awful lot like one that I gave him) that he put a fake 10 dollar bill inside. He wrapped it himself with black and white construction paper and lots of tape. It was cute.
Then my mom and Uyaana were going to take me out for a late breakfast. The only place to do this on a Sunday is Bayside. So we go to bayside and the place is packed and the phone is ringing off the hook and they were taking forever so we left.
Then my friend Bree stopped by and brought me a cake.
After that Uyaana and I brought the dogs for a run with the 4 wheeler. I will post the pics of that later. With my camera charger gone I need to spread out the pics that I am taking over several days so that I will have enough pics to post until my new charger comes. I wonder if someone in Kotz has a EN-EL9 (Nikon D40) battery charger?? Anyone? Anyone?
So after our 4 wheeler adventure (during which I scolded myself several times for not wearing ski pants) we went to have dinner with my friend Kathy and her parents and husband. We had grilled steaks and baked potatoes, yummy. And Kathy had bought me a cake(you know those yummy chocolate ones in the box from Peperidge farms)and some ice cream.
All and all it was a good birthday, even if I am 4 years from 40 *YIKES*
.