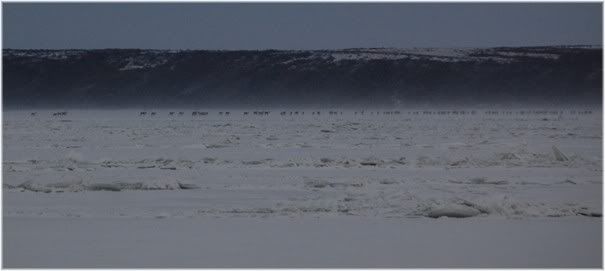 Today there were caribou crossing the ice from the mainland to the peninsula that Kotzebue sits on. This route brought them close to town and they caused quite the spectacle.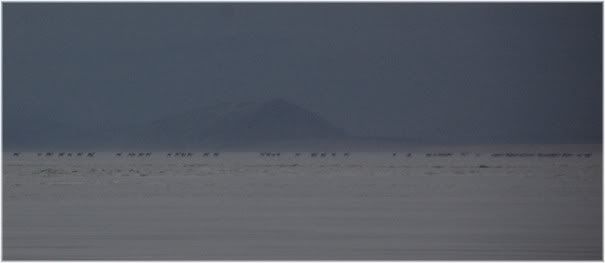 The caribou crossed in a steady stream for hours.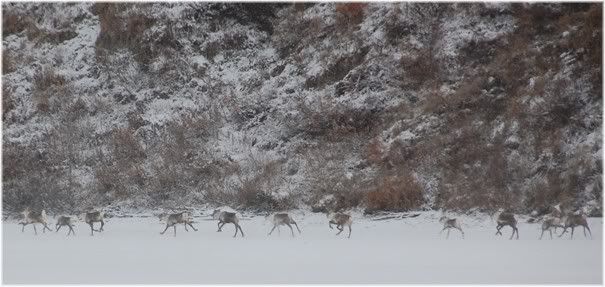 This is the most caribou I have ever seen at one time.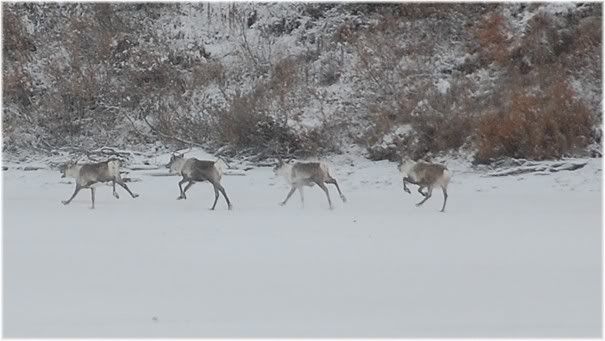 I wish the pictures I took were clearer but it was blowing snow and the light was low and it was freaking cold out and my hands were freezing.

As I said they caribou caused quite a commotion. There were cars lined up along the shore watching them pass by. There was also a big rush of hunters who took off to get some. There were lots of gun shots. Enough to make you nervous.