It's time for tomcod.
There are all sorts of happy hookers out on the ice fishing for tomcods.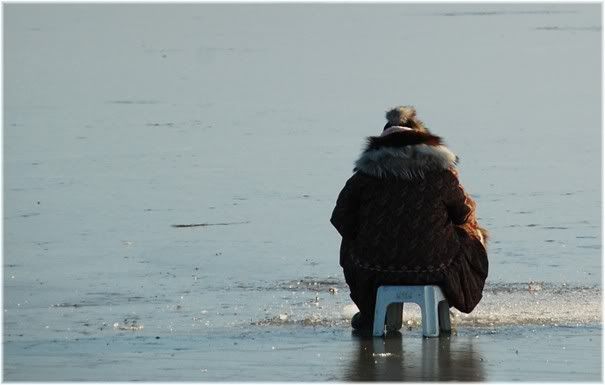 As soo as the ice is strong enough people are out there hooking.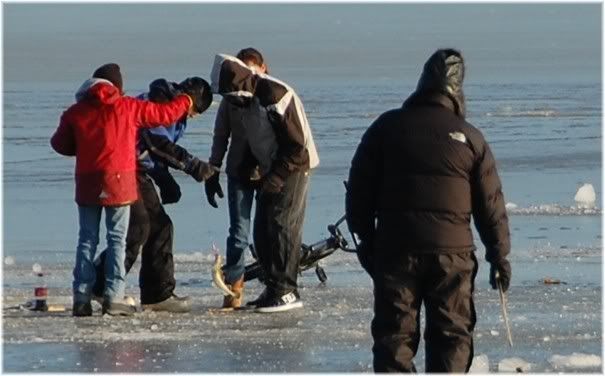 They were pulling a few out here and there.
The ice is just a few inches thick so all you need is a tuuk to chop through.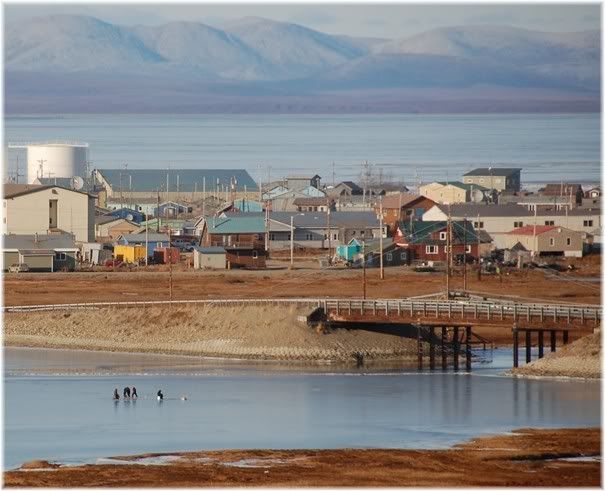 I like to hook for tomcods too, but my knee is too scary to be walking on glare thin ice. I would fall down for sure, but it is nice to see people out on the ice again having a good time.
.