.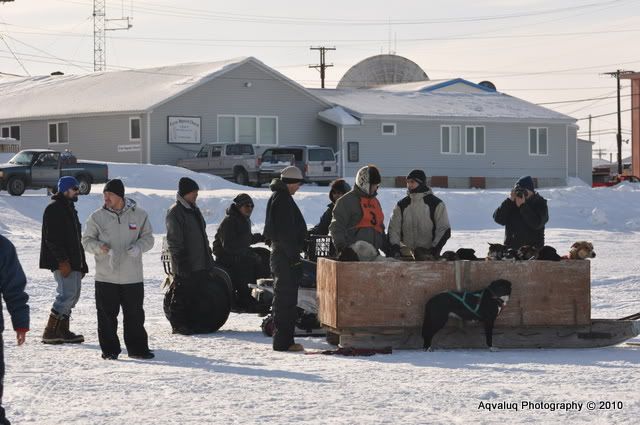 Today was day two of the Dan Snyder Sr./Doc Harris Memorial races.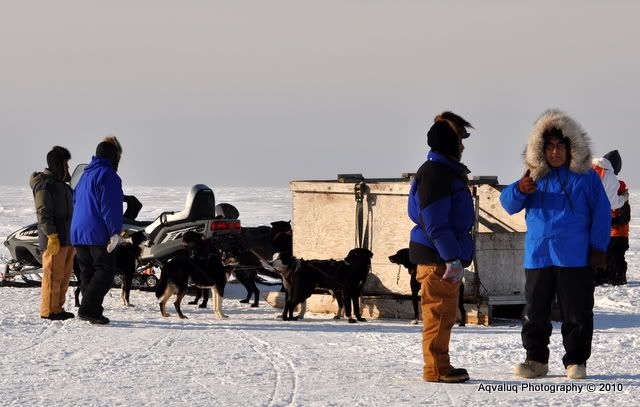 It was another beautiful day.
It was about 18F degrees. Nice day for hanging out on the ice and watching the race.
First out was Budoo Gallahorn.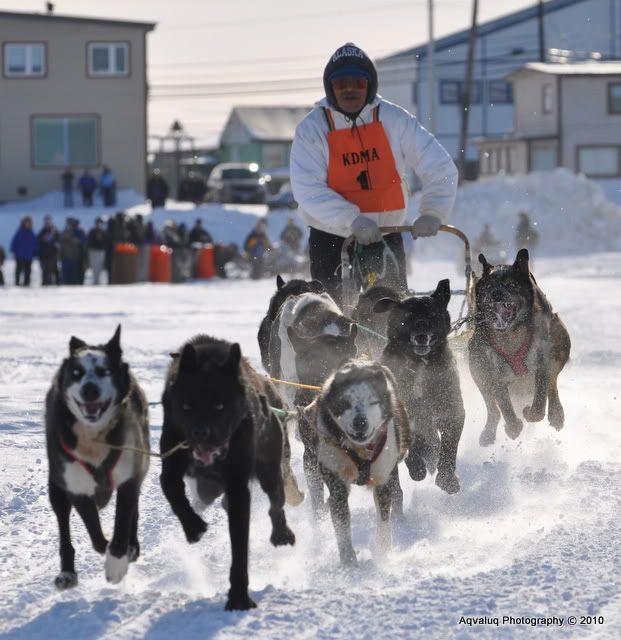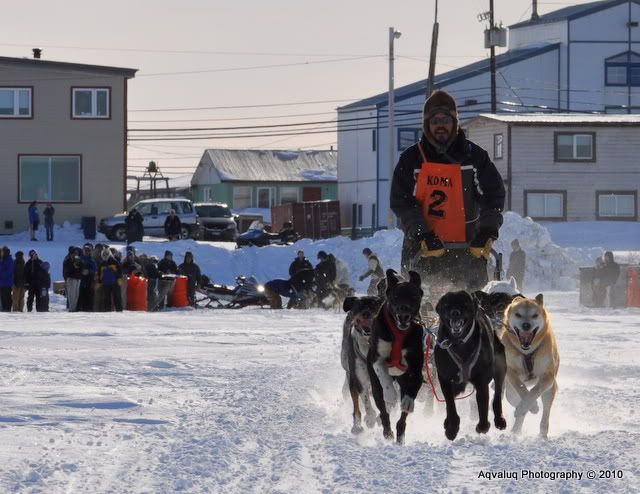 Second out was Cyrus Harris.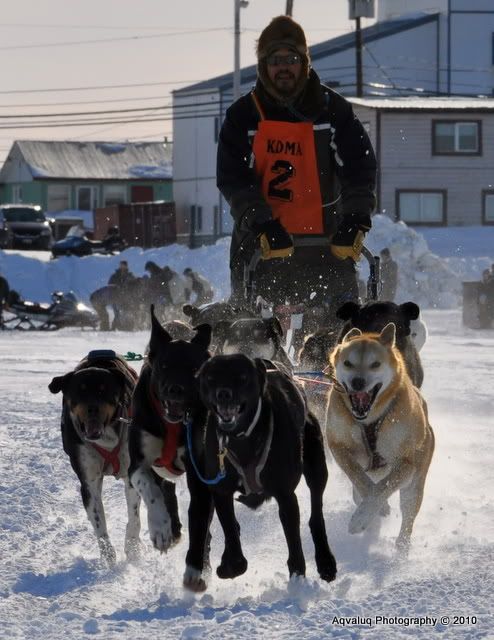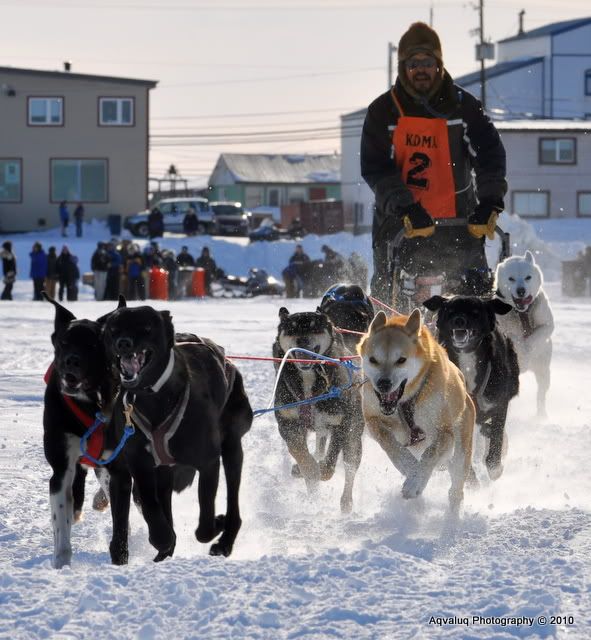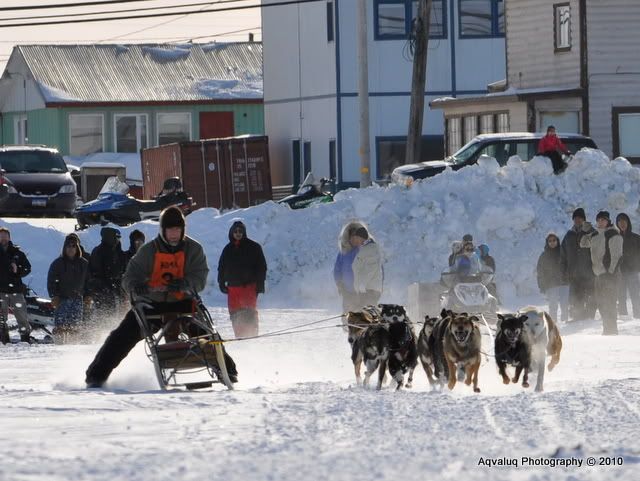 Third out was Paul Hansen.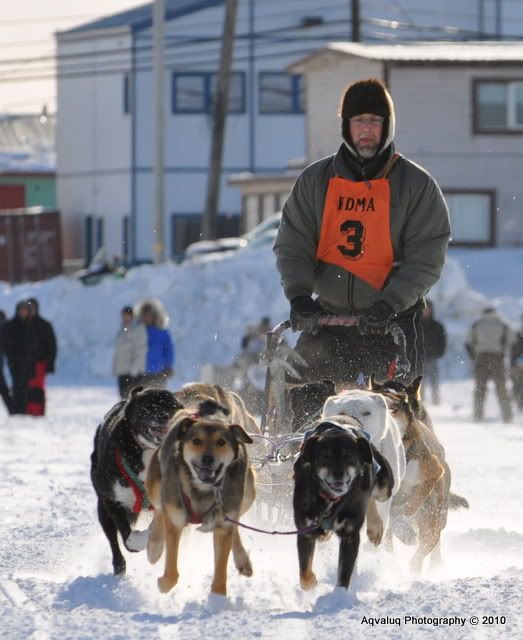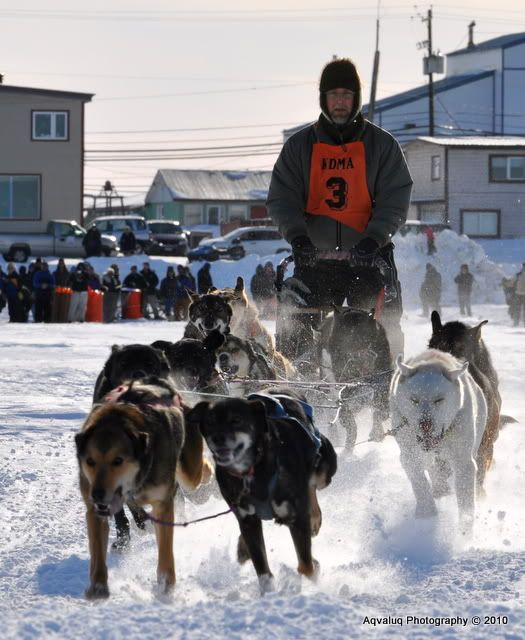 Coming to the finish Budoo and Cyrus were pretty close together.
Budoo was kicking for all he was worth.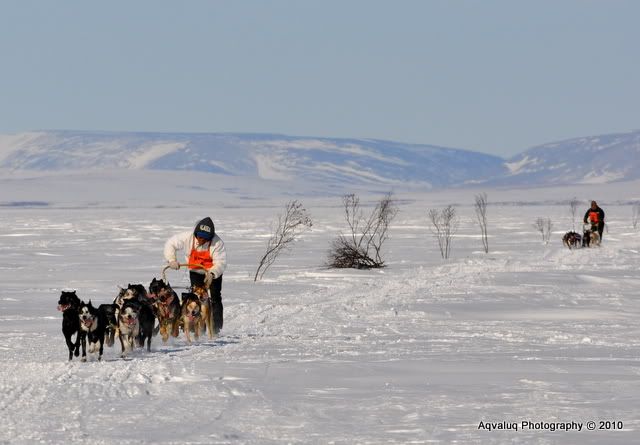 But in the end it wasn't enough to give him a faster time than Cyrus.
Budoo was in 3rd place today with a time of 59 minutes and 36 seconds.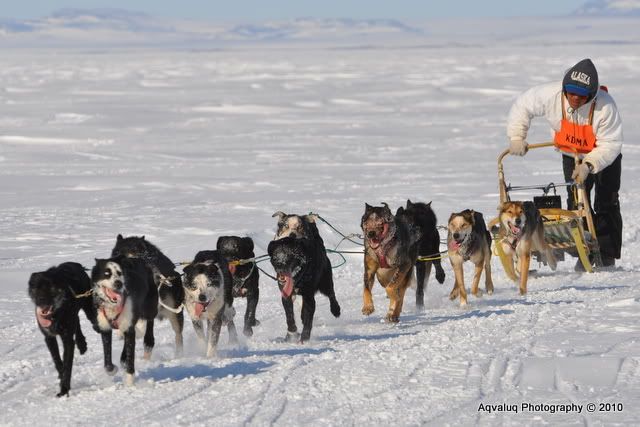 That puts him in third place over all so far with a 2 day time of 119 minutes.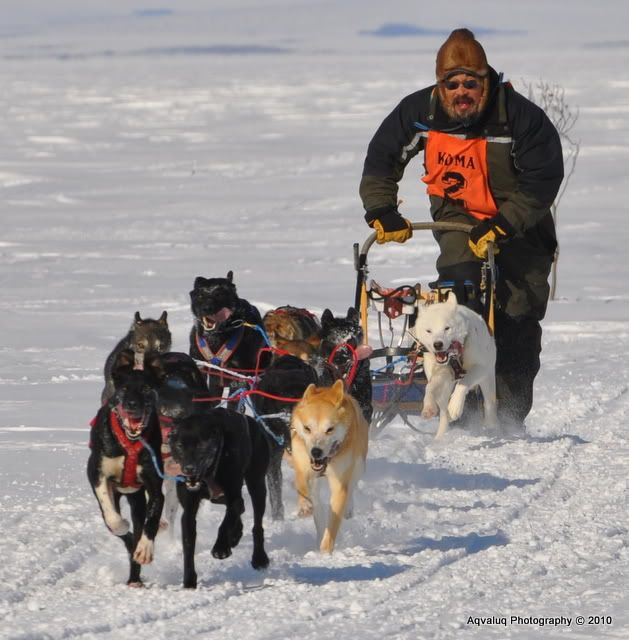 Cyrus came in 1st place today.
His time today was 58 minutes and 7 seconds.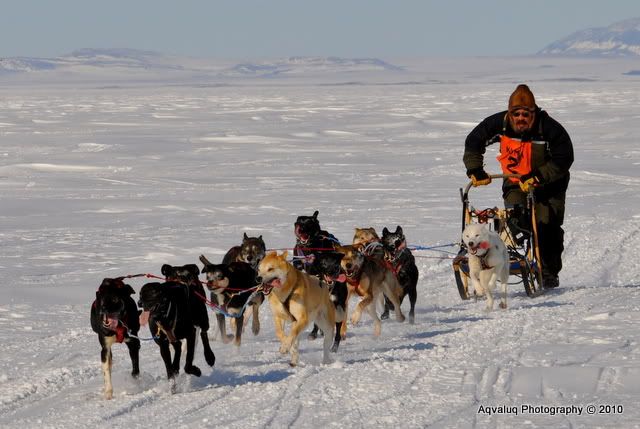 That puts him in first place over all so far. His two day time is 117 minutes and 44 seconds.
Paul Hansen came in 2nd today. His time was 58 minutes and 31 seconds.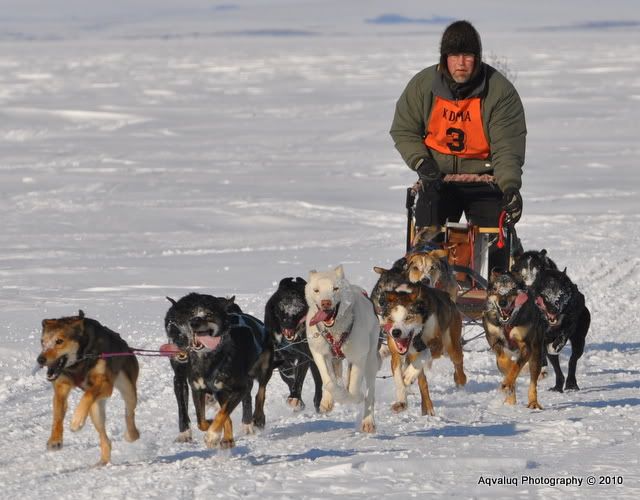 That puts him in 2nd place overall so far. His two day time is 118 minutes and 59 seconds.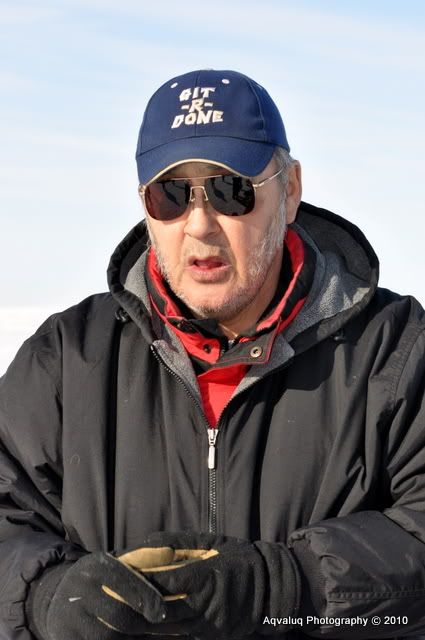 Race marshal Langford Adams.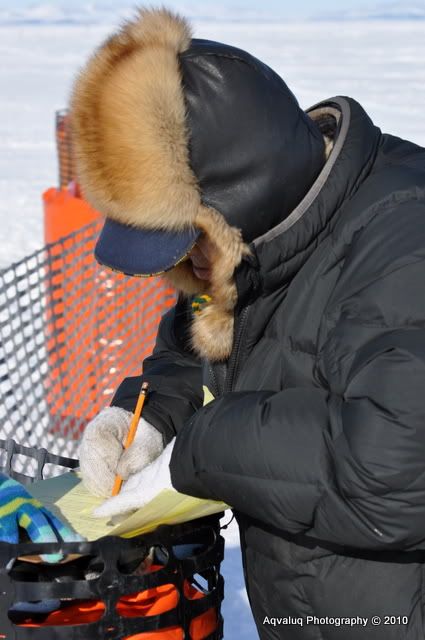 Time keeper Virgil Naylor.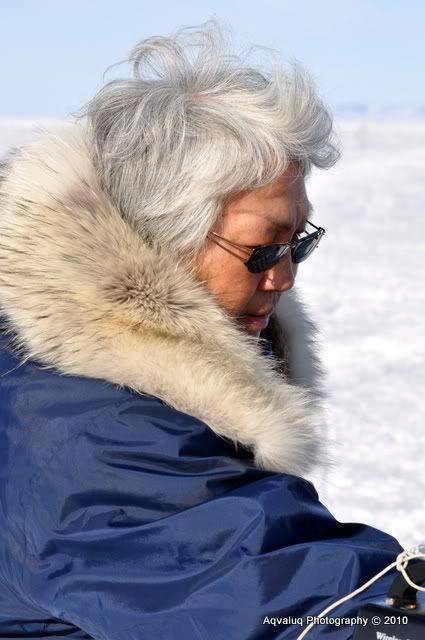 Time keeper Pearl Goodwin.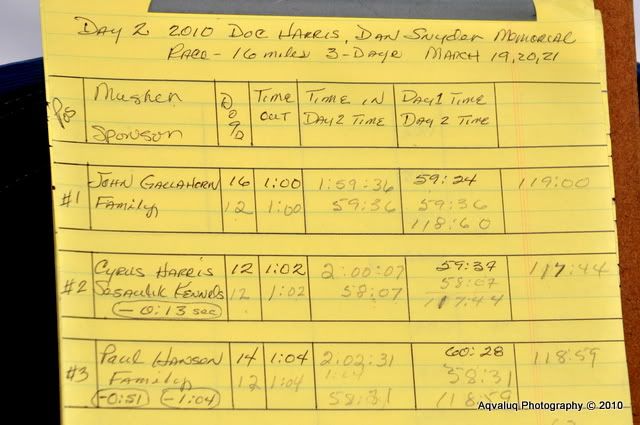 Here are all the times for yesterday and today.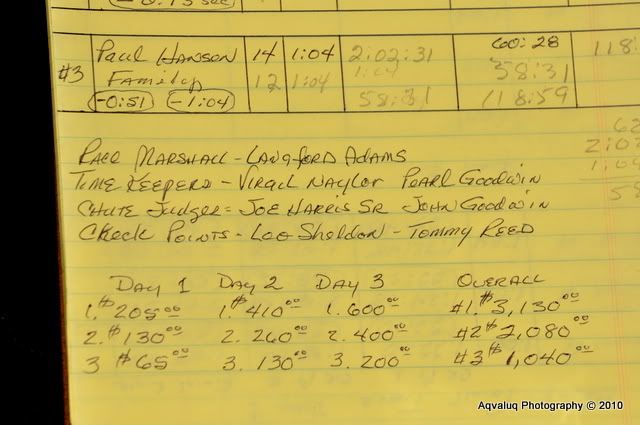 Next race is tomorrow at 1pm on the ice in front of the post office. See you there.
.