.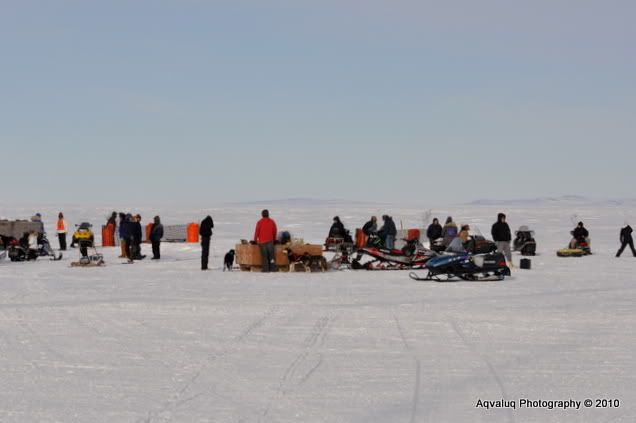 Today was day one of the 2010 Kotzebue Dog Mushers Association Dan Snyder Sr/Doc Harris Memorial. It is a three day race with one 16 mile heat each day. There were only three mushers.
Paul Hansen's dogs watch while he gets their harnesses ready.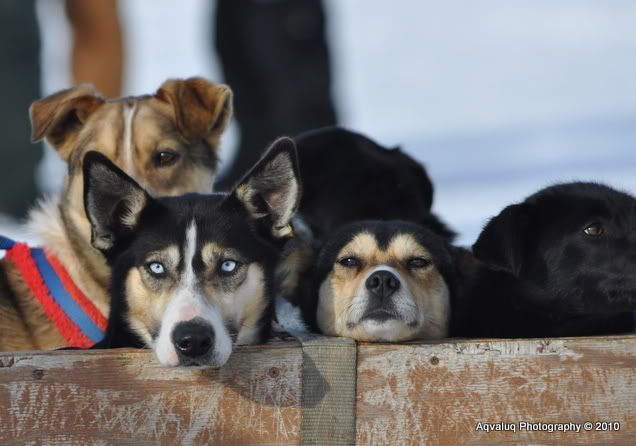 One of Paul's dogs waiting in the dogbox for his harness.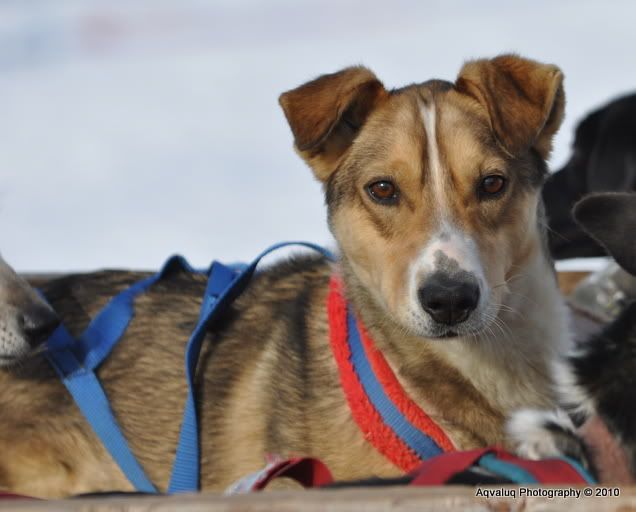 Another of Paul's dogs.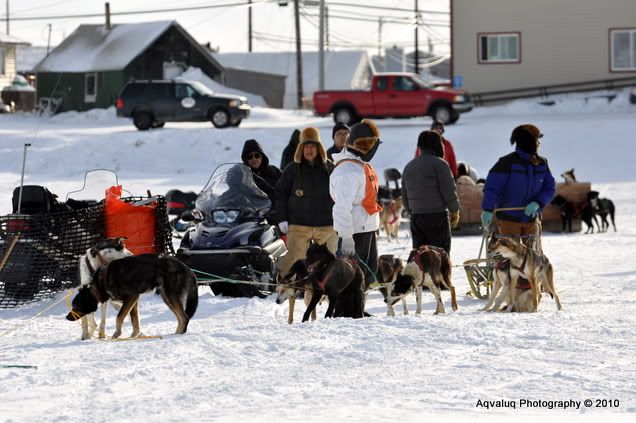 Here is Budoo hooking up.
I thought today I might take some photos from a different perspective. Instead of taking photos of the mushers backs while they took off I walked down to the first turn and photographed then as they came towards me. I was kind of shooting into the sun so there is a bit of glare. Three photos of each musher.
Budoo Gallahorn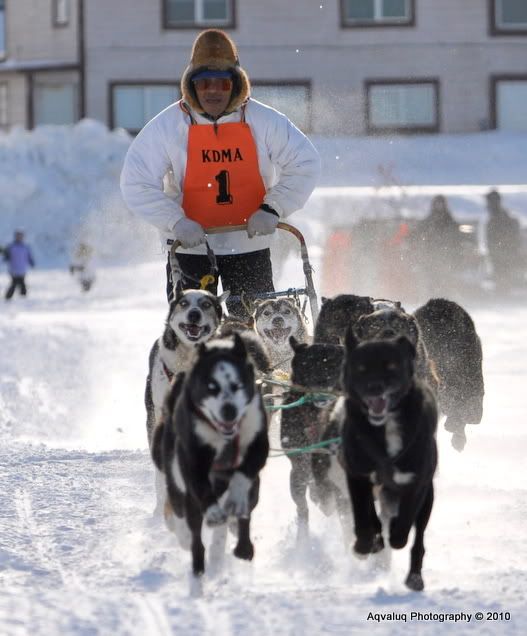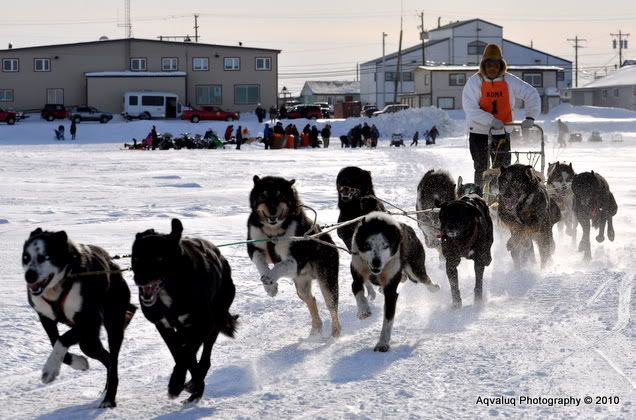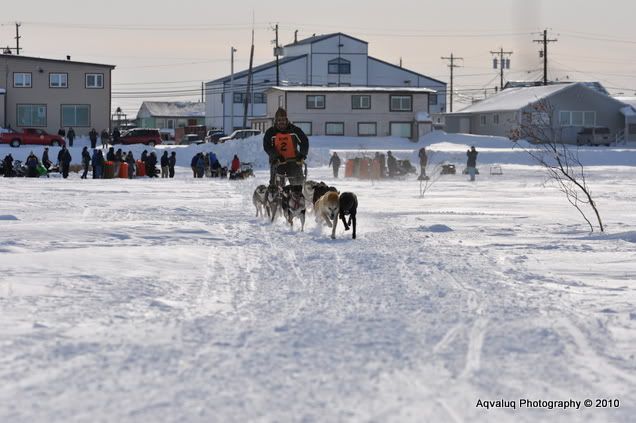 Cyrus Harris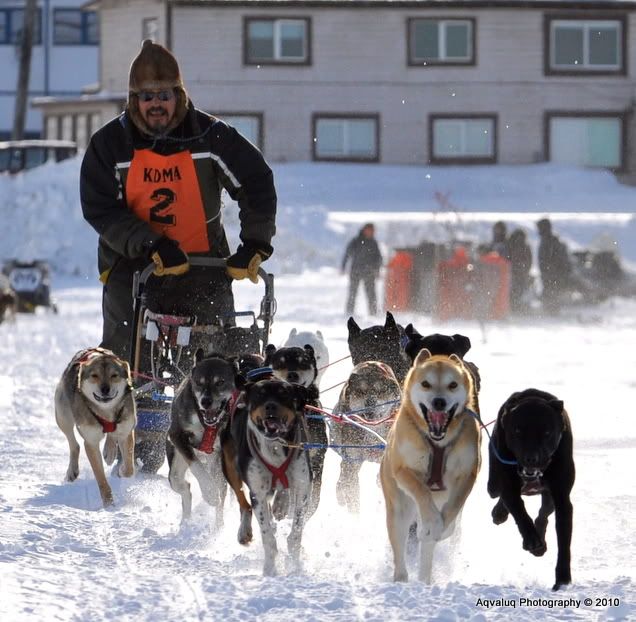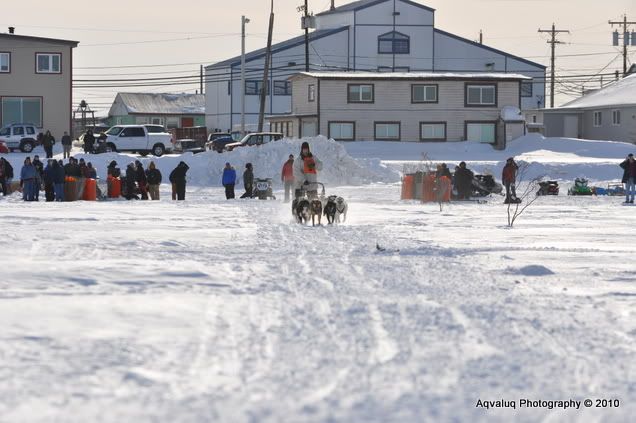 Paul Hansen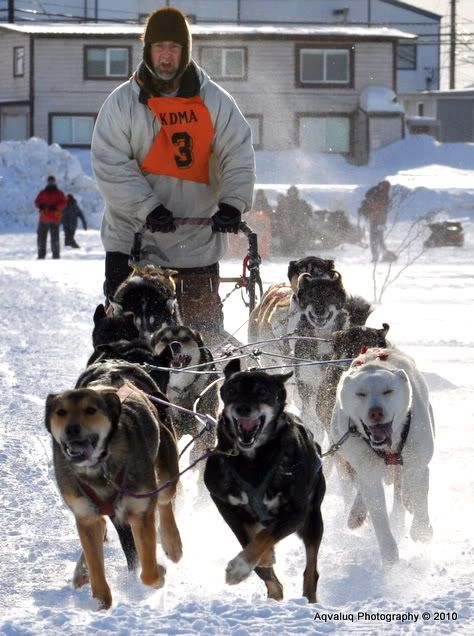 I'll have the photos from the finish up in a bit.
.