.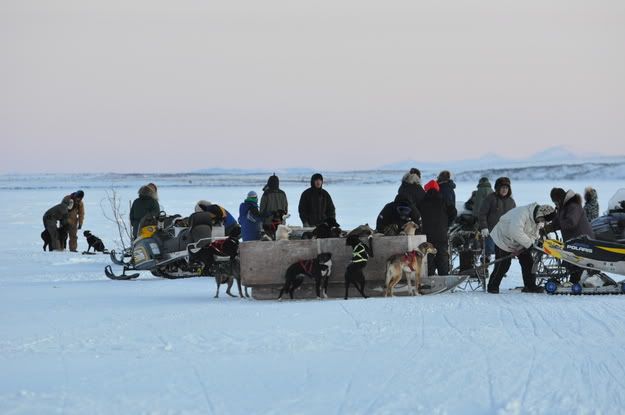 New Years day was the Kotzebue Dog Mushers Association Preliminary #1 race.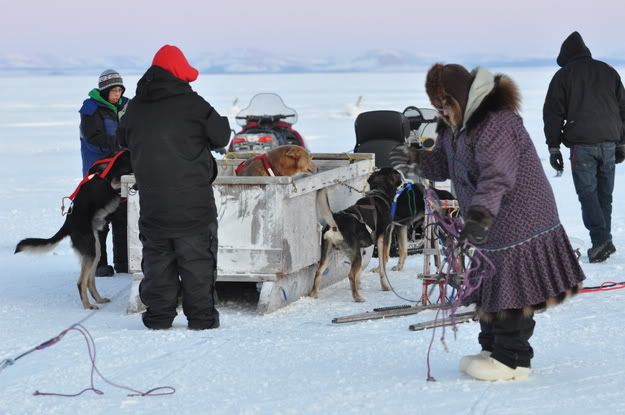 It is an open race, meaning there is no dog limit.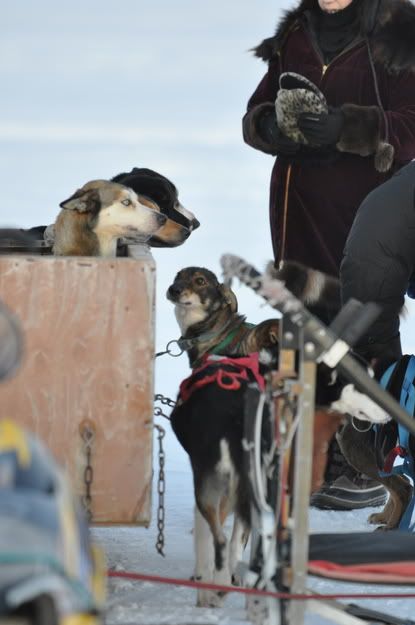 It was a beautiful day.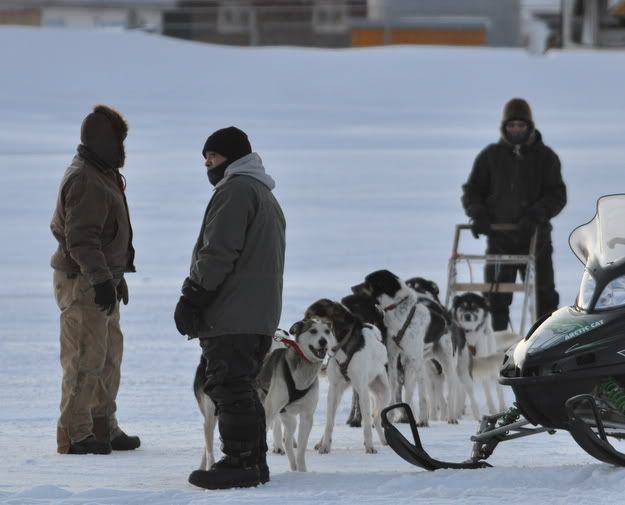 The skies were mostly clear with a temp of about -4F and calm winds.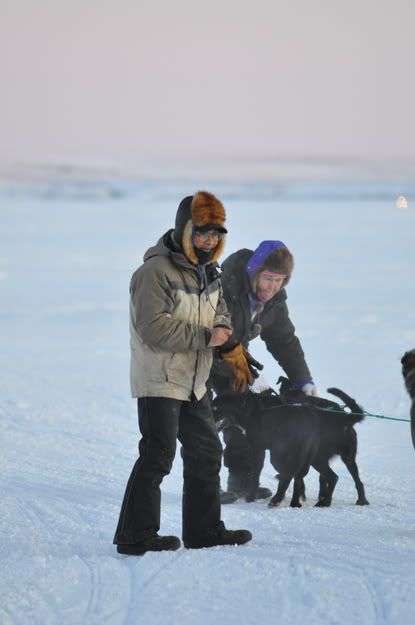 A perfect day for a dog race.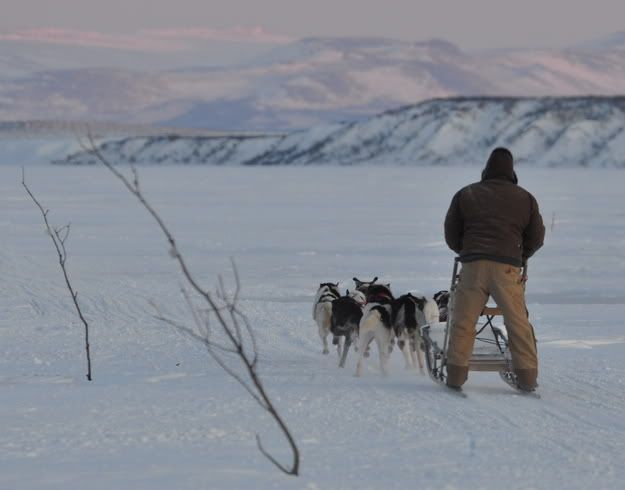 There were 7 teams entered.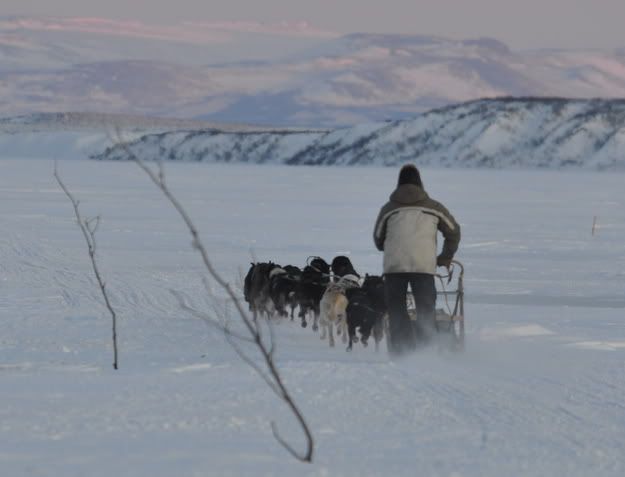 I'm not sure how long the course was, maybe 16 miles.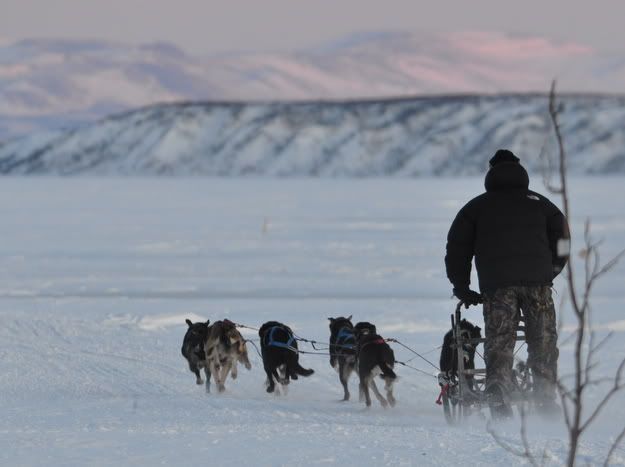 Each team takes off one minute apart. Whoever comes in with the fastest time wins.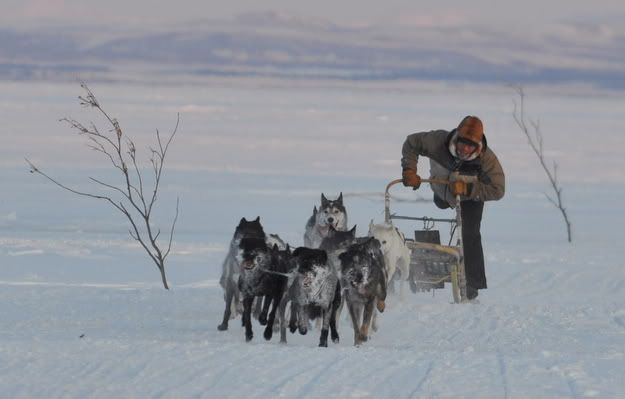 1st place was Budoo Gallahorn with a time of 36 minutes and 7 seconds.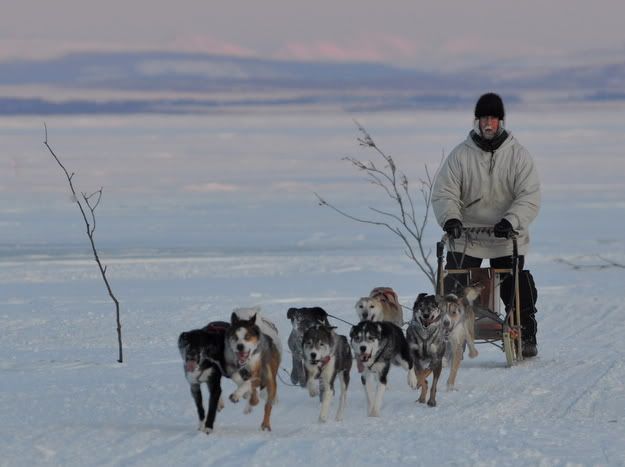 2nd place was Paul Hansen with a time of 36 minutes and 29 seconds.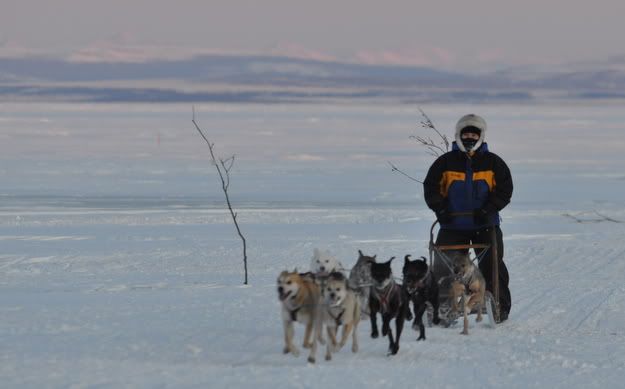 3rd place was Joanne Harris with a time of 38 minutes and 36 seconds.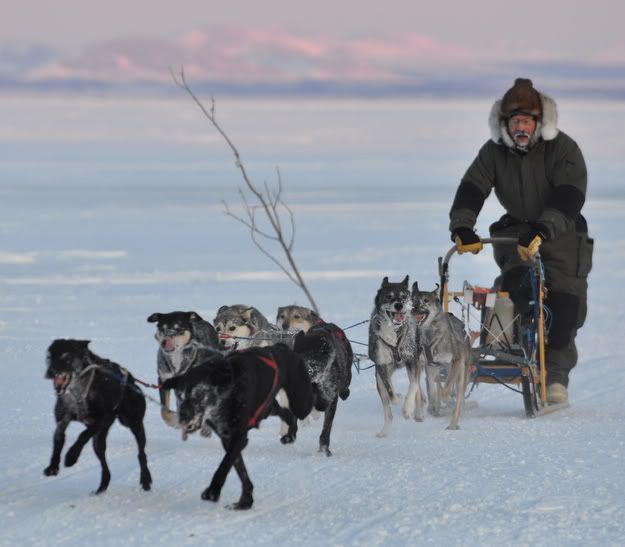 4th place was cyrus Harris with a time of 38 minutes and 38 seconds.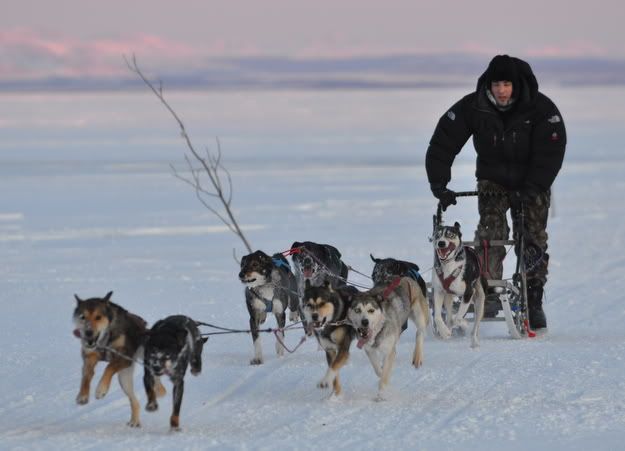 5th place was Hans Hansen with a time of 39 minutes and 34 seconds.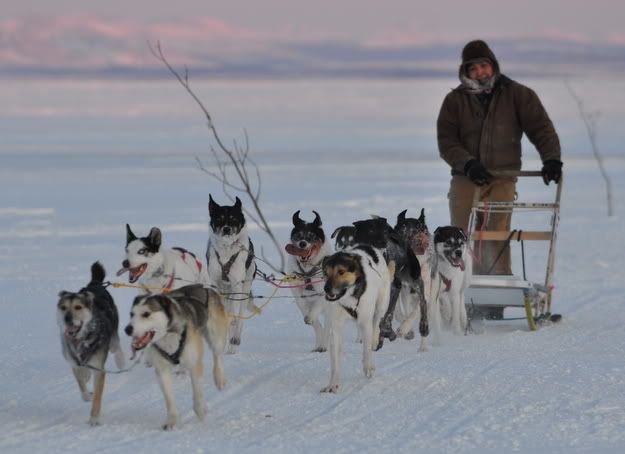 6th place was Raymond Woods with a time of 42 minutes and 13 seconds.
7th place was Carl Foster Jr. with a time of 50 minutes and 45 seconds.
Here is some video.
The Noatak 120 was held on New Years eve. The teams took off at 9am ran to Noatak where they had a 4 hour layover before heading back to Kotzebue. They first team arrived back in Kotzebue around 11pm. I think there were 7 teams. Unfortunately I didn't get any photos of this race but Darin Nelson gave the results as....
"Quinn Iten 10:42:32 pm, John Baker 10:42:34pm, Robert Nelson (some 30 mins later), John's 2nd team (4th place). Not sure when the rest finished."
So that's it for mushing for a while. There will be more races next month (I think).
.