.
New Year's Eve was truly a once in a lifetime event. On December 31, 2009 there was a full moon. It wasn't just any only full moon, it was a Blue Moon.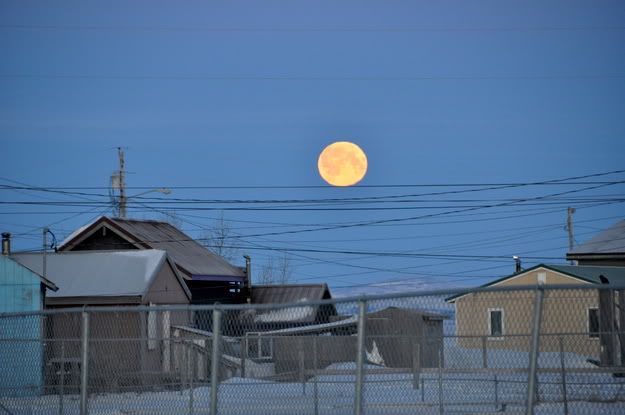 A blue moon is when there is more than one full moon in a calendar month. This occurs about every two and a half years. This blue moon happened on New Years Eve, which occurs approximately every 19 years, the last time being in 1990.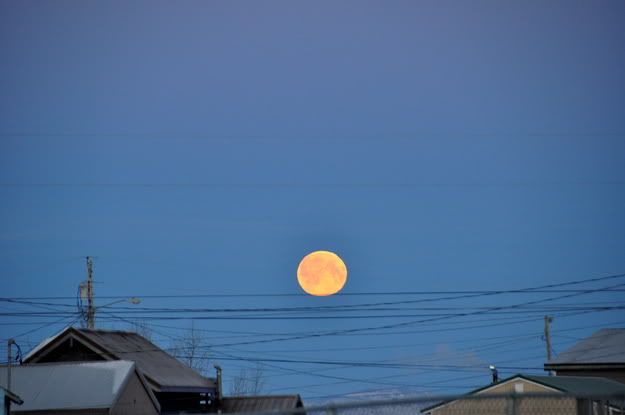 Even more rare though, there was a partial eclipse of a blue moon on New Year's Eve. This is an even that occurs only about once every 91 years.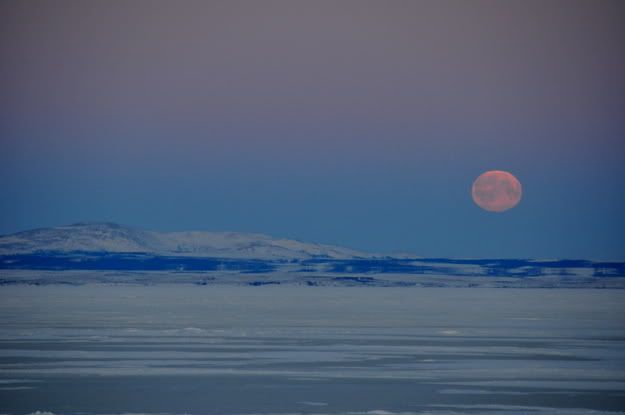 This is a photo I took of the partial eclipse of the New Year's Eve blue moon taken from Shore Ave in Kotzebue. I didn't have my tripod with me so this photo was hand held. It was taken at 10:27am 12/31/09.
.