.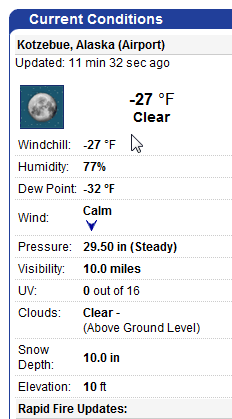 Here in Kotzebue we are having the first cold snap of the winter.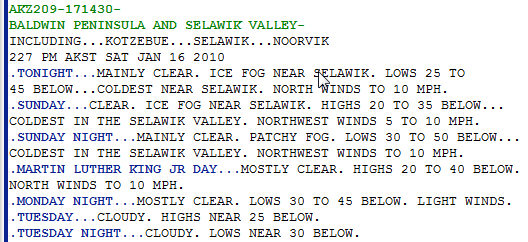 It is going to stay cold for the next few days.
I am headed to Anchorage tomorrow where I get to enjoy relatively balmy weather. It should be in the 20's. I have to go get a 3D spiral CT scan of my knee so they can try to figure out what is causing all the troublesome problems I have been having lately. I'll be in ANC til Tuesday.
.