Those of you who have been reading for a while will remember Aussie......
....and Bianca....AKA "The Girls". They spent the winter as dog handlers for Ed Iten. Those are some tough girls, mushing dogs, chopping wood, checking net. They made quite the impression on the locals.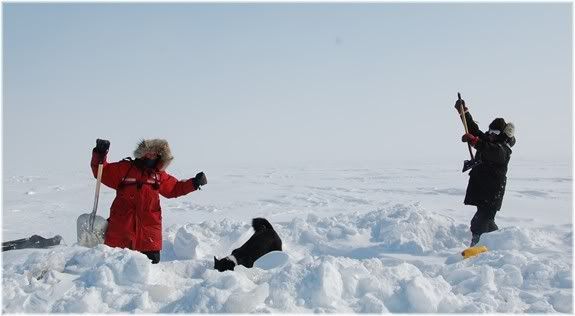 With the mushing season done, this past tuesday The Girls headed back home to Norway. While they were hear they made a lot of friends. I am glad I had a chance to meet them. They promise they will be back again in a couple years to experience an arctic summer.