We had some finishers today for the Kobuk 440. It was nice of the leaders to come in while it was light out so I could take pictures. I do not have the overall times for the whole race but it started on April 3rd at 4:40pm. If you want the overall time you'll have to do the math yourself.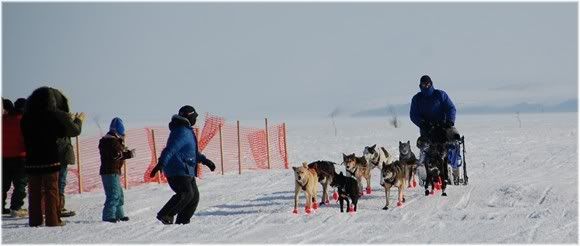 First in was John Baker of Kotzebue. I just barely made it there in time to take these photos.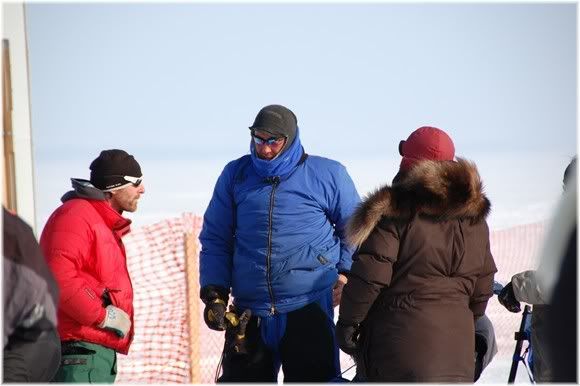 He came in at 11:38 AM.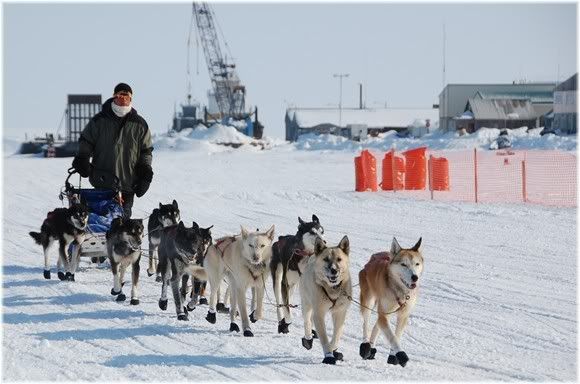 Second was Mike Jayne. He came in at 12:36 PM.
Third was Martin Buser of Big Lake, AK. His came in at 1:18 PM.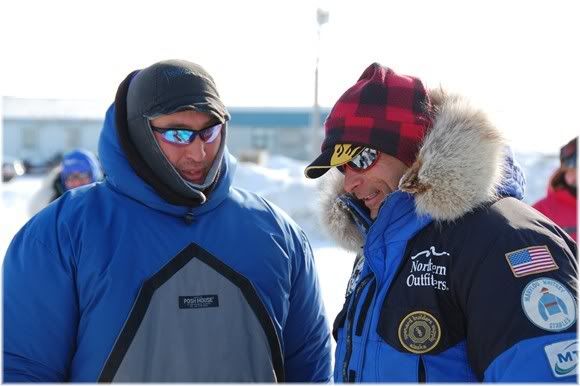 Buser and Baker swap race stories.
The officials check Buser's sled bag for manditory items.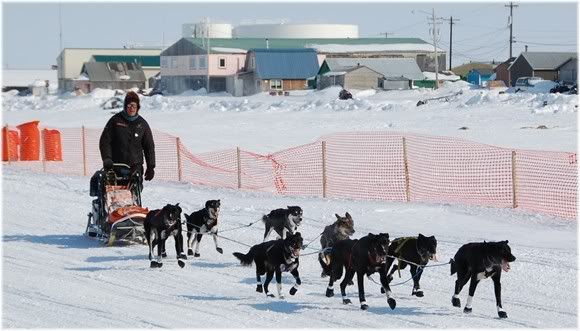 Fourth was Ken Anderson of Fairbanks, AK.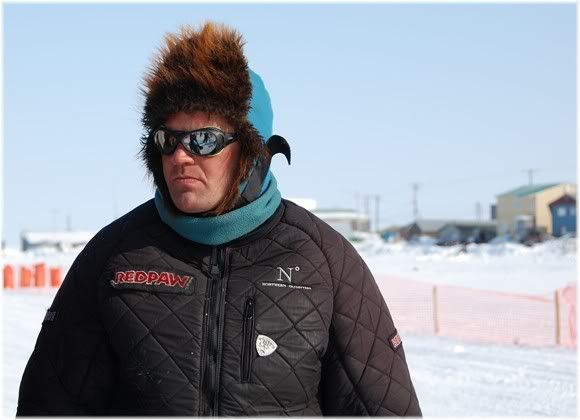 He came in at 3:06 PM.
Fifth was Hugh Neff of Skagway, AK. His dogs ran right up to me and stopped right at my feet. He came in at 3:15 PM.
Hugh and Libby Riddles catching up and talking dogs.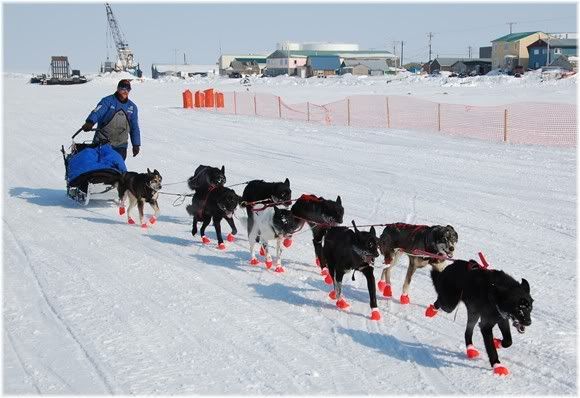 Sixth was Eric Sieh of Kotzebue.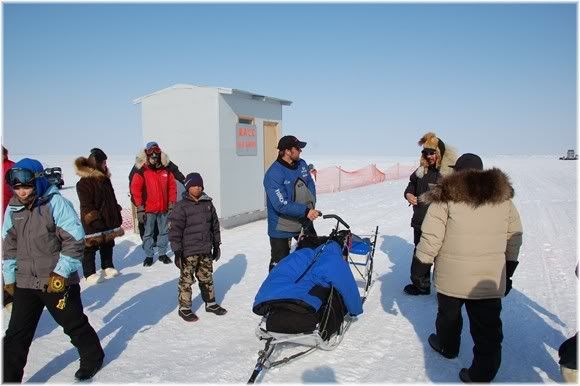 He came in at 4:28 PM.
Seventh was Sebastian Schnuelle of Whitehorse, Yukon Territory, Canada.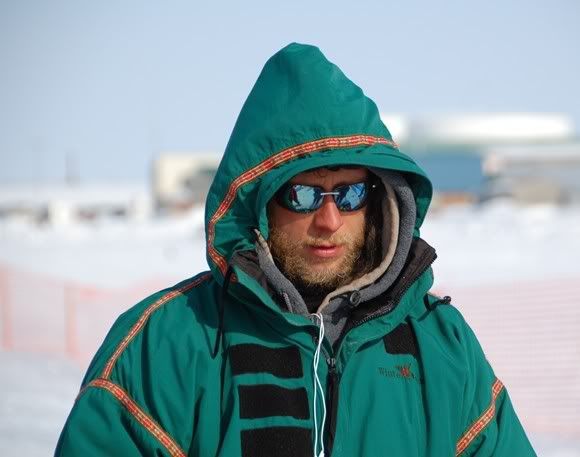 He came in at 4:46 PM.
So that's all I got. I was thoroughly refrigerated by the time Sebastian came in so I led him and his dogs back to where they were staying and helped him take booties off. Sebastian said the warm weather the first couple days was really rough. The rain soaked the mushers and the trail was slop. He said he hit water heading out of Kobuk. Had to wade through water up past mid thigh. When the weather cooled the going got better.
8th in was Louie Nelson at 5:13 PM
9th in was Brian Mills at 5:21 PM
10th in was Michelle Phillips at 5:45 PM
11th in was Ed Iten at 7:09 PM
I hope to have the photos and results for the 3rd day of the Arctic Circle Championship posted tomorrow but I can tell you now that Terry Streeper was 1st overall and Kornmuller was 2nd.