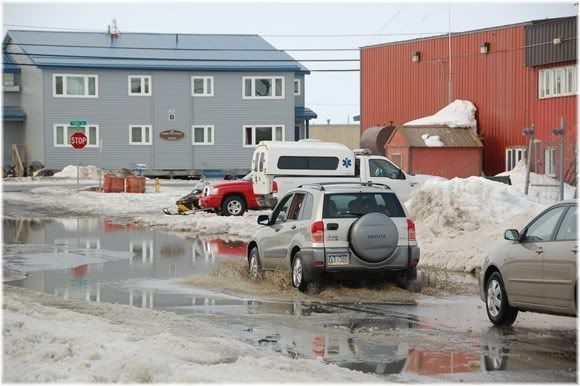 This is water.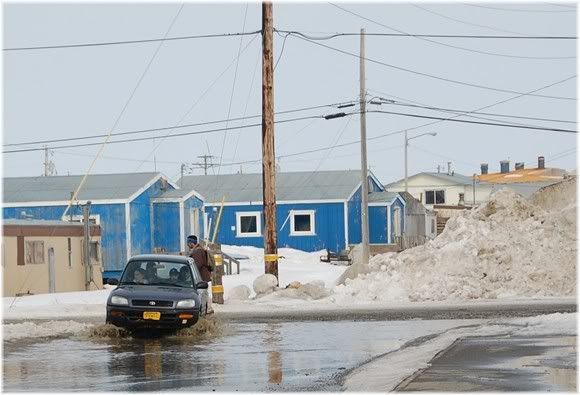 This is what happens when snow starts to melt. Hallelujah!!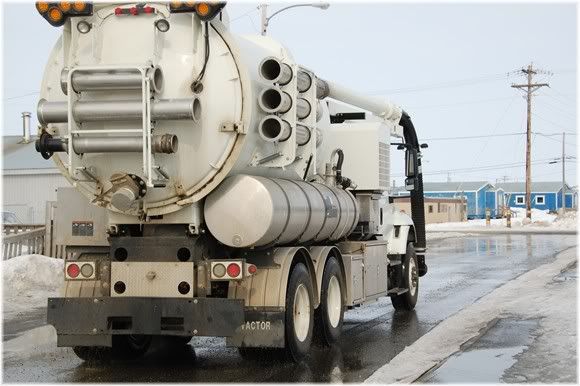 This beauty I call the Puddlesucker.
These guys ride around all day sucking up puddles before they take over and drown us all. Actually this is the honeybucket sucker doing double duty. You know your an Alaskan if you know that a honeybucket has nothing to do with bees.