Well the Superbowl was a bummer.Being the good New England girl that I am (or was, anyway) I of course was rooting for the Patriots. I'm not a regular sports fan. The only time I watch football is when the Patriots are in the superbowl. I have to admit that I was feeling pretty smug seeing how they have been undefeated all season. So much for that.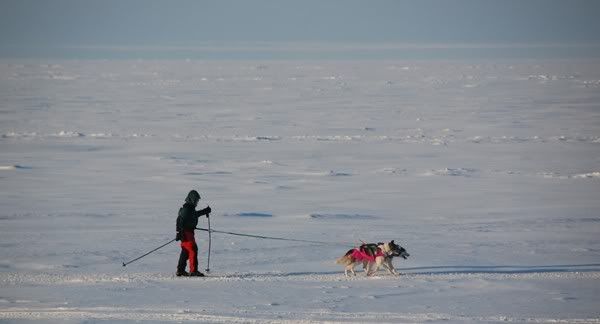 Today was a beautiful day. Bright sunshine but cold at -25F degrees. Look at this brave fella.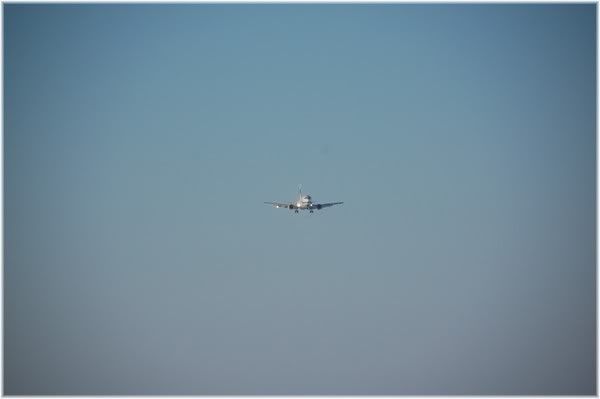 In her blog today,
Becky
told a story about why she is afraid to fly. Look Becky....here comes an Alaska Airlines jet...your favorite. It's a Boeing 737-400 Combi.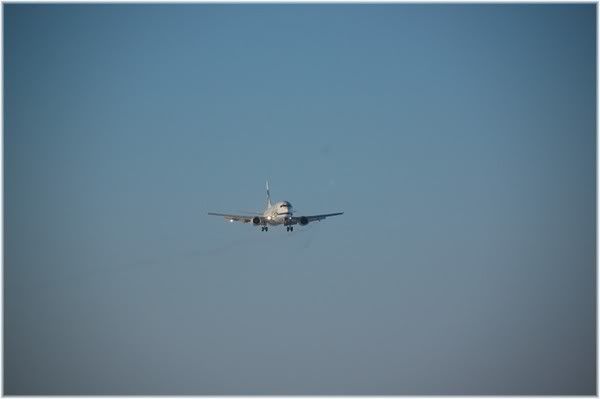 Kinda looks like the thing is coming right at me.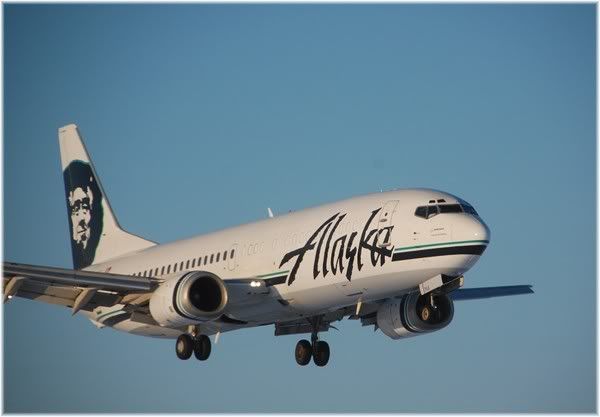 Maybe I am a bit close.