Today was the ladies turn to race. Not sure the name of the race or the distance, but I assume it was around 16 miles, the 2nd day of a 2 day event. There were only three mushers. It was a beautiful sunny day. The temperature was about -15F with a northwest wind at 9mph.
Here's Joanne giving her lead dogs some love while waiting for the start.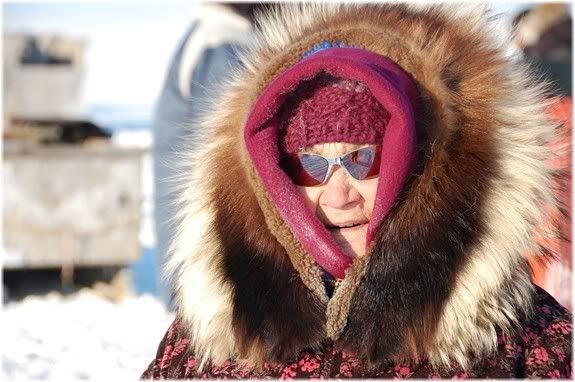 This is Uyaana's Ahna (grandmother) Lena. She said she was wishing she was out there running dogs too.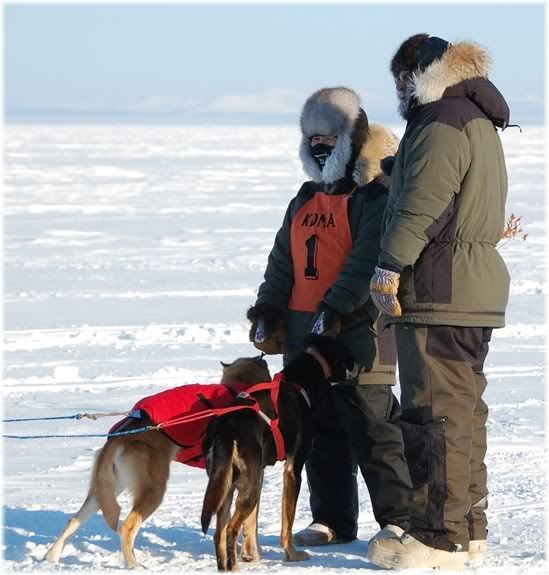 Joanne and Cyrus discuss last minute race strategy.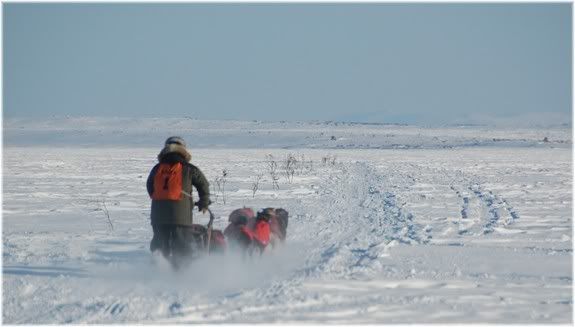 And there she goes.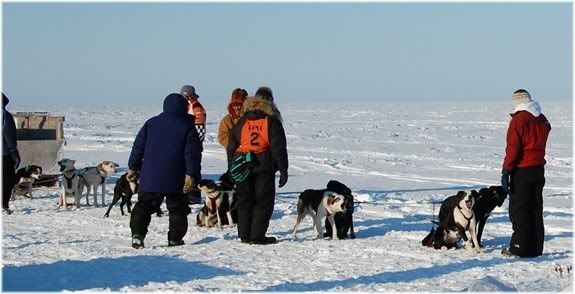 Here's Auntie Allie getting ready for her start.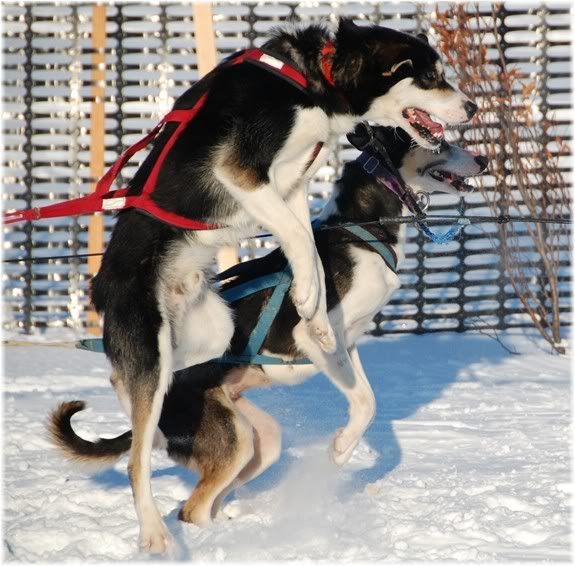 Her dogs are bouncing and ready to go.
Bye bye Auntie Allie.
Kaija watches the race while Uyaana climbs a mountain.
Margaret's son hangs on to her lead dogs while the official counts down.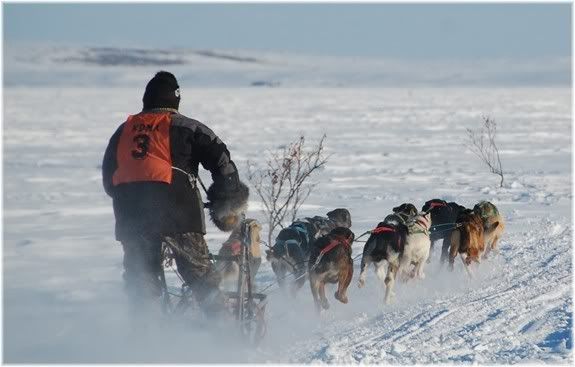 They took off like a shot. Hang on Margaret!