Friday already. It seems like the week flew right by. That is unusual for me. Usually it seems to drag. Maybe it's because it is getting bright out again these days. On the way to the post office today I had to use the sunvisor in the car! Woo Hoo. It's cold again though. Oh well. I might take a ride with the snowmachine tomorrow cold or not...looks like it is supposed to be a sunny day. Here's what our sunrise and sunset data looks like for those who are interested....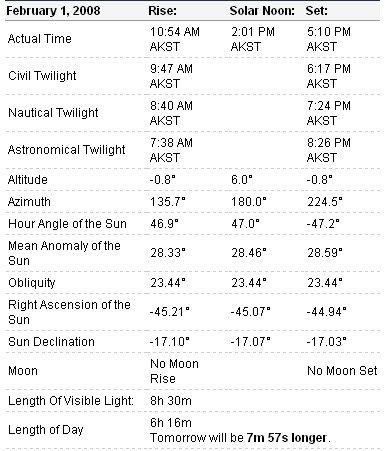 As you can see the length of visible light is longer and gaining by about 8 minutes a day. The angle of the sun is higher in the sky. Civil Twilight is our length of visible light...when it starts to get light out in the morning and when it gets dark out in the evening. It's nice to leave work and have it still be light out.
I took a couple photos after work as the sun was starting to set.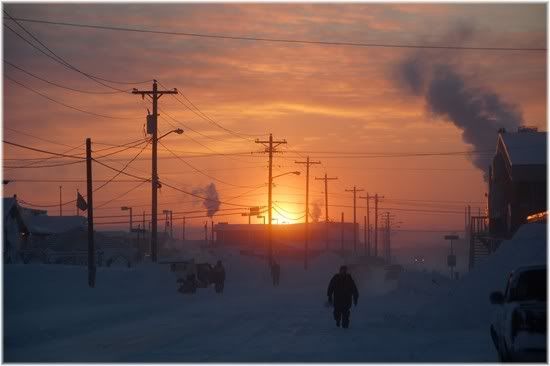 It was getting colder and wer were starting to get some ice fog. I'll try to get out for a bit tomorrow and take some pictures.