My life is so exciting. Here are pic from a a trip to.....the post office. How exotic, hahaha. Hang onto your hats.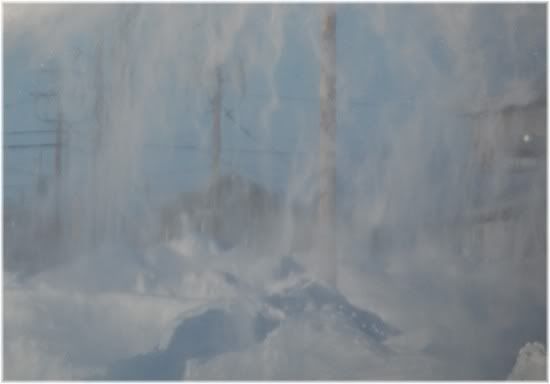 Holy cow look at the blizzard!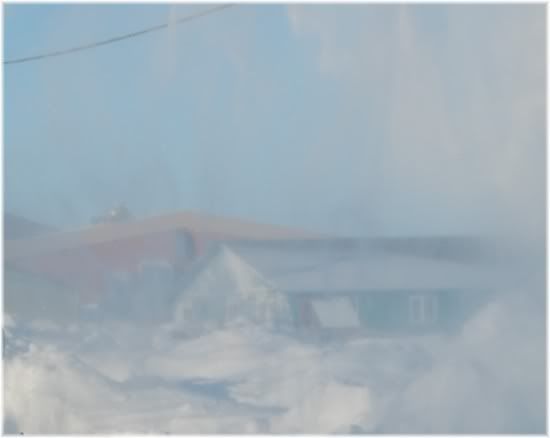 I'm so glad I don't have to be walking in that. Terrible weather......oh wait....
silly me, that's not a blizzard.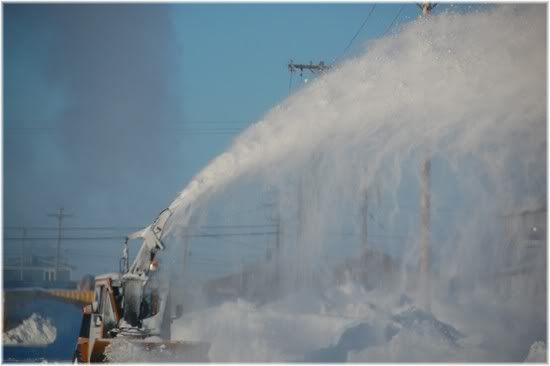 It's a snowblower.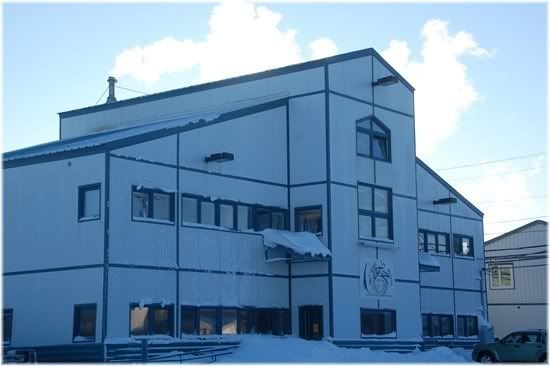 This is the phone company. This is where you go if you need to pay your phone bill or complain about the fact that you pay $65 a month for 256k DSL but only get 100k, maybe, on a good day! Dangit.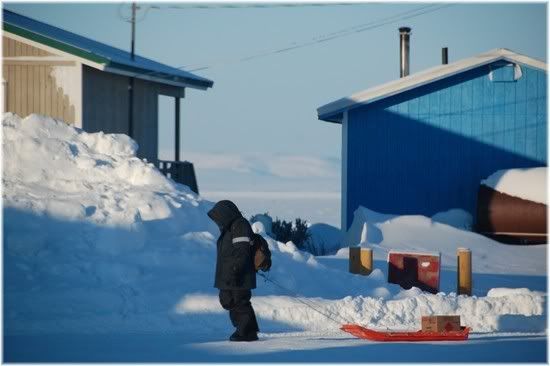 Brrrrr.
Here's the post office.