Today was day 2 (of 2) of the Doc Harris Memorial Sled Dog Races. It was balmy at around 9F with light wind and light snow.
Most people haul their dogs to the start with snowmachines and dog boxes.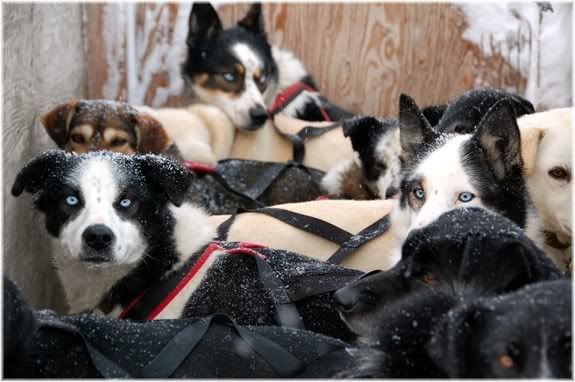 These are Buddu's dogs.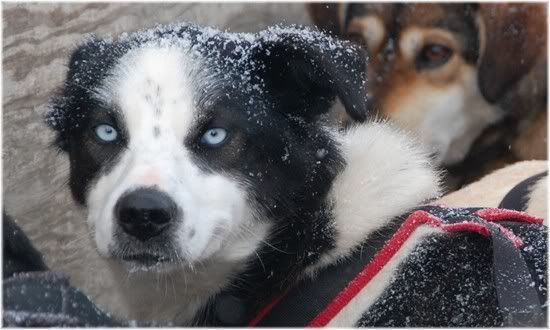 This one is keeping a close eye on everything.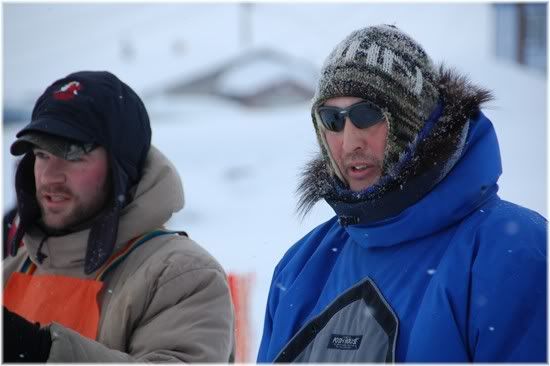 That's Eric Seih and John Baker. John is an Iditarod musher. Eric has been running one of his teams this winter. Look for Eric this year in the Kobuk 440.
This is Darin Nelson's team entering the chute. Darin will also be racing in this year's Iditarod as a rookie. I should mention that the Doc Harris Memorial is a 16 mile sprint race. Eric and Darin run distance dogs but entered this race to give their dogs some racing experience and exercise. They came in a good half hour behind the sprint dogs...which is to be expected.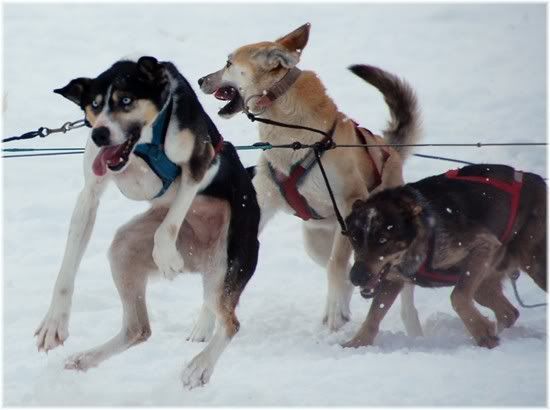 The dogs get real excited when they are waiting to take off.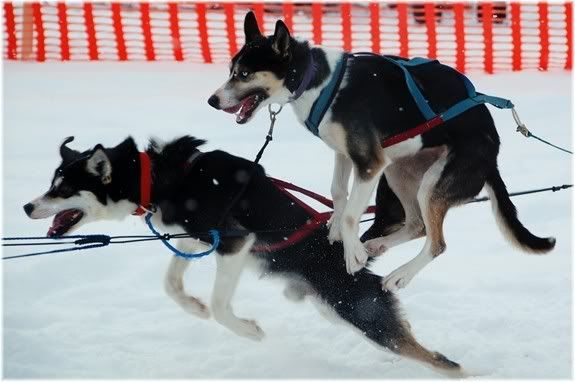 They like to jump around.....
...a lot.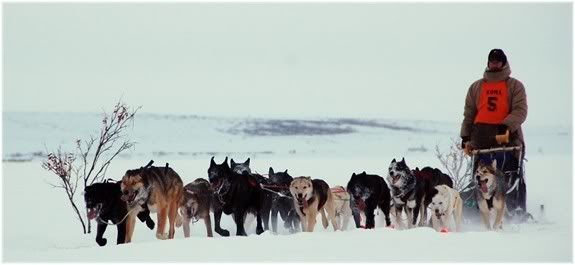 This is Eric's team comin in at the finish.
Here is Cyrus at the finish.
Next weekend is the women's race.