.
There was a potluck lunch today at the Kotzebue Senior Citizen's Cultural Center in Honor of Veteran's Day. It was originally scheduled for yesterday but it was postponed due to the blizzard.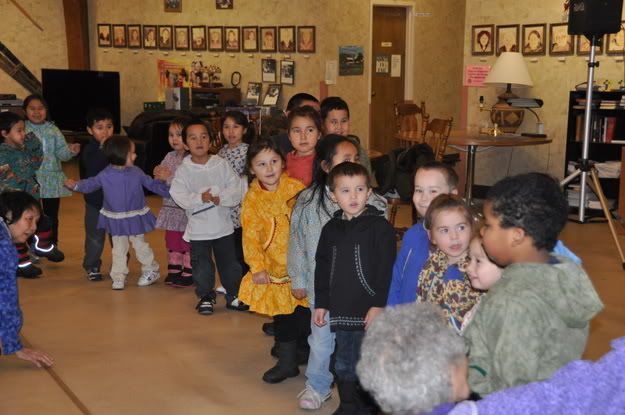 The kids from Nikaitchuat Ilisagviat, the Inupiaq immersion school here in Kotzebue,sang some songs for everyone.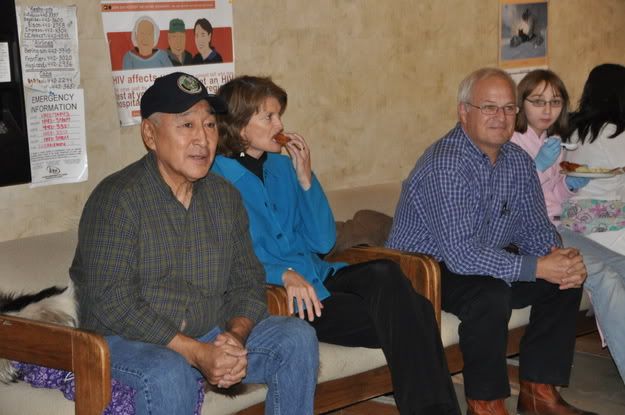 And Alaska Senator Lisa Murkowski stopped by and had a donut.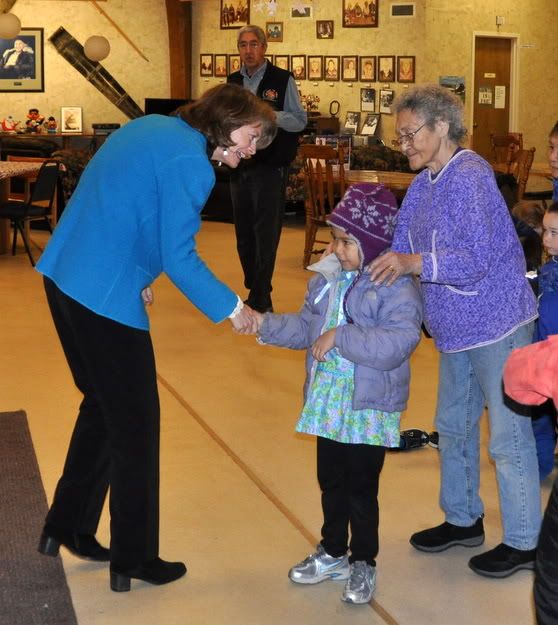 I'm not sure what her official business here in Kotzebue was but she was nice enough to say a few words in honor of the Veterans and shake some hands.
.