.
The day after dawned much better for me. I am pretty much recovered from my stomach flu, except that I still feel like someone kicked me in the ribs. As bad as it was it was mercifully short.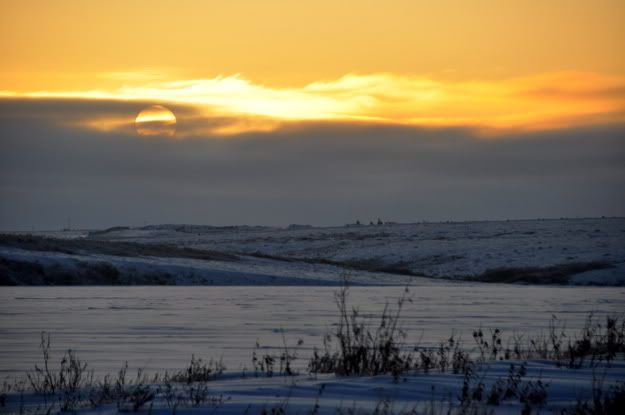 It was a nice day today, not too cold.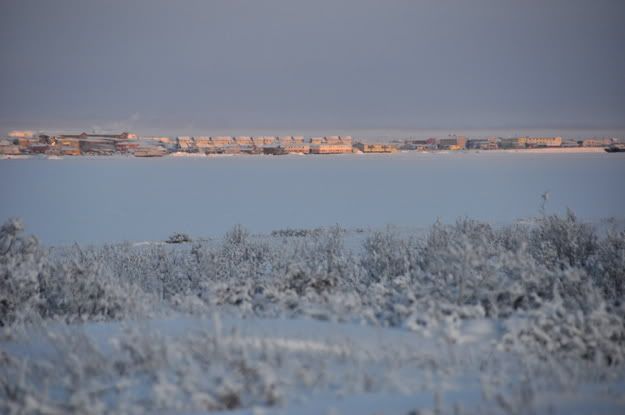 The sun was out low on the horizon.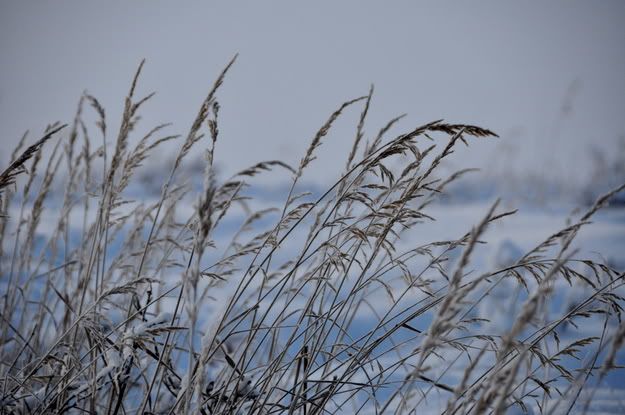 Things are still frosty looking.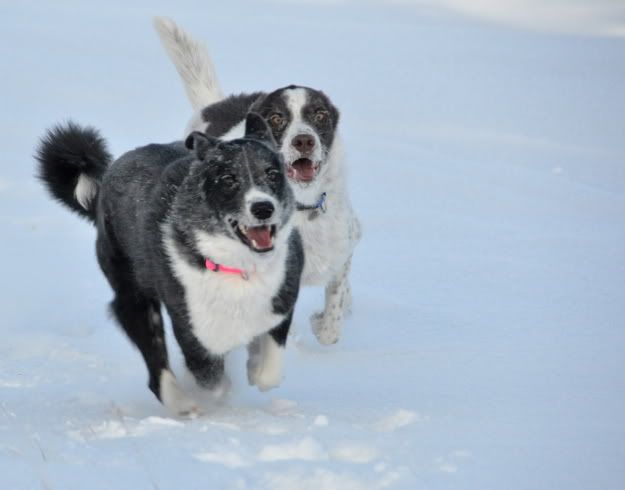 I took the dogs out for a run. Poor things have been cooped up for a while and were ready to go.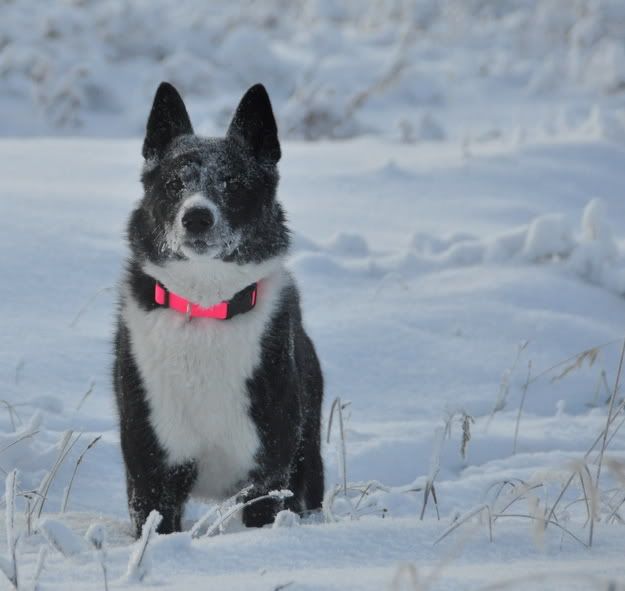 Kaija has a new collar on. This is the second one in a week that I have had to buy for her. Rush has decided that is is great fun to chew them off her while they are outside in their pen. She lets him.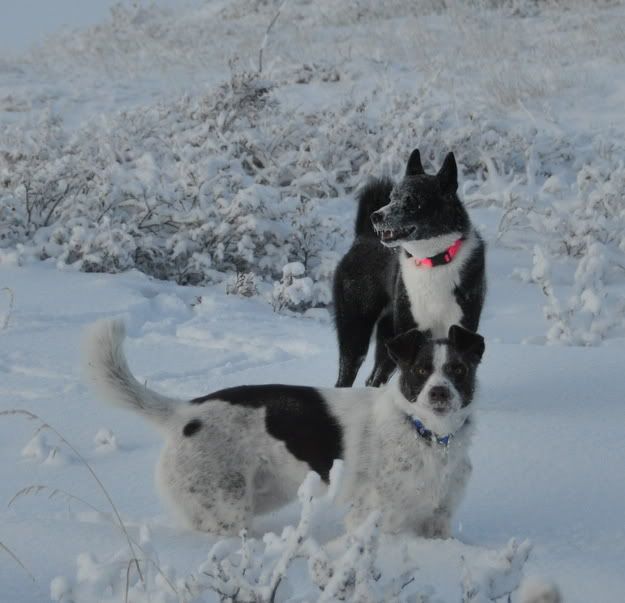 I thought about getting her a metal choke collar. He can't chew that up. But they always stain the pretty white fur on her kneck and pulls at the hair and makes her look raggedy.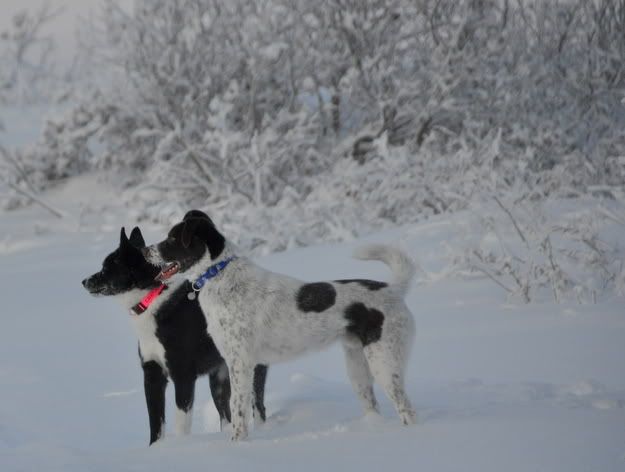 So I guess I'll just have to take her collar off when I put her in the pen.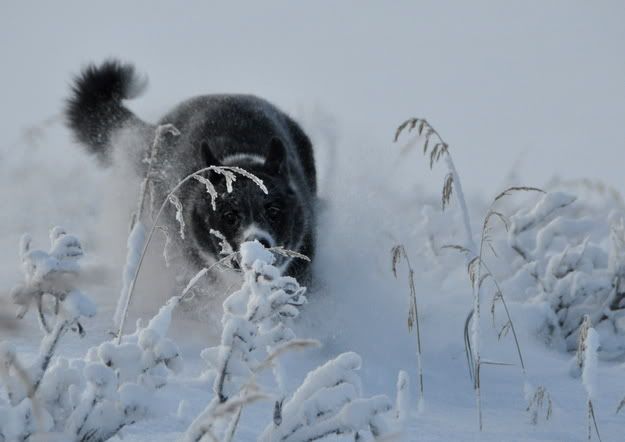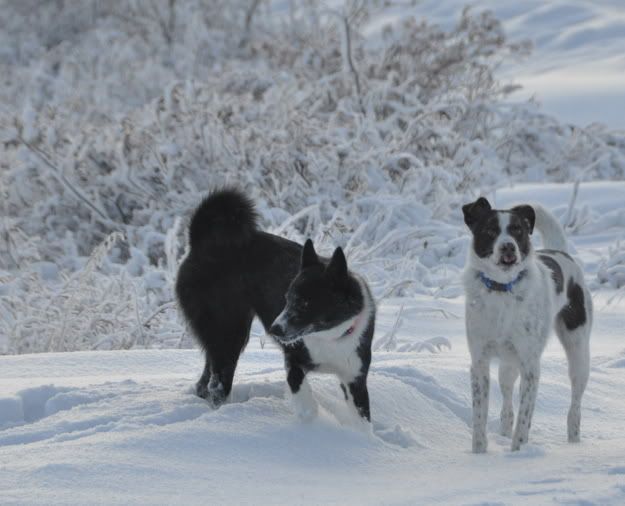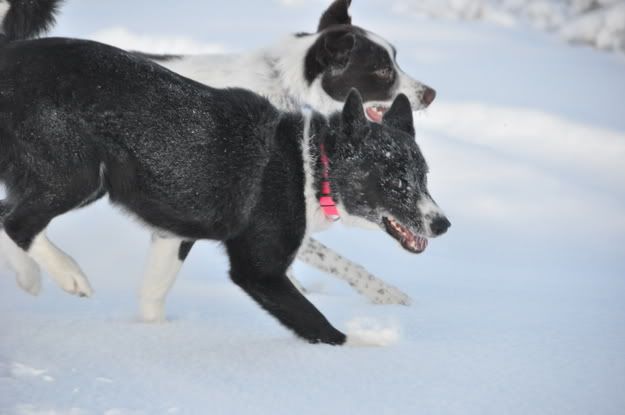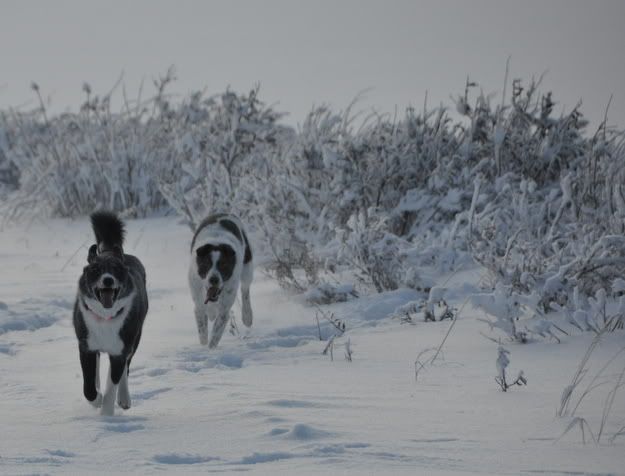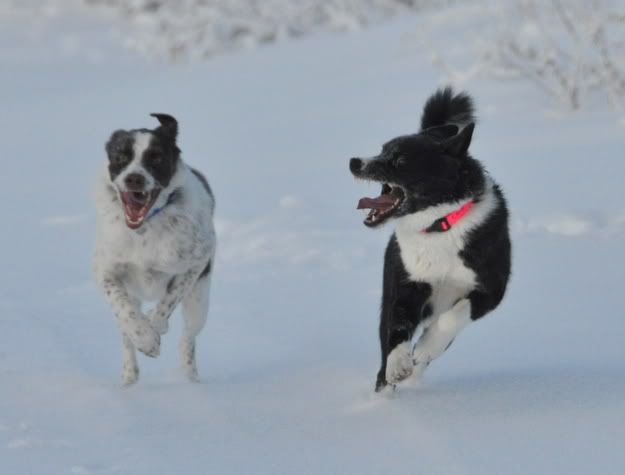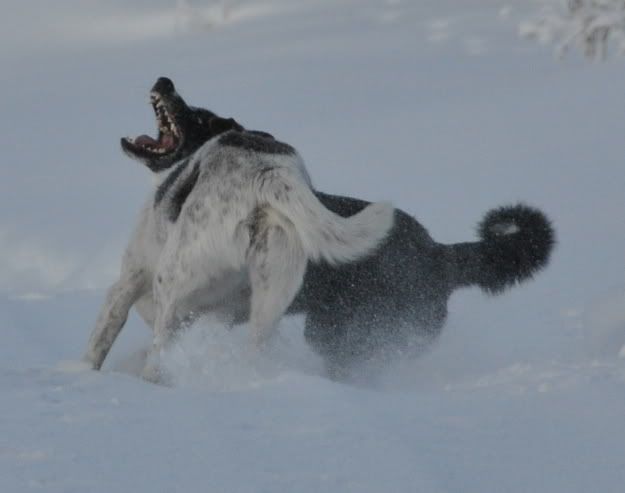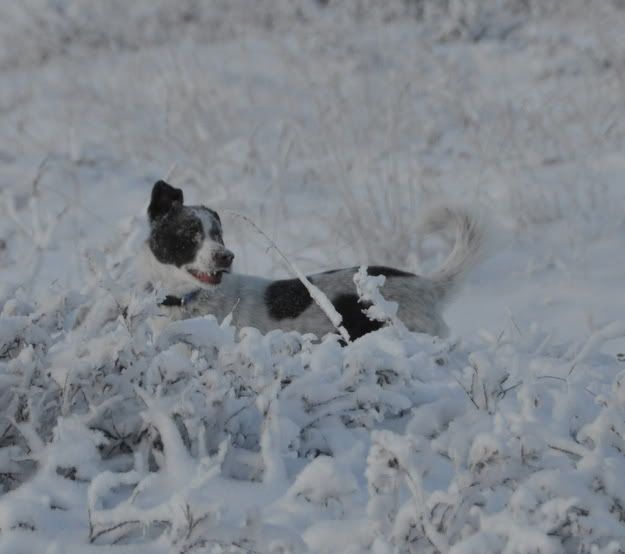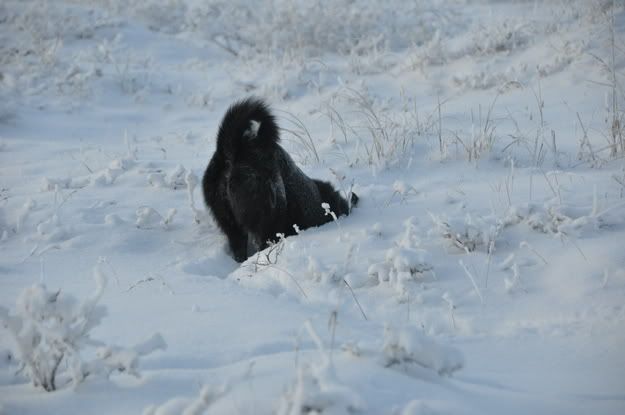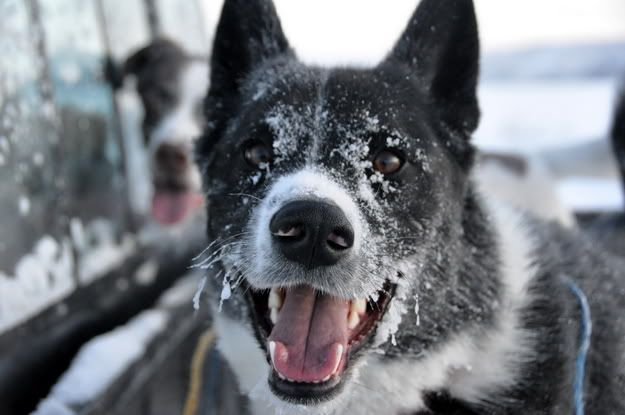 .