.
The days are getting shorter and shorter. I go to work in the dark, I go home in the dark. Pretty soon I will be eating lunch in the dark and picking up Uyaana from school in the dark. This also means there will not be much picture taking in the dark. Most of my free time will be in the dark. So enters the photographic lean season.
I figured I would take some photos while I was running work errands today. Gotta take photos while the sun shines, right? It was a cold and frosty day with a bit of ice fog. In the first photo you can see how low on the horizon the sun was at it's highest point today.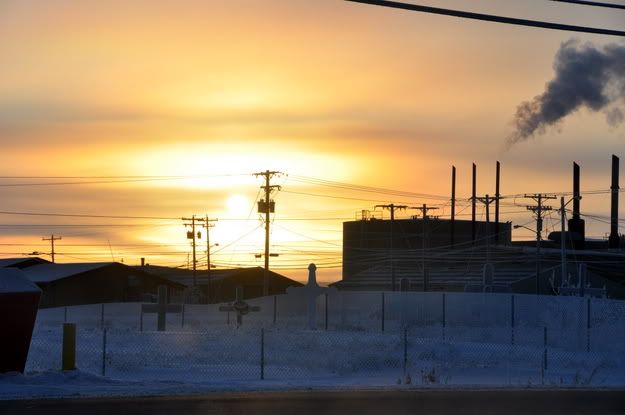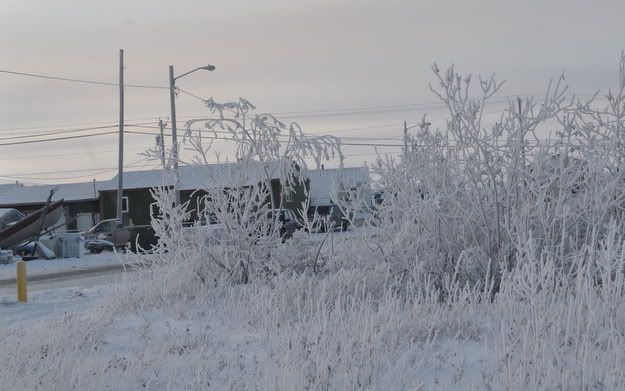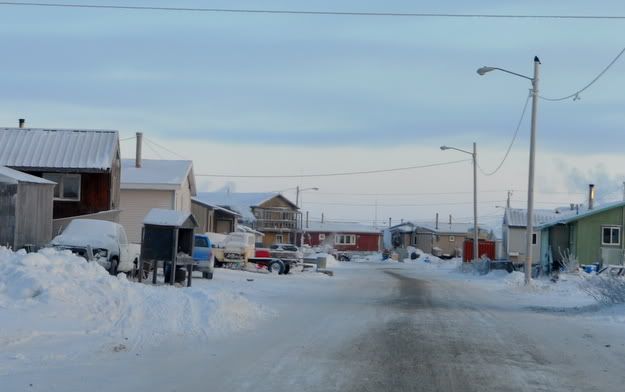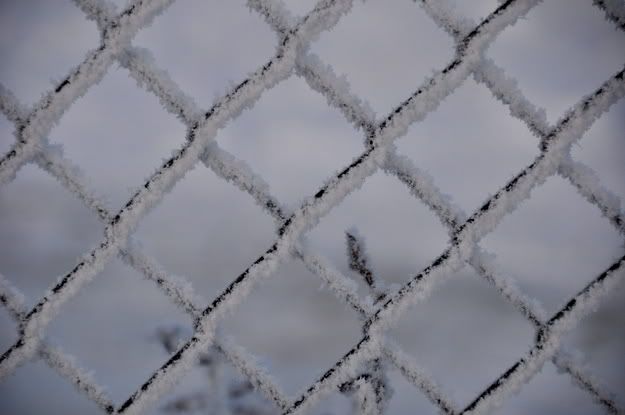 The ice fog in the air settles on anything that is still long enough. This is the fence across the street from my office.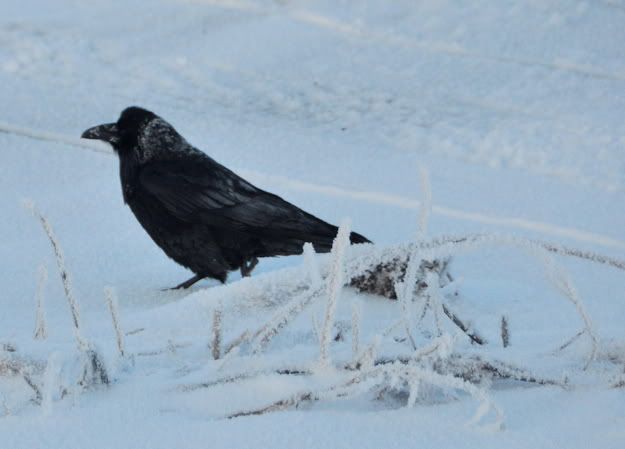 Even the ravens are frosty.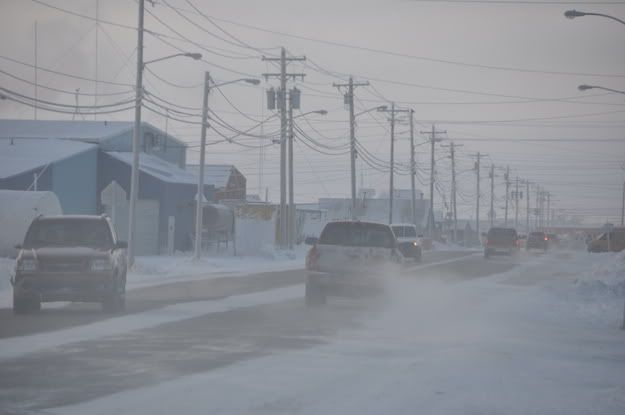 Ice fog caused by vehicle exhaust.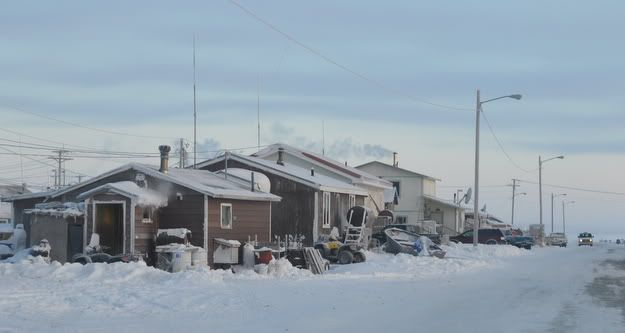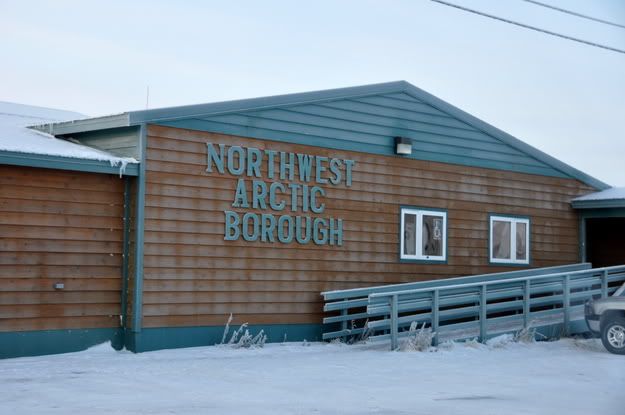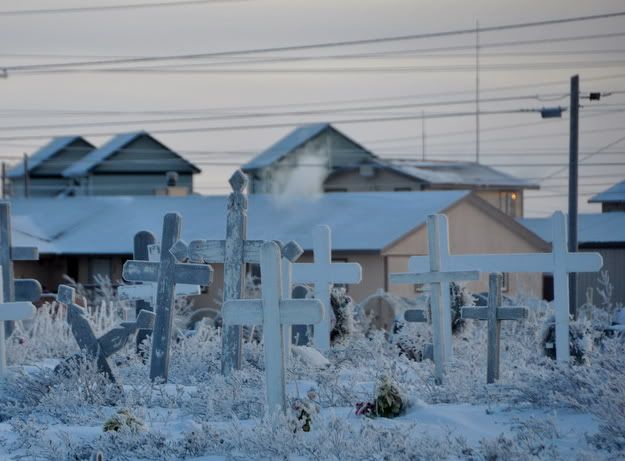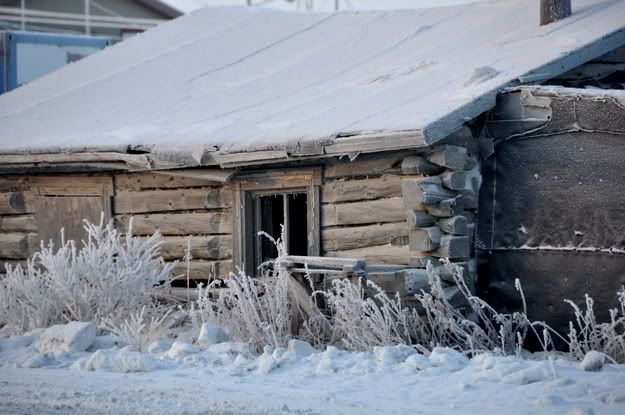 .