.
I have a warm fox hat that I have had for a few years. The fur was starting to rip but the rest of it was still good so I asked Uyaana's Aana (grandmother) Lena to help me replace the fur.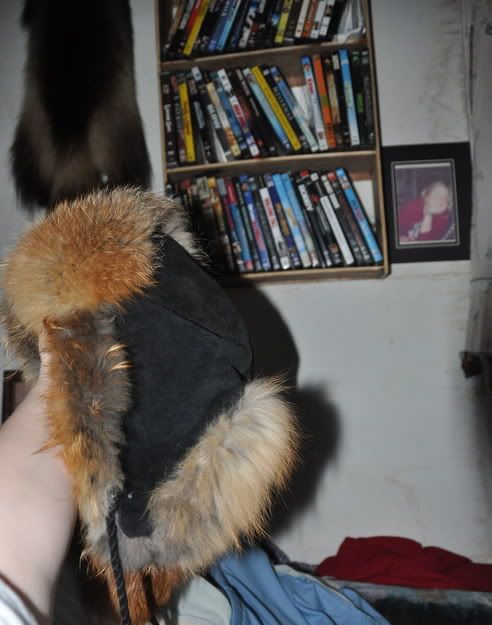 Aana had me rip the seams to take off the old fur. I can sew skins but I'm not so good at using patterns. I have made a few pairs of mukluks, but never a hat.
Then she cut pieces out of a new fox skin and started the sewing for me. Once she had it in place she let me stitch the rest. If I had more time I would have had her let me do it all myself so I could learn how but we were leaving that day and we needed to finish it quickly.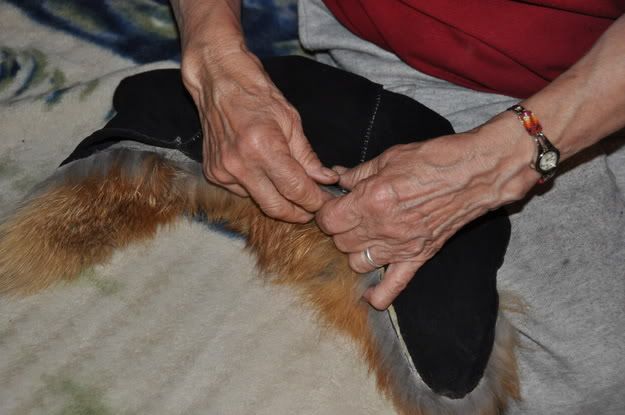 Aana has been sewing since she was a little girl. We were talking tonight, wondering how many mukluks she has made over the years? How many parkies? Her hands show years of hard work living off the land in the arctic. Working on seal and beluga, cutting fish and meat, drying and scraping skins. Washing clothes and scrubbing socks by hand. Sewing skins, knitting socks. 76 years of hard work in those hands.
.